21 May

When your long-standing assumptions are shattered: What now?

Has it ever happened to you that there is something you have believed all your life, something you have never even considered questioning, and then out of nowhere you see something or hear someone say something that makes you feel like your brain has been rattled by some sort of nuclear explosion because what you never thought to question is now impossible not to question?

I know, it is an odd way of asking. Let me see if I can break it down. For example, with the COVID pandemic and children having to be schooled from home using computers and internet connections, people who always assumed everyone had computers and internet connections readily available at home—and never stopped to question that assumption—must have had that feeling I'm talking about when they learned not all children were that privileged.

More to the point, in our world as interpreters and translators, there may be a lot of things we take as a given and never question. I remember as a young translator, for example, I thought I knew pretty much everything about the way a translation should be done. So, whenever my translation professor at the CUNY Graduate School dared to correct my work, well, let's just say I was quite surprised. Questioning what we know—or admitting to what we don't know—is never an easy exercise.

In my career as an interpreter, I took my first steps working county and state court cases, but I quickly ended up working mostly federal court cases. Notwithstanding incursions in other agencies and administrative courts, the bulk of my 40-year career as a federally-certified judiciary interpreter has been in the federal courts. My vision of this profession, therefore, has been shaped by this journey. I have been convinced all these years, based on my experience with colleagues who work both in state and federal courts, as well as my training of interpreters who work in both venues, that there were fundamentally very few differences between state and federal interpreters.
What I thought was different between interpreters in state and federal courts
I had reached the conclusion that the differences between state and federal court interpreters were related to the type of proceedings each had to handle, and the respective terminology involved. In federal court, no matter which state you are in, all proceedings and all terminology are quite uniform. States, on the other hand, have their own way of naming and defining what constitutes a criminal offense and they do not always coincide or even overlap. This is one of biggest challenges for state court interpreter training: standardizing terminology.
The truth is that the legal terminology in the target language most frequently used in federal courts—Spanish—has as many variables as there are legal systems in the countries where Spanish is spoken, so attempts at standardizing equivalents for the legal terminology used in federal proceedings have been utterly unsuccessful; the Spanish Royal Academy of Language's Diccionario del Español Jurídico (now the Diccionario Panhispánico del Español Jurídico) notwithstanding. Attempting such an undertaking with the legal terms in state courts that cannot even standardize their own from one state to the next seems like an even more frightening prospect.
Other than that, I thought the work of state and federal interpreters posed the same challenges and required the same set of skills and the exact same proficiency standards. For reasons I have always failed to understand, throughout my career I have seen state court interpreters mischaracterized as somehow requiring a lower level of skills or knowledge or proficiency, as if the work they perform is somehow "easier" than the work performed by interpreters in the federal courts system. I cannot even begin to guess what has been behind this utterly false misconception, but I have always found it to be equally offensive to all interpreters.
What I never thought to question
What I never knew about my colleagues working in different state courts around the country came to light precisely because of the pandemic. Like those people who assumed everyone had access to technology, I was assuming way too many things about my colleagues in state courts that were so far from the realities in their day-to-day lives I started to feel that nuclear meltdown in my brain.
For one thing, all sorts of disparities started to come out of the shadows as court administrators with no inkling about the cognitive demands of interpreting work took it upon themselves to reduce pay scales for remote work. As if our colleagues were incidental utensils in the administration of justice, they were neither consulted nor their input considered in many cases during the decision-making process. When did the state courts system become so indifferent to or ignorant of the importance of interpreters in the administration of justice? Whatever happened between the 1995 publication of Court Interpretation: Model Guides for Policy and Practice in the State Courts and 2021?
The concept of implicit bias among persons in positions of authority, particularly in law and order, has taken a somewhat more prominent place in the public's eye as of lately because of events seemingly unrelated to our professions. And yet, I suspect some of our colleagues in state courts around the country are having to contend with demeaning attitudes and even intolerable work conditions because they are either the direct target or the collateral damage of this unconscious discriminatory behavior coming from those who should be the standard-bearers of justice.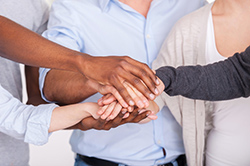 Whatever happens to a single interpreter happens to all of us. If one interpreter is wronged, we are all wronged. For example, if interpreters in one state suffer at the hands of ill-informed judges who prefer to contract people with no credentials because they "charge less" and no defense attorney challenges them because they have to "appear before that judge every day", we all suffer the consequences. It is not just a matter of those unqualified interpreters being instrumental in potential miscarriages of justice; they are also instrumental in giving every judiciary interpreter a bad reputation, not to mention the fact that they are preventing truly qualified interpreters from engaging in the practice for which they have trained and become duly credentialed.
I feel like maybe we have been fighting the wrong battles. Or maybe we should be fighting other battles as well. Like I said, it's like a nuclear meltdown in my brain and all I know for sure is that interpreters in state and federal courts should be working under conditions much more similar, not under the abysmal disparities there seem to exist for some of them right now. Not in 2021.
At this point, I don't even know what the right questions would be to ask so we can change what is happening to our profession at the state courts' level. Should we be trying to educate stakeholders? Or should we be trying to change the laws about interpreters in state courts? Should we be leveraging social media to create greater awareness about our profession?
What questions do you think we should be asking?
---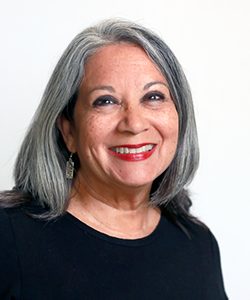 Janis Palma has been a federally certified English<>Spanish judiciary interpreter since 1981. Her experience includes conference work in the private sector and seminar interpreting for the U.S. State Department. She has been a consultant for various higher education institutions, professional associations, and government agencies on judiciary interpreting and translating issues. She worked as an independent contractor for over 20 years in federal, state and immigration courts around the U.S. before taking a full-time job. Janis joined the U.S. District Courts in Puerto Rico as a staff interpreter in April 2002 and retired in 2017. She now lives in San Antonio, Texas, embracing the joys of being a grandmother. She also enjoys volunteering for her professional associations, has been on the SSTI and TAJIT Boards, and is currently on the NAJIT Board of Directors. Contact: jpalma@najit.org