09 Nov

What is your professional association doing for you?
Here is a double feature on new member benefits
and an overview of upcoming webinars. Enjoy!
---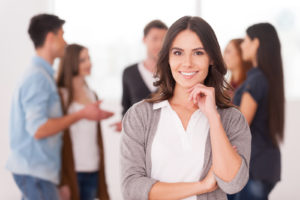 What is your professional association doing for you?
– By Aimee Benavides, NAJIT Chair
Professional associations have an important role in the lives of those they serve. In the case of NAJIT, our association serves over 1100 translators, interpreters, and other professionals in related fields. We are aware, however, that we are not the only professional association in the T&I community. Translators and interpreters have to make decisions about where to invest their hard earned dollars, and which association(s) best suit their needs. As a volunteer board, we understand that because we have to make those same decisions. The number one question we ask when approached by other organizations is, what is the return on investment (ROI)? Associations need to see the value received for every dollar spent, and so do we as individual practitioners and business owners. The Board is cognizant of this and thus it has been one of the impetus for the latest member benefit added to the repertoire of valuable benefits.
When you as an interpreter, translator, or business owner ask yourself what NAJIT is doing for you as an individual and for your profession, we want to be able to proudly point out exactly what benefits you are receiving from NAJIT. Many of the readers of this blog received an email just this week (November 9, 2018) informing all of you that NAJIT membership now gives you access to additional healthcare options. We invite you to go to najit.org to see for yourself how these healthcare plans work and compare them to other options you may have available.
To be clear, this is not a group health insurance program, but a cost-sharing healthcare plan. It is quite different from most of the options out there. Each state has its own insurance exchange and we urge you to compare NAJIT's healthcare plan with individual plans available through private insurance companies. We recognize that this cost-sharing plan may not be the best for everyone, but we are very proud to be able to offer it to our members. Be sure to attend one of the free webinars to find out more details and advantages of this program. The webinar regarding healthcare will be recorded, so even if you can't watch it live, you'll still be able to watch it later.
While you are looking over the details available on the website, don't forget to check out all of the other benefits available to you as a member. There are discounts available on liability insurance as well as on a subscription to paymentpractices.net. For those who are not familiar with Payment Practices, it is a portal that allows translators and interpreters to share information—the good, the bad, and the ugly—about agencies and individuals who hire or offer jobs to translators and interpreters. It provides helpful information for vetting potential clients.
In addition to the tangible benefits, including discounts and webinars, there are there are others not so easily quantified. NAJIT volunteers have worked over the years to produce many position papers which have helped to promote best practices in the courtroom. Our work in this area is not done. As time marches on, existing position papers need to be updated to reflect current technology, trends, and updated practices. There are also new position papers slated to be completed, once again thanks to the tireless efforts of NAJIT members who volunteer their time and expertise.
How can we take this one step further? The NAJIT board of directors is also targeting efforts and resources to enable our organization to assume its rightful position as the leader in our profession. We need to be at conferences and events where decisions and policies that affect us are being discussed and implemented. We have to take a proactive stance to shape our future and not allow others to shape it for us. If we do not actively participate in shaping our profession, then we have no right to sit back and complain when matters are taken out of our hands. Our tagline of 'empowering interpreters and translators worldwide' means that all of us as members need to undertake this work. The Board contacted members living in the Atlanta area to invite them to participate in the recent Access to Justice symposium where NAJIT was invited to attend and present. NAJIT is the vehicle that allows all of us to come together to advocate for ourselves and our profession. As we identify specific events and conferences, we will make every effort to inform members so that they can join in the activities and attend whenever possible. It just might even give you ideas of things that can be done in your region as well.
Help us to spread the word and let your friends and colleagues know what your professional association, NAJIT, is doing for you!
---
Upcoming webinar events
Wednesday, 11/14:
The Interpreter Three Zones
Are you frustrated? Do you feel stuck? Do you want to "get better" but have not succeeded despite your best efforts? Then this presentation is for you. Join Federally Certified Agustin De La Mora in this fast-paced interactive webinar to help you get over the hump. Find out how a simple change of paradigm explained through the concept of the interpreter 3 zones, will propel you to new levels of performance – and yes, perhaps happiness. This is a language-neutral skill-building seminar for interpreters of all levels. Click here to learn more.
11/12 & 11/15:
NAJIT Healthcare Program Webinar
Join these webinars to find out more about the new NAJIT Healthcare Program. There will be time for open Q&A. Details for the webinars can be found here.
12/4:
NAJIT Town Hall
On December 4th at 7 PM EST the Board of Directors will hold a virtual town hall open to members and non-members. The Board would like to share current NAJIT objectives as well as discuss recent announcements. The town hall will be open to the first 100 joiners. The session will be recorded. Register for the town hall.
—————-
Links of reference:
https://najit.org/membership/ – Full list of NAJIT member benefits
https://najit.org/healthcare/ – Details on the NAJIT Healthcare Program
https://najit.org/najit-academy/ – Details on the NAJIT Academy Program
https://najit.org/resources/publications/ – Link to NAJIT Position Papers