16 Apr

Embracing our Mother Tongue's Diversity

I was born Puerto Rican. I was actually born in New York, but that doesn't make me a New Yorker any more than being born in Hawaii or Japan makes my cousins Hawaiian or Japanese just because their military parents happened to be stationed there at the time of their births. There is a Roy Brown song based on a poem by Juan Antonio Corretjer that says, "I would be Puerto Rican even if I had been born on the moon." That's how I feel.

I grew up Puerto Rican. Back in the late 50s and early 60s I did not pick up on any social cues about what made us different from other Latin American cultures—although there were many about the way in which we were different from mainland U.S. culture. My first teachers were Spanish nuns—yes, from Spain!—and so, as a child, hearing any accent different from our own was simply fascinating. I grew up embracing these differences among friends and strangers: different words to name things, different accents that we called "singing". Maybe it was an "island thing", but everyone I knew was not only welcoming of these differences but also enjoyed them, learned from them, sometimes even adopted them.

When I first came to the U.S. in the 70s, my college friends in Texas were puzzled by the way I spoke Spanish. I remember the one time they were all going out for lunch and I said I couldn't go with them because I had no money. My words were: "no tengo chavos". What they heard was "I have no guys" because chavo for them did not mean money, it meant guys or boys. You see, few of them had ever met another Puerto Rican. I, on the other hand, was eager to learn this new language my Chicano friends used every day. Soon, I was able to speak just the way they did. We used to hang out at someone's chante after class, the vatos and rukas together just talking and listening to music because as students none of us had a lot of feria—a word that to me, by the way, meant fair, as in a county fair, not "money".

After college I moved to Miami and made a lot of new friends from Colombia. I quickly learned to speak like them, even to the point of telling their different regional accents apart: Medellín, Bogotá, Cali, Pereira, Barranquilla. One thing led to another and I became an interpreter while living in Miami. That was, sadly, when I learned how prejudiced a lot of people were about the way we Puerto Ricans speak.
Is it prejudice?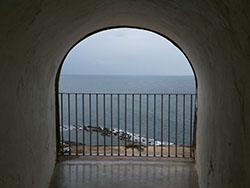 Maybe these are vestiges of a misplaced elitism, as many of those I've encountered with this sort of bias come from the well-educated higher socio-economic echelons of their home countries' societies. Or maybe it's just plain ignorance propagated by some sort of Latin American version of eurocentrism, a Hispanophile's world vision in which there can only be one universal Spanish seen as superior with all other variations being, by definition, inferior. And yet, while the Spanish we speak on our Island is a mix of Andalusian and Canarian influences, with traces of Taíno and African languages, it's the Peninsular influence what actually stirs the greatest prejudice: the softening or even omitting an intervocalic "d" sound, as in pesao instead of pesado (heavy), the aspiration—technically the debuccalization—of certain consonants, like the "s" as in dejde instead of desde (since), or omitting final consonant sounds, among many others.
Before becoming an interpreter I had been living in a cultural bubble , studying the great literature of the Latin American Boom: Cortázar, Vargas Llosa, García Márquez, and so many others, learning about the different ways people say things in different countries, feeding my fascination with words and the many ways in which they can be used and the many meanings they can embody, embracing the countless transformations of a language that made each one of us unique and yet provided us with an instrument that brought us all together. Not once did I stop to consider that anyone, much less someone making a living through language, would hold biased views about the way one segment or another of our Spanish-speaking family made use of our "mother tongue."
Despite all the headway interpreters have made in the U.S., I am still taken aback every time I encounter one of our own who still thinks there is a "better" and a "worse" way to speak. After nearly 40 years of programs and courses designed to teach interpreters how to be well-rounded professionals, there are still some out there who think there is only one "correct" way to speak or name things.
Not better or worse, just different
The truth is that the Spanish of Puerto Rico—particularly legal Spanish—is the legacy of the Spaniards that came during the 16th Century and stayed until Spain lost the Spanish-American War to the U.S. in 1898 and handed over its Caribbean and Pacific island possessions to the new overseas empire the U.S. was assembling under President William McKinley. English, like in every other country around the world, has had an impact on the Island, but we are still a Spanish-speaking People. If you study the etymology of many of the words commonly thought to be borrowed from English you may be surprised by how many are actually words we inherited from Isabel y Fernando and the ensuing Spanish Monarchy, like corte (court), deposición (deposition), vista (hearing), moción (motion), and many more.
There are prescriptivist views that allow for only one correct way to use language and impose certain rules that have to be strictly followed in the mistaken belief that this is how the "purity" of language is safeguarded. The truth is no language is "pure". Movement across borders necessarily brings languages and cultures into contact and mutual "cross-pollination". Interpreters must be open to learn every single day and be receptive to every new thing they hear. It is the only way to remain current with all the changes languages go through because language is always shifting. New words are coined (such as all the new cyber crimes), old words acquire new meanings (like "trolling", "catfishing", or even "tablet",) accents change (notice how vowel sounds in English, for example, are changing, and words like divisive in which the second "i" used to be pronounced as in "dive" is now pronounced as in "bid", or how common it has become to uptalk, that is, giving a higher inflection to the last syllable of a word or the last word in a sentence).
Interpreters who reject changes that result in different usages of their native languages are limiting their growth as professionals and condemning themselves to perpetual mediocrity. Harboring biases against the way one cultural group or another uses language has no place in a professional interpreter's life, either. Language is our most basic tool-of-the-trade, but unlike hammers and screwdrivers, language is not static and monolithic. "Standard" Spanish—or French or Italian or any other language—is for books and classrooms, not for the real-life situations we encounter every day while interpreting, whether in a courthouse, a hospital, a police precinct, a social worker's office or an immigration holding cell. There is no room in an interpreter's world for prescriptivist and intransigent attitudes towards those differences that simply reflect the vibrancy of a language in constant flux and metamorphosis. Professionalism necessarily means that we embrace and respect the diversity in each of our mother tongues.
---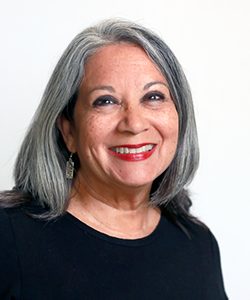 Janis Palma has been a federally certified English<>Spanish judiciary interpreter since 1981. Her experience includes conference work in the private sector and seminar interpreting for the U.S. State Department. She has been a consultant for various higher education institutions, professional associations, and government agencies on judiciary interpreting and translating issues. She worked as an independent contractor for over 20 years in federal, state and immigration courts around the U.S. before taking a full-time job. Janis joined the U.S. District Courts in Puerto Rico as a staff interpreter in April 2002 and retired in 2017. She now lives in San Antonio, Texas, embracing the joys of being a grandmother. She also enjoys volunteering for her professional associations, has been on the SSTI and TAJIT Boards, and is currently on the NAJIT Board of Directors. Contact: jpalma@najit.org
Read other posts by Janis Palma.