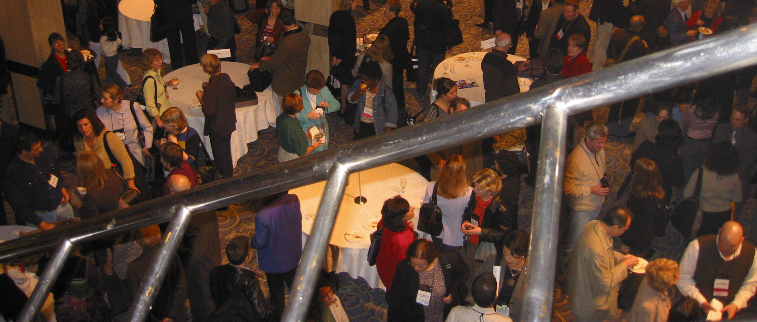 05 May

Conference & Advocacy Go Hand in Hand

This is our first double feature in preparation for two important upcoming events. Enjoy!
---
T Minus 14 Days: Are you ready?
-By Susan Cruz, CFP®, NAJIT Administrator
With NAJIT's Annual Conference only 14 days away, HQ wanted to share some of the excellent things in store for attendees. This year will be, by far, the best-attended conference EVER for NAJIT. We are expecting over 350 people joining us from 8 different countries! We have an outstanding program of diverse topics and well-respected presenters with 26 states and organizations offering continuing education credit.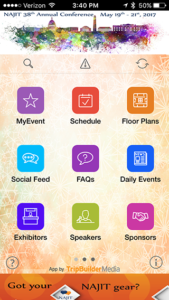 New this year, we have added a conference app. Use the app to plan your Saturday & Sunday sessions ahead of time, view and print handouts, take notes, connect with other attendees using the "Let's Meet" feature, submit questions to session speakers, submit session and conference feedback, and so much more! Access the app from your mobile device to download it today!
Planned events:
Zumba with a licensed instructor on Saturday morning in the Hilton's amazing Atrium.
Join us at the Annual Luncheon to hear Keynote speaker, Dr. Henry Liu, President of FIT.
Mingle with colleagues, luminaries in the profession, and friends (both new and old) at the Saturday Evening Reception.
Advocacy Day: The Advocacy Committee has scheduled our first ever visit to Capitol Hill. Read more about it in the second piece of this double feature!
It's not too late to register.
Register via our conference web page and take part what is already a record-setting event –come learn new skills and have a great time too!
See you in DC!
NAJIT: Advocacy 101
– By NAJIT Advocacy Committee ©2017
Besides being a hard word to translate, advocacy has roots that evoke action. The word came to us from the Latin advocare – to plead in favor of. That means you cannot be a "bench advocate."
Scope
It can be as broad as advocating for the planet or as specific as advocating for translators and interpreters. And that is the role NAJIT has taken since 1979. This year, however, as we enter into our 39th year of existence, we are ready to go beyond protecting our rights and ascertaining good working conditions.
Time to act
May 22 is NAJIT's ADVOCACY DAY because "Together our voices are louder and can reach farther!" Activities started with a survey launched on February 8, which led to a 24-page document authored by the Advocacy Committee co-chaired by Milena Calderari-Waldron and Helen Eby and will culminate in the event in Washington, following NAJIT's Annual conference.
It is now time for us to match NAJIT's actions with our own. We have a new page on our website dedicated to our advocacy efforts and a document with guidelines and suggestions. Let's call, write and follow up.
Please visit NAJIT's Advocacy page to learn more about our engagement in this front and what you can do to further our actions.
—————-
Links of reference:
https://najit.org/najit-advocacy-day/ – Advocacy Day details
https://najit.org/about/advocacy/ – NAJIT advocacy page
https://www.govtrack.us/congress/members – find your representative
https://najit.org/wp-content/uploads/2016/09/Advocacy-101-for-Interpreters-and-Translators-NAJIT-4.2017.pdf – guidelines & suggestions document