06 Nov

Whose interpreter is it, anyway?

For a long time, I have wondered why the interpreting profession is respected more in some places than it is in others.  I have asked myself how this affects the work we do and the pay we receive for it.   I believe part of this greater or lesser perceived value stems from the understanding (or lack thereof) of whom we are interpreting for and why. Allow me to share some examples from my personal experience.

In my time as an interpreter in Mexico, people who had hired my services would proudly introduce me as their interpreter when meeting an English-speaking colleague or guest. It could be that my clients knew that having an interpreter is something not a lot a people can afford, and interpreters (as we know) are highly qualified bilinguals with specialized skills and certifications. In Mexico, people seem to understand that interpretation allows diplomats, public speakers, politicians, and engineers to communicate accurately in many languages other than their own. It also allows them to hear a message spoken in another language without omissions or embellishments. It seems that people in Mexico have a better understanding than the average person in the United States that interpreters make the magic happen—a flow of communication across languages and cultures.

Court interpreters in the Midwest will often be referred to as the "interpreter for the defendant," or worse, "assisting the defendant." Ongoing efforts to educate judges and attorneys on matters of interpretation has still a ways to go.

When two people who speak different languages want to have a conversation, they both need the interpreter. The need for an interpreter comes from the fact that people who have a message to convey cannot use the same language.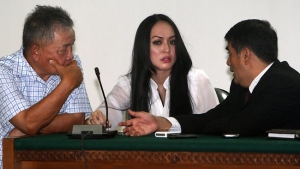 You may be the speaker of the dominant language, the language most used in a certain place, but unless you speak the language of the people you want to converse with, you need an interpreter.
The need for an interpreter is not swayed by language, nationality, or the geographical area where the communication happens. When two people who speak different languages want to exchange ideas, they both need an interpreter because neither speaks the language of the person they desire to interact with.
Interpreters have existed probably since humans began using a spoken language. If two individuals or two groups of speakers of different languages wanted to communicate, they would need a bilingual go-between person.
Once upon a time, many original languages were spoken across what we now call the United States of America. Have you asked yourself how the different nations communicated? Then came the people from Europe. Once they arrived on this land, did they need interpreters? Yes. And so did the people who were already here. They all spoke different languages.
You need an interpreter when you want to communicate with a speaker of a different language. That's the only factor that determines who needs an interpreter: the desire to communicate in a language other than your own.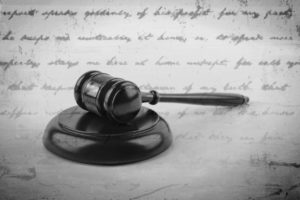 An interpreter transfers information back and forth between speakers and languages. Both parties need the aid in communication equally, regardless of which language they speak. We may say we do not need an interpreter if we speak and understand the language of the other party. But even in that case, you may still need an interpreter to perform professional duties.
---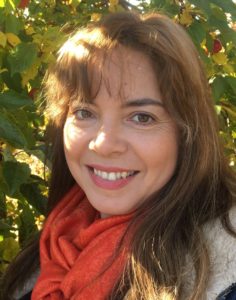 Reme Bashi has been a certified court interpreter in Wisconsin since 2008.  She began her career as an interpreter and translator in Mexico, at the University of Veracruz, where she majored in pedagogy. Being bilingual in English and Spanish lead her to language teaching and then to translation and interpreting.  She was a conference interpreter for several years, interpreting for the media and government events in Mexico.
In the Midwest, Bashi has interpreted in a variety of settings – education, manufacturing, legal, and community. When she's not interpreting, she likes to learn about new subjects, something that she considers pivotal to becoming a more proficient language access professional. Recently she has immersed herself in hospitality, urban gardening, and ancestry research. Contact: reme_sullivan@yahoo.com
Featured photo: "Defense.gov News Photo 000205-D-2987S-028" by Helene C. Stikkel, at Wikimedia Commons; photo in the public domain (work of the U.S. federal government). Text-body photos: "Sidang kasus Angelina Sondakh," unknown author, from Wikimedia Commons; photo in the public domain in Indonesia; photo "Judge Gavel" in the public domain, from PublicDomainPictures.net.