09 Jan

Professional Standards: It's Up to Us

Posted at 15:26h

in

Advocacy

,

Attorney Education

,

Business Practices

,

Conference Interpreting

,

Equipment

,

Ethics

,

Hilda Zavala-Shymanik

,

Interpreting

,

Leadership

,

Professional Development

,

Professional Hazard

,

Professional Practices

,

Terminology

,

Tools of the trade

3 Comments

During the first NAJIT event I ever attended, the 35th Annual Conference in Las Vegas in the spring of 2014, my friend Gerda Prato introduced me to Tony Rosado. I was so excited that I still have the picture.

I already knew who Tony was from reading his blog. Although I admired him a great deal and liked all he had to say, I wasn't sure I could deal with my clients in the way he encouraged us to. I struggled for clients to send materials, to be willing to pay for preparation and travel time, etc. How was I going to make them comply with the other terms in my contract if I could not persuade them in the simplest of requests?

I guess it all takes time. You need to build a client portfolio and trust and rapport with them. It took me a while to feel like I could demand terms and expect to be treated with the respect I've now earned. I wish I had taken Tony's words to heart way before, but we all have our own pace.

So, incidentally, a few months ago I was contracted to cover an event with two colleagues. The agreement was that we would be working the plenary sessions and all the events in the main ballroom, and we would be given equipment for the whole event.

We were alternating days, but as I was the lead interpreter for this particular event, I visited the conference site during our first day. I could not have been more surprised to find my colleagues working under completely different conditions than those agreed upon.

The equipment wasn't there. One of my colleagues was standing up at the front of the room to the right. Our contact person was standing close to her listening intently and correcting my colleague's perfectly accurate rendition! She did this several times.

I must say here that we do accommodate special terminology for clients that send us documents ahead of time, but not all clients send documents in advance. They know that if they send materials ahead of time, they must pay for preparation time, and they don't want to. This client sent all the prep material the night before the event, way after all interpreters were asleep – literally, in the wee hours of the morning. I assume their rationale behind this was that we use their desired terminology, without their having to pay for our preparation time.

What the client should understand, although some pretend not to, is that interpreters cannot memorize terminology in their sleep or get up at dawn to prepare with materials sent at the last minute. We, as normal people do, must have a good night's sleep in order to be fully alert and prepared for the hard cognitive burden of a full day of conference interpretation.

If we are talking about just a handful of words, then it's not a problem. You have them handy, and you use them. But if you didn't take the time to send special glossaries and materials ahead of time, you can't expect the interpreter to use your choice of equivalent terms. So, as you might imagine, I was dismayed to find my colleagues treated in this way with no place to sit, no booth, no transmitters or receivers, no headphones; just standing there and straining their voices and getting shut down at every opportunity in front of all attendees for terminological choices not provided in advance. Not only did this affect their performance, it undermined them as professionals.

I wasn't about to interrupt, but as soon as the session was over, I approached our contact and gave her my business card and told her I was managing this project; then I gathered my colleagues, and we made a plan of action.

I reached out to the agency and informed them of the issue. They immediately reached out to the client, and we ended up working a fraction of the time we were hired for because they had not ordered the equipment we were promised. As expected, the agency stood with us.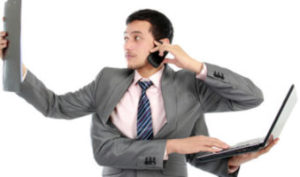 To provide quality work, we must have good working conditions. A well-located booth with a table and outlets, a good sound feed, headphones, transmitters, receivers, etc.
During the event, the client can't separate the interpreters to cover separate sessions. If they need to cover more than one room, they need teams of two interpreters per room. As much as we want to be flexible, stretching ourselves too thin only leads to impossible and unreasonable expectations.
The positive side of this story is that, as concerned as my colleagues were about the expenses they incurred for contracted time not worked – given the lack of equipment, booths, and separating the interpreters as they wished (having one interpreter stand at the front of the plenary session while another interpreted alone for ninety minutes!) – in the end, the client was happy with our services, and we have worked for them several times since. In fact, I was booked months ago for an event in May 2023!
The lesson here for me is to continue working with informed agencies that know what it takes to do the job properly and that uphold contracts and contract interpreters. Definitely drop those agencies that would bend over backwards to keep a client happy at your expense, to the point of wanting you to do other tasks unrelated to interpretation just to get "their money's worth." I don't work that way. Nor will I ever again.
Be assertive and make sure you are treated as a professional. We lead the way. The client gets or loses a good professional. It's not up to them, it's up to us.
---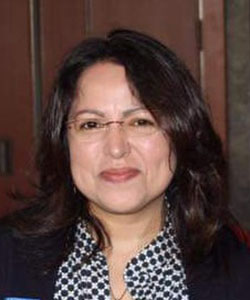 Hilda Zavala-Shymanik is a state certified/approved Spanish court interpreter and translator with more than fifteen years of experience in legal, medical, corporate, and non-profit settings in New York, New Jersey, Illinois, and Wisconsin. She is a board member, treasurer, Conference Committee chair, member of the Training and Education Committee and blog team of the National Association of Judiciary Interpreters and Translators as well as former president of the New York Circle of Translators. She is an active and voting member of NAJIT, ATA, and other professional groups. Hilda has two certificates in Legal Interpreting in Spanish and English, the latest one from NYU. Hilda is a former a Staff Interpreter at Essex County Superior Court in New Jersey, where she worked for six years. She now lives and works as a freelance interpreter in the Chicagoland area. Born in Chicago, Hilda lived for twenty years in Mexico and loves traveling. She continuously looks for opportunities to promote and advance the interpreting profession. Contact: hzavala@najit.org
Main photo (cropped) taken from "Organizador Profesional de Congresos (OPC). Profesional. Experto" at protocolo.org, under the CC BY-SA 4.0 license. Body photo (cropped) taken from "Le big data au service du client" by Sylvie Corlay at PressMyWeb.com, under the CC BY 4.0 license.