24 Sep

Losing the Cloak of Invisibility

I like being tucked away in some nondescript area of a courtroom, where I can see and hear everyone but no one is paying attention to me, where I can have complete anonymity as my voice flows from a wireless microphone to a receiver in the defendant's ears, and only when the defendant answers out loud is there any need for my true voice to break through the cloak of invisibility so the court reporter may take down a reply in English, because the defendant has spoken in a language that is not the language of the Court.

I am the official court interpreter. The one who makes sure the non-English speakers understand everything that is happening in court when their cases come before a judge. I am not an actor in the drama that unfolds with every criminal case, no matter how small or how serious the crime. I am like a "voice over" for the defendants, and an "echo" for the English speakers. But I am never "me". Except that now, with virtual court hearings, I have suddenly acquired a different face. Well, let's just say I am no longer invisible. Yes, that's my face, front and center. Like every other actor in the courtroom drama: the judge, the attorneys, the probation officer, the defendant… and now the interpreter. We are all inescapably present. I don't like it.
Old and New Habits
No longer do I have my little space where no one notices me. There is something else I no longer have: old habits. I used to keep my focus in the simultaneous mode by doodling on my steno pad. In the consecutive mode, I always took notes, whether or not I needed them. I wrote down numbers because otherwise I can't visualize and translate them. Whenever I had a document to use as a visual reference, I would write on it or make notes to myself as I interpreted. I can't do any of that anymore.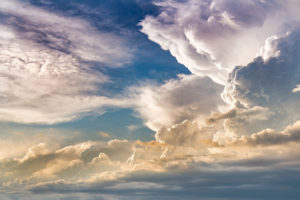 Now I have to use my right hand to move a mouse that will switch the language I am interpreting into if I am on a platform that allows for multiple-language interpreting. So while in the simultaneous mode I am constantly switching back and forth as I interpret for the English speakers and the non-English speakers. So much for note-taking, or even doodling. It's also an additional load on my short-term memory—and an added cognitive function—that I don't particularly appreciate. Plus, it makes mental fatigue set on much sooner than it normally would if I were able to take notes. In practical terms, it means I will be making dumb mistakes I normally would not make, and I probably won't even notice that I made them, much less be able to correct them. Yes, remote interpreting can make even the most experienced interpreter feel like a novice while getting all this new technology under control.
A friend and colleague just recently posted on social media that you can program a foot pedal to handle the back-and-forth switching between languages, which for me was like a stream of clear fresh water in these otherwise murky seas. But I have not been able to set it up yet, so I cannot report on how well this solution works. Stay tuned.
Fatigue and Managing Interaction Flow
In any event, I do prefer the consecutive mode, where I can stay on a single channel and not have to be clicking on any icons. At least I can take notes and mental fatigue does take a bit longer to set in. The downside? When I do make a mistake, it's out there for everyone to hear. Exponentially embarrassing, if you ask me.
Plus, there are other considerations in the way we do our jobs now. It is up to us to monitor the flow of verbal interactions, direct traffic in a way, between judges and attorneys who are not used to controlling the length or speed of their discourse. It is up to us to interrupt when there is noise in the background or the sounds gets cut off, when someone forgets to pause or even to breath between one thought and the next. Whether it's the judge, the attorneys, the defendant, maybe a probation officer, or someone else, we have to be ready to stop a proceeding as soon as anything prevents us from doing our job and say, "the interpreter could not hear", "the interpreter needs a repetition", always in the third person, and always addressing Your Honor first so the judge is the one who corrects whatever needs to be corrected. And for that one instant all eyes will be one you.
Talk about no longer being invisible!
---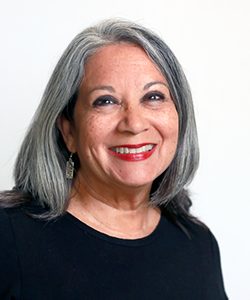 Janis Palma has been a federally certified English<>Spanish judiciary interpreter since 1981. Her experience includes conference work in the private sector and seminar interpreting for the U.S. State Department. She has been a consultant for various higher education institutions, professional associations, and government agencies on judiciary interpreting and translating issues. She worked as an independent contractor for over 20 years in federal, state and immigration courts around the U.S. before taking a full-time job. Janis joined the U.S. District Courts in Puerto Rico as a staff interpreter in April 2002 and retired in 2017. She now lives in San Antonio, Texas, embracing the joys of being a grandmother. She also enjoys volunteering for her professional associations, has been on the SSTI and TAJIT Boards, and is currently on the NAJIT Board of Directors.
Contact: jpalma@najit.org
Read other posts by Janis Palma.