19 Dec

It's been that kind of a year!

Posted at 12:20h

in

Business Practices

,

Certification

,

Community

,

Court Interpreting

,

Interpreters

,

Janis Palma

,

Language Associations

,

NAJIT Affairs

,

Odds & Ends

,

Recent Posts

,

The Profession

,

Volunteer

6 Comments

I know it may seem like a tired old cliché but, come on! You have to agree with me: it has been a great year! For me it was a year of enormous challenges chairing the NAJIT Board of Directors during the first half, and then equally enormous relief for the second half of the year once I stepped down. Yes, folks, serving on the NAJIT Board of Directors is a very demanding volunteer "job"! But I stepped down only to start other projects near and dear to my heart, like setting up my own nonprofit, an idea born out of conversations with interpreter/agency owners concerned about highly skilled interpreters not getting certified because they could not afford the cost of their state's certification exam. I am slowly but surely building up a fund to help those interpreters by subsidizing at least part of those costs. That's a long-term goal.

This year, many of us completed a unique "experiment" spearheaded by the SSTI Board of Directors: the SSTI Research Collaborative. Practitioners and academics were matched up to conduct unique research projects in translation and interpreting, including ASL. I was thrilled to complete my year-long project under the mentorship of the amazing Aneta Pavlenko, and guess what? That experience made me decide to go back to school and get something else crossed off my bucket list: a Ph.D.! Another long-term goal.

There are many of you out there also crossing things off from your bucket lists—like getting federally certified. Congratulations to all of you who passed the test in the fall of 2022! And then there are those who got together as a united front to demand better working conditions or pay. Congratulations to all those state and federal court interpreters who have achieved so many momentous victories this year! Let's not forget how far we can go when we work together for a common good, rather than against each other for selfish reasons. (Yes, I said it!)

I'm sure there are also many among you who started new projects, new jobs, moved to new places—could you be watching the Mauna Loa's eruption a hop, skip, and a jump away right now? Or are you one of those who got a new business off the ground training highly successful "future fedes"? Did you get to attend a conference you had never been to before? Or visit a new country? Or both—perhaps the FIT conference in Varadero this year? In my case, it was the First International Conference on the Right to Languages sponsored by the Universitat de València, Facultat de Dret. I got to put faces to names of scholars I had read and whose work I admired tremendously—plus, I got to meet new ones whose friendship I will forever cherish.

I realize there are always misadventures, like a COVID super spreader event that shall remain nameless (even though it was so much fun!). And, of course, there have been deeply heartbreaking events, and I stand in solidarity with all of you who suffered the loss of a loved one this past year. We do need to make room in our lives to grieve for as long as the heart needs to and mourn the passing of a parent, a sibling, a child. Take my word for it: grief does not have a statute of limitation. It never goes away; you just learn to live with it. But learn and live you do. And let's not forget the atrocities taking place in Ukraine. People very dear to me still have family there, and it somehow feels like it's my family, too.

All right, so it has not been a perfect year. But I am trying to look on the bright side and make this my year-in-review blog piece, mostly because I feel very fortunate to have been able to engage with all who read The NAJIT Observer and share my ups and downs, rants and raves, over the course of these past twelve months. This sort of dialogue keeps me motivated and engaged. What would things be like otherwise, if I lived inside a bubble shared only by my own thoughts! What kind of a year would that have been? No, I definitely like this one better and, yes, taking stock of the good and bad, I still believe it was a great year. I hope that when each of you look back on your year, you will come to the same conclusion.

Here's to wishing you a Merry Christmas! ¡Feliz Navidad! Happy Hanukkah! Happy Kwanzaa! And a very Happy New Year to all!
---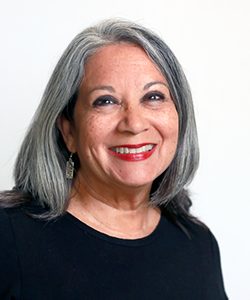 Janis Palma has been a federally certified English<>Spanish judiciary interpreter since 1981. Her experience includes conference work in the private sector and seminar interpreting for the U.S. State Department. She has been a consultant for various higher education institutions, professional associations, and government agencies on judiciary interpreting and translating issues. She worked as an independent contractor for over twenty years in federal, state, and immigration courts around the U.S. before taking a full-time job. Janis joined the U.S. District Courts in Puerto Rico as a staff interpreter in April 2002 and retired in 2017. She now lives in San Antonio, Texas, embracing the joys of being a grandmother. She also enjoys volunteering for her professional associations, has been on the SSTI and TAJIT Boards, and is currently the past Chair of the NAJIT Board of Directors. Contact: palmajanis88@gmail.com
Main photo (cropped) "Look Back and Forget the Year" by Peter Thoeny at flickr, under the CC BY-NC-SA 2.0 license. Body photo taken from "Vancouver Photos of the Year: A Look Back at 2014" by Rebecca Bollwitt at Miss604, under the CC BY-NC-SA 2.5 CA license.