06 Sep

How do we do this?

There is a practice in some of the courts where I have worked, in which the judge will call several defendants at the same time for proceedings like initial appearances, arraignments, or guilty plea hearings, each one having a different case. Sometimes they all need an interpreter, but sometimes there's one, or a few, who do not. I have struggled with this, as I'm sure many of you have, too. I'm going to tell you how I handle those situations, and you tell me what you think and how you handle it. Maybe, together, we can find a good solution.

I interpret for those in the group who do need an interpreter, using simultaneous interpreting equipment, of course. But when the judge is addressing one of the defendants in the group who does not need the interpreter, I tell the non-English speakers who are not part of the case, over my microphone: "This defendant speaks English, so he does not need an interpreter." And then I stop interpreting until the next case is called for which my services are needed. Some colleagues tell me that if they could understand English, they would be hearing what the judge is saying to the English-speaking defendants. On the other hand, the English-speaking defendants are not hearing what the LEP defendants are hearing, which is my voice telling them in Spanish what the judge is saying. Is there a difference? Some hear everything in Spanish (which is my language), some hear everything in English.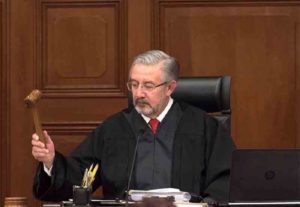 Now, the purpose of an interpreter in a courtroom is for the LEP defendants to hear and understand everything that is happening in their case, not in someone else's case. For example, if the judge addresses an attorney walking in late for some other client, and whatever the judge is saying does not concern the LEP defendant for whom I am interpreting, I simply inform him or her: "The judge is talking to an attorney about another case, not yours." And, of course, I do not interpret whatever the judge is telling that attorney. I don't want the defendants wondering if there is something going on that they should know about, but I also don't want to be interpreting something for them that is not directly related to their cases. Of course, if there are several defendants called in the same case and some speak English and others don't, the non-English speakers still have a right to hear everything, even if the judge is addressing one of the English-speaking defendants.
Then there's the monkey wrench: after addressing an English-speaking defendant, the judge will turn to the non-English speaker and say, "you heard what I just said…". I did not interpret what the judge just said, so what now? If the defendant has no idea what the judge just said, I will address the judge: "Your Honor, the prior defendant understood English and did not require the services of the interpreter, so this defendant did not hear what you just said." If and when that happens, the judge will simply repeat for the LEP defendant's benefit. I also see it as a way of reminding the judge that these are individuals who are going through a legal proceeding that may be routine for the judge but is not routine for the defendant.
I believe that even when proceedings are conducted en masse, they should be handled as if each one were being conducted individually. If the court were to call each one separately, we would be interpreting only for the one defendant standing in front of the judge. Even if there are LEP defendants present in the courtroom, maybe sitting in the back waiting for their case to be called, I still would interpret only for the one standing in front of the judge who needs my services. I would not be interpreting whatever is happening during the English-speaking defendant's proceeding just for the benefit of others in the courtroom who do not speak English.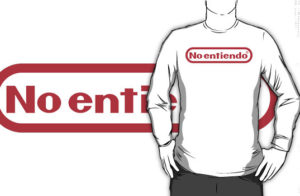 The case law is clear: the interpreter is there for the LEP defendant to hear and understand everything that is going on in their case, not in other people's cases. Whether or not the English speakers can hear what the judge is telling everyone else, the appellate courts have said that LEP defendants should hear and understand in their case what an English speaker would hear and understand. To me, that means that nothing pertinent to the LEP defendant's case can be left out, not that we add to the target language rendition whatever happens in a courtroom that is not pertinent to the LEP defendant's case.
What do you think? How do you handle those massive proceedings with LEP and English-speaking defendants all mixed together? Leave your comments below.
---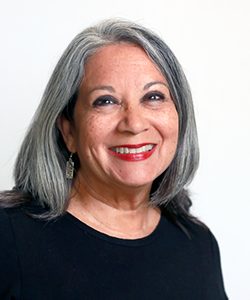 Janis Palma has been a federally certified English<>Spanish judiciary interpreter since 1981. Her experience includes conference work in the private sector and seminar interpreting for the U.S. State Department. She has been a consultant for various higher education institutions, professional associations, and government agencies on judiciary interpreting and translating issues. She worked as an independent contractor for over twenty years in federal, state, and immigration courts around the U.S. before taking a full-time job. Janis joined the U.S. District Courts in Puerto Rico as a staff interpreter in April 2002 and retired in 2017. She now lives in San Antonio, Texas, embracing the joys of being a grandmother. She also enjoys volunteering for her professional associations, has been on the SSTI and TAJIT Boards, and is currently the past Chair of the NAJIT Board of Directors. Contact: palmajanis88@gmail.com
Featured image (cropped) from "Por la revitalización de las lenguas originarias como un derecho humano" by Alfredo Seguel at Indymedia Argentina, under a CC BY-SA 4.0 license. Text body photos: "Ministro Luis María Aguilar" from "Un juez calderonista propone declarar anticonstitucional la consulta para juicio a expresidentes; AMLO responde" at Rubén Lenguas ENTRE NOTICIAS, under a CC BY 3.0 license; "Understand Me" by Juan Carlos at DIGA LO QUE SEA, under a CC BY-NC-SA 3.0 ES license.