10 Jan

The Lay of the Land

It was the kind of day that leaves you tired, yet proud. Your arraignment calendar that morning listed fifty-seven cases. Somewhere around your eighth interpretation, your lunch started calling.

Now, however, it's 1:28 p.m. Back to court. As you clear security, the office texts you:

Hey, can you head up to Department 52 for a witness? Thanks!

You exit the elevator on the fifth floor, turn the corner and immediately embrace the scene: 'lots at stake here,' you think as you approach a hallway simmering with curated juror small talk, the crowd swelling as stragglers from the public fill the remaining seats near the windows, a pair of local journalists standing at the ready, also waiting for the sound of the bailiff's keys. You are three steps from them when the twisting clack of the lock sparks the entire hallway into action.

It's time.

The clerk is happy to see you as he motions you to take your post next to the witness stand. You have a notepad, or you don't. You have brought your own wireless equipment, or you haven't. You're on familiar turf here, or you aren't. It's too late to change any of this now. You're here, now.

You focus. You breathe. You relax. You pour water. You scan the room. You wait.

You think: "I've passed my exam. I can do this. It's high pressure, but I am a good listener. I need to be accurate, but I'm good at conveying messages. I can't control what the speaker says, but I can ask for help or clarification if I need it. The witness may ramble or mumble, but I can elegantly stop the flow or ask for repetitions. If all else fails, I'm going to swear to do my best, and that's all I can do. It's okay. I've got this!"

The judge calls the trial back in session, and it's time for the clerk to swear you in. You take a last calm, deliberate breath as you feel the jury, the bailiffs, the clerk, the gallery… you feel all ears, all eyes on you. You flip the switch…and you're off.

The defense has a 'few more questions' for its star witness, who is called to the stand. You will now be him, and what a relief: this elderly farm hand looks the very portrait of trust, affability, and safety. He slowly approaches, raises a wrinkled palm to the jury and swears in as you interpret the oath.

All the while, your mind begins to see what his does. You begin to channel him and see the land he farms. You see him in his pickup, running his discer, and the wrench he borrowed to fix the hydraulics on his foreman's tractor attachment. He's got to be a field worker. Sure enough, as he takes his seat two feet from you now, you study his flannel shirt. You can actually see the pear-blossom pollen leaving that delicate, perfect scent all around you.

No, you haven't been briefed on the trial; no, you didn't learn Spanish on his Zacatecas ranch; and no, you don't even know exactly how he fits in the picture at this point, other than being pivotal. You do, however, interpret for his crew members, cousins, daughters, and neighbors all day long. You know their stories, right? You know the lay of the land, right?

The lawyer's post-lunch salvo is gentle:

"Okay, sir, where were we when we broke for lunch… Ah yes, can you tell us where you work, I mean, what you do for a living?"

"Zacate" the man simply says.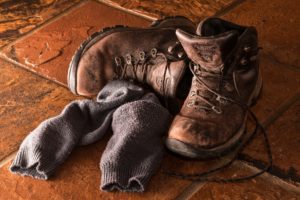 Your summer in Mexico rushes like a guardian angel to your side—true, your Spanish professor friend Jose would never say or recognize this word in his life; fair enough. You, however, you know that to millions outside of Spain, zacate means 'grass,' and by 'grass' this soft-gestured person almost certainly means 'lawn mowing,' and by 'lawn mowing' he probably really means landscaping more broadly… okay. You got this. You know the lay of the land.
Now, it's time to interpret. You've considered options. You decided. Time to deliver. You fix your gaze intently on the lawyer, your answer ready, but you notice something that stops you momentarily; as your mouth begins to open, you inadvertently scan the room and become jarringly aware of the four jury members, three bailiffs, one clerk, and at least eight members of the public gallery whose intent gazes and rapt body language mean they probably also understand exactly every word this gentle fellow says, and this without your help at all. Sure, you spent a summer in Mexico. Cool story. They grew up there. They visit their cousins there. They know the lay of the land, too.
Whatever; time is ticking.
"Grass," you say, trusting your calculated choice.
It pays off.
"Do you mean you work cutting the grass, as in landscaping?" asks the lawyer.
As you interpret, affirmative response:
"Sí, pues, el zacate."
You notice a stifled chuckle here, or the checked smile there among the other Spanish speakers in the room.
"Okay," returns the lawyer. "I think we get the picture. So tell us, sir, where is it that you live?"
You interpret.
"Corrales," the witness responds, in full sincerity.
Early Californians like José Joaquín de Arrillaga himself come to mind as you also proudly offer:
"Corrales."
The lawyer's face suddenly stiffens.
"But wait a minute, sir… didn't you say in your deposition that you live in Caruthers, California?"
You feel the unmistakable draft of cold, public doubt pour suddenly toward the witness stand. Suspicion crystalizes in the air as you interpret this question to the witness. Could they not hear what you heard? The beat of silence which follows is pure enough to reveal distant footfalls and the most gentle murmur of the cold-war era ventilation ducts.
"¡Sí, Corrales!" the old man exclaims, perplexed.
Four pairs of shoulders begin to tremble in laughter as you dutifully utter:
"Yeah, Corrales!"
Now you understand. To be prepared, we need to know the lay of the land, and this means seeing it from all perspectives. Names, of course, are mere words. We may think we all see the same landmarks. But our words show our perspective. The names and words we use come from our perspective. Sure, we may think we see our surroundings, but knowing the lay of the land really means walking it in our neighbor's botas once in a while.
---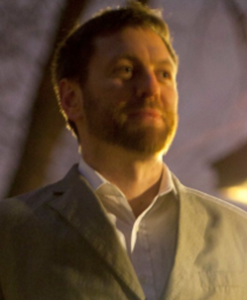 Nicholas Zacherl grew up in Wisconsin, and has called Mexico, Germany, France, Spain, and Belgium home. His twenties were spent interning in the European Institutions and NGOs in places like Brussels, Barcelona, and Paris, and his conference interpreting career began in Germany in 2010.  He has been the English, German, French, and Spanish voice of CEOs, clergy, ministers, criminals, world saviors, and renowned scoundrels in his twenty-plus years as a certified court, U.S. Department of State and business and conference interpreter.  Nicholas has taught conference interpreting at the University of Hawaii, Manoa, and is a French, Spanish, and German interpreter with the courts of thirteen U.S. states as well as the U.S. Federal Courts.  A lifelong fan of learning, Nicholas adores the beauty of how knowledge and curiosity connect the far corners and people in our constantly overlapping world. Contact: nicholaszacherl@gmail.com
Main photo by Kandy_ from Pixabay. Body photo by stevepb from Pixabay.