19 Mar

Taking Charge of our Profession

I have recently become particularly interested in exploring what sign language and spoken language interpreters have in common and what we do not. One thing that seems crystal clear, especially now that so much public health information is conveyed through televised press conferences, is how well-organized ASL interpreters are when it comes to ensuring the communities they serve get quality interpreting services. Spoken language interpreters don't have that. I just had to ask myself, why?

While it is true that not being able to hear is an unmistakable obstacle to full participation in a democratic society, not being able to speak or understand the mainstream language is just as much of an obstacle to any equitable participation in the social institutions that provide us with a sense of belonging and security. And yet, these impediments are not perceived equally by those "on the outside". Yes, one is plain as day and the other one isn't; but is that the only reason why ASL interpreters are so effective in the workplace as well as in the public spheres?
Why are ASL interpreters perceived differently?
No one questions, for example, when ASL interpreters work in teams. They say they need a teammate, no one pushes back. Spoken language interpreters are still trying to tear down that wall. We say we need a teammate and we are immediately questioned: why? Instead of conveying the image of professionals who sets their own standards of practice, spoken language interpreters tend to be unassertive, which makes us look like we don't know what we're doing. I suppose the formal education and training available to sign language interpreters provide that solid foundation on which to take a stand. Maybe spoken language interpreters need more educational and training programs that contribute to a heightened sense of personal and collective entitlement.
Sign language interpreters have a strong and well-respected national credentialing program through their Registry of Interpreters for the Deaf (RID). Spoken language interpreters are fully dependent on government agencies to provide such credentials in the legal field. We have no control over the way in which the competency, knowledge and ethical standards for interpreters are measured by different jurisdictions, resulting in a mishmash of credentials that are less or more reliable, depending on factors unrelated to best practices, such as budgetary concerns.
Uneven credentialing standards and not enough higher-level educational programs are two very significant factors contributing to the different status enjoyed by spoken and sign language interpreters. Still, I suspect there is more to it than that. I have also noticed that the deaf and hard-of-hearing communities served by ASL interpreters are very cohesive in their demands for access, whether it's at a musical performance or a political rally. We have all witnessed state governments implementing new policies requiring the presence of ASL interpreters at public events as a direct result of community outcries when such services have not been provided. So where are the communities that spoken language interpreters serve? Where is their outcry for language access and for quality interpreters and translators? Sadly, there is none to be seen or heard.
Those who do not speak or understand English are too often hidden in the shadows of a society that bears no shame in its discriminatory attitudes towards the language-impaired. Those who cannot communicate in English are told to "learn it", as if it were so easy for everyone to learn a second language. Ironically, only 7.5% of college students in the U.S. enroll in a course to learn a foreign language. Most English-speaking monolinguals in the U.S. expect others to learn their language, notwithstanding the fact that 75% of the world population speaks a language other than English.
There is a significant non-English speaking population in the U.S. that is forced to conceal their impediment lest they be publicly chastened and humiliated. Even when they have to appear in court as a litigant in a civil, administrative, or criminal matter, a request for equal access through an interpreter is not always granted. When it is, spoken language interpreters may also suffer the spill-over effect of the end-users' marginal status, compounding what is already a precarious position within the hierarchy of the courts system. While it is true that many jurisdictions have come to embrace interpreters as bona fide officers of the court, many other jurisdictions are still ill-informed or unwilling to integrate interpreters as part of those who belong "inside the well of the court."
Taking charge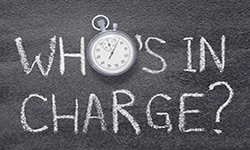 We recently witnessed the birth in California of a group intent on creating awareness among those who control our laws: the American Alliance of Professional Translators and Interpreters (AAPTI). It is a step in the right direction. If legislators do not know what we do and what it takes to do it at the required level of excellence, they will never understand how misguided legislation—like AB5 and similar bills in other states—can have an impact on the communities we serve. Legislators will never understand the need for standardized credentialing, either, unless we bring that knowledge to them.
We need to educate ourselves first, so we may counteract the bullying trends against our fellow interpreters sprouting all over the country. Then we need to educate those who control our profession to make sure they understand the physical and mental demands a truly competent interpreter must endure. And, finally, we need to educate the communities that require our services so they know how, when, and where to demand equal access and—more importantly—quality services.
Advocating for interpreters by seeking the favor of those who control the profession from the outside is probably not the best approach. It will always be an uphill battle, like factory workers trying to get factory owners to consider their wellbeing instead of thinking first about the shareholders' best interests. No one outside of our profession is going to have our best interest at heart. But if spoken language interpreters are to take a page from the sign language interpreters' advocacy playbook, we have to take a good look at the communities we serve. A strong community that is knowledgeable of its rights and asserts them forcefully will be our most formidable ally. What spoken language interpreters lack, and sign language interpreters have, is exactly that: a community that is willing to make demands for language access and quality language services.
Empowering spoken language interpreters, like raising a child, takes a village. It takes a heightened self-awareness among judiciary interpreters; it takes assertiveness from the language communities we serve; and it takes informed decisions by both the court personnel we work with every day and the people who govern our society. Eventually, though, we need to be the ones in charge.
---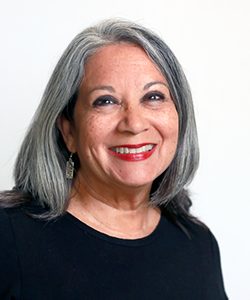 Janis Palma has been a federally certified English<>Spanish judiciary interpreter since 1981. Her experience includes conference work in the private sector and seminar interpreting for the U.S. State Department. She has been a consultant for various higher education institutions, professional associations, and government agencies on judiciary interpreting and translating issues. She worked as an independent contractor for over 20 years in federal, state and immigration courts around the U.S. before taking a full-time job. Janis joined the U.S. District Courts in Puerto Rico as a staff interpreter in April 2002 and retired in 2017. She now lives in San Antonio, Texas, embracing the joys of being a grandmother. She also enjoys volunteering for her professional associations, has been on the SSTI and TAJIT Boards, and is currently on the NAJIT Board of Directors. Contact: jpalma@najit.org
Read other posts by Janis Palma.