27 Feb

Massachusetts Per Diem Court Interpreters Win Pay Increase… But Now Face A New Challenge

Posted at 11:51h

in

Advocacy

,

Business Practices

,

Community

,

Court Interpreting

,

Finances

,

Interpreters

,

Language Associations

,

Leadership

,

Professional Practices

,

Recent Posts

,

The Profession

10 Comments

Per diem court interpreters succeed in securing a pay adjustment after 17 years!

The most recent pay rate for per diem court interpreters was set in 2006. Since then, requests for an increase by individuals and the Massachusetts Association of Court Interpreters (MACI – www.maci-inc.org) to the Trial Court's Office of Language Access (OLA) went unanswered or were outright rejected. On February 8th, in addition to a guarantee of a yearly cost-of-living increase and a tiny raise in travel-time compensation, the Trial Court finally agreed to a 50% pay-rate increase retroactive to January 1, 2023, to correct for the changes in the cost of living as follows:
| | | |
| --- | --- | --- |
| | Existing rate | Rate offered by the Courts |
| Certified Full Day           | $300              | $450 |
| Certified Half Day          | $200            | $300 |
| Screened Full Day           | $200            | $300 |
| Screened Half Day          | $125            | $200 |
This did not happen in a vacuum nor out of the Trial Court's generosity. One colleague, Genevieve Howe, started what turned out to involve a majority of per diem interpreters. She addressed OLA administrators as an individual who was unhappy with the situation in November 2022 by sending letters to OLA administrators outlining how long it had been since there had been any change in per diem compensation and providing data for her arguments from the Bureau of Labor Statistics, the Social Security Administration, and other sources. Genevieve also outlined concrete steps she would take individually if no changes were made to compensation and travel time while mentioning the possibility of a walkout, absent an adjustment by the New Year. Though OLA administrators had remote meetings with her, they took no action on Genevieve's requests, nor on those from other colleagues who had also sent e-mails regarding these issues to the same OLA administrators.
Jumping forward to January, Genevieve let OLA know that their silence meant that other measures were going to be necessary. She communicated with a list of over 100 per diem court interpreters and asked them to consider a February walkout. The response was enthusiastic, and the week of February 6-10, 2023, was agreed upon. Quickly, a group of about nine per diems stepped forward to devise multiple ways to call attention to long-stagnant pay rates and other issues. In the meantime, per diem court interpreters had mobilized to contact local and statewide media outlets as well as their state representatives and senators. A petition to the Governor was started by per diem court interpreter Mercy Cevallos. Sandra Hall, a colleague who works in western Massachusetts, distributed yellow ribbons among supportive court personnel to use as a symbol of solidarity, and her idea spread to other parts of the state.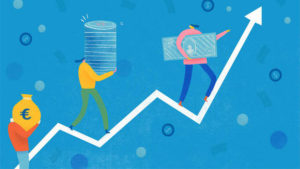 A new administrator for the Trial Court called for a meeting with this small group and with MACI members to take place on Wednesday, February 1, 2023, just prior to the week of the walkout. At the Wednesday meeting, he presented compensation changes that barely correct for inflation over the past 17 years and are far short of the new rates announced in January for federal court interpreters. The Court's offer also did not match the rates that correspond to changes in the median income of workers with bachelor's degrees, as per diems argued they should. But after an online poll, the Court's offer was accepted by a majority.
The Court rejected other changes requested by per diems in exchange for accepting the new pay rates. Key among these is travel-time pay, which is critical now that interpreters have the option to work from home or in person. The Trial Court administrator agreed to meet again in May 2023 for further discussions on travel-time compensation and other important issues highlighted by per diems in a poll.
In the process of fighting for better compensation, per diem court interpreters in Massachusetts found out that the state OLA has entered a request for the fiscal 2024 budget to hire 50 additional staff interpreters. Many court interpreters work on a per diem basis as they do not have the option to work full time, and approval of the request may mean the probable loss of their livelihoods. As a result, the issues of compensation and working conditions have now taken a backseat to the struggle for preventing the loss of employment for many of the over 100 per diem court interpreters trained and vetted by the Massachusetts OLA, a majority of whom are certified by the Commonwealth or the NCSC. The Commonwealth's district attorney offices and attorneys who work with the Committee for Public Counsel Services and other organizations draw from this pool of per diem court interpreters in their search for skilled and certified interpreters. If the state OLA's request goes through, these DA offices would likely be limited in their ability to work with LEP victims and defendants as required by state and federal laws. After a well-deserved win in their compensation, per diem court interpreters in Massachusetts now face a more daunting struggle than originally thought. Stay tuned!
---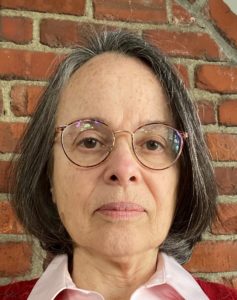 Montserrat Zuckerman is an Indiana and Massachusetts Spanish certified court interpreter with over twenty years of experience as an interpreter and translator in the legal and medical fields. She lives in Massachusetts where she works as a freelance translator and legal interpreter and has served for eight years as per diem court interpreter for the Massachusetts Office of Language Access. She advocates for better working conditions for per diem court interpreters who serve the Massachusetts courts and the Commonwealth's growing LEP communities. Contact Montserrat: mzuckerman51@gmail.com
Main photo take from "Whether 'rope pull' is appropriate" by user Levi Leon, at ENGLISH LANGUAGE & USAGE on StackExchange, under the CC BY-SA 3.0 license. Body image taken from "How India Inc. is approaching salary increments in 2021" by Anushree Sharma at people matters, under the CC BY-NC-SA 4.0 license.