10 Oct

Interpreting Is Not Always Improv

There is one aspect of all judiciary interpreters' certification exams that I find somewhat inconsistent with real-life practice. In real life, being able to anticipate and appropriately reformulate what judges and attorneys say is very closely linked to the repetitious nature of legal language. There is, in fact, something known as "boilerplate language" because it's a speech formula used by judges from which they rarely depart. The more we hear and become familiar with what English speakers say in court and how they say it, the better we can render it in the foreign language. As we repeat, we refine, we polish, and we come up with better and better solutions.

This may seem like a basic principle of our professional practice to everyone reading this, but to be honest, I was not fully conscious of the link between repetitive speech patterns and ease of delivery until I ended up interpreting in a completely unfamiliar court. The script changed, the way the judges and attorneys used legal language changed, and it was so difficult to anticipate where they were going as I tried to follow their trains of thought and speech patterns that I felt like a rookie all over again. Then, as I kept thinking about it—because that's how I learn to do better next time—I came to realize how interpreting students must feel as they are learning to master the simultaneous technique for court while also learning to navigate the particular traits of legal language.

Testing an interpreter's simultaneous skills having had no prior exposure to the particular discourse does not seem to me to be the best approach for a credentialing exam. But for the sake of full disclosure, I admit I am not a psychometrician or test designer or anything of the sort. I am an interpreter who is always trying to do better, even after forty-some years in this field. I do know that a lot of the work we do in the simultaneous mode is scripted, in a sense. There are bench books that provide judges with outlines for the various hearings they preside. There are textbooks that provide attorneys with guidance on the best way to argue a motion or to conduct a direct or cross-examination. It is certainly not all spontaneous discourse, and testing an interpreter's ability to improvise seems a bit out of step with real-life interpreting scenarios.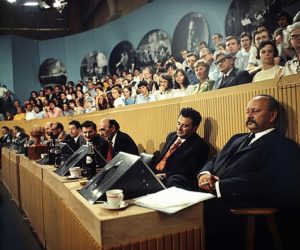 Of course, professionals should know how to do both, follow the script or improvise as needed. It's like playing a musical instrument: you need to know the scales and read sheet music, but you also need to know how to follow or lead improvisational harmonies. Now, even if you were able to do both, I wonder if, when testing a certification candidate, requiring an improvised simultaneous rendition is the best way to measure a candidate's performance level. After all, a certification exam is an instrument designed to evaluate the minimum knowledge and skills an interpreter should have in order to perform competently in a courtroom. And that performance is certainly going to improve with exposure to more and more proceedings, more and more boilerplate language. Yes, improv will always be a necessary skill for the consecutive mode, when you never know for sure what someone's answer will be to an open question. But if it is good practice to memorize repetitive courtroom discourse, is it so far fetched to consider a simultaneous portion of a certification exam that is already familiar to the candidate?
Now, this is just me thinking about all the different threads woven into the fabric of our very complex profession. I am not a test designer, but I know a good interpreter when I hear one. So, speaking of test design, why is no one paying attention to the pragmatics of discourse in the consecutive mode? Why do we still have interpreters on the witness stand that sound like robots? A criterion-referenced test is all about the scoring units, but scoring units in and of themselves do not tell the whole story. We need intonation, we need the proper tone—sarcasm, disbelief, hostility, etc.—we need pacing, which a timed test does not allow for because the candidate is worried about running out of time. These are all elements of discourse that have an impact on meaning and accuracy. Sometimes we may even have implicit information that needs to be made explicit or explicit information that may be conveyed implicitly. In other words, are scoring units allowing candidates to present a complete picture of their skills and knowledge? Has there not been any research on testing interpreters after 1978 that can give us a better instrument? (Rhetorical question. Of course there has been!)
And one last word about the certification exam. Potential examiners get together and decide what will and will not be acceptable. Most of, if not all, those examiners are seasoned interpreters. When deciding what to accept and what not to accept, they would do well to remember what it was like when they were taking their first steps in this profession. To the test examiners: please don't expect testing candidates to perform at the same level you perform today, after years and years of experience. Remember that practice is going to polish those candidates' skills and expand their knowledge. Someday, they will be you.
---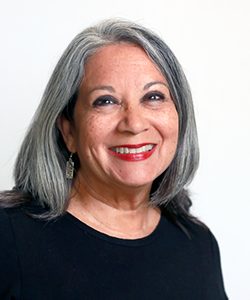 Janis Palma has been a federally certified English<>Spanish judiciary interpreter since 1981. Her experience includes conference work in the private sector and seminar interpreting for the U.S. State Department. She has been a consultant for various higher education institutions, professional associations, and government agencies on judiciary interpreting and translating issues. She worked as an independent contractor for over twenty years in federal, state, and immigration courts around the U.S. before taking a full-time job. Janis joined the U.S. District Courts in Puerto Rico as a staff interpreter in April 2002 and retired in 2017. She now lives in San Antonio, Texas, embracing the joys of being a grandmother. She also enjoys volunteering for her professional associations, has been on the SSTI and TAJIT Boards, and is currently the past Chair of the NAJIT Board of Directors. Contact: palmajanis88@gmail.com
Main photo (cropped) "Hôtel judiciaire (Neuchâtel)" by Yannick Bammert, from Wikimedia Commons, under CC BY 2.0. Body photo"Ki mit tud? 1972 Zsűri színes 1" from Szalay Zoltán, in the Wikimedia Commons, under CC BY-SA 3.0.