08 Jan

Finding a Home at NAJIT

Before becoming a staff interpreter in 2015, I freelanced for more than seven years. During that time, I exchanged information with every single interpreter I crossed paths with during assignments or in class (once I found interpreting courses). I was desperately searching for a sense of belonging, a sense of community, and a much-needed home.

I had always had great relationships with my coworkers wherever I worked. I was the organizer of birthday celebrations, holiday, summer, and social gatherings. As a freelancer, I missed that sense of camaraderie that I had always enjoyed.
I am not a "Freak of Nature"!
In 2011, through a series of programs, professors, and friends, I found my way to NAJIT's doorstep. Through my relationship with my new NAJIT colleagues, I realized that I was not a "freak of nature" (as my son Kyle used to say in his teens) or a "weirdo" (favored by my son Gus). I was normal! Interpreters and translators are simply a different breed of professional. We have our own way. We think, breathe, and pray language. We analyze words in detail, savoring them, combining them, and trying them in different contexts. We fall in love with them as our respect for words grows in the process. NAJIT offered me a newfound "Home Sweet Home," made up of like-minded individuals.
At my first NAJIT conference in Las Vegas in the summer of 2014, I finally met colleagues as passionate as myself about the profession. Through my interactions with them and as our friendships grew, I learned to recognize these kindred spirits. As other subjects crept in as these friendships solidified, we talked a great deal about the profession, our colleagues, and presenters we had heard of. We met to practice and study, and we sent each other job assignments, resources, links, and recommendations. We connected on NAJIT's Facebook and Linked-In pages. We grew together.
Finding a community at the NAJIT Annual Conference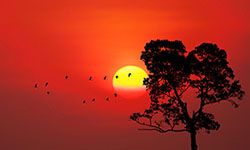 A couple years after being introduced to NAJIT, I started participating in the organization of NAJIT's annual conferences. I worked on the conferences from 2015-2019 and am currently working on the 2021 conference. This is the fourth time I have chaired the Conference Committee.
Our annual conference offers the highest quality presentations and workshops and the most sought-after presenters. We make sure there is something for everyone, whether they are just beginning in the profession or well-established and experienced. We also have plenty of language-neutral content and we make sure we offer enough CEUs (continuing education credits) to meet most certification requirements. We bring together high-quality exhibitors and sponsors at our event, offering attendees the most relevant resources, tools, programs, technology, and information available in the profession. We create spaces where networking and dialogue lead to professional development, and we also make sure there are plenty of opportunities for personal interaction during the different events, outings, and gatherings held during the conference.
We want every annual conference to be the best yet, so we listen to our members' feedback, taking note of the presentation and workshop choices they make. We share participant comments with our presenters to make sure the experience helps them grow as well.
With the support of several boards and great Conference Committee colleagues, I am proud to have played a role in organizing the three best-attended annual conferences in NAJIT's history. This post is my way of paying homage to all the NAJIT members that have made this possible through their participation, dedication, and support of our association and the professions in general.
The NAJIT Annual Conference is an event unique in its field as NAJIT is the largest judiciary interpreter and translator association worldwide. That is a great distinction. I hope this post gives you a sense of what NAJIT and its annual conference are all about. Whether you are a member or just interested in discovering what our organization can offer you, please join us at the 2021 Annual Conference. I am confident that you will be hooked and, if not already a member, you will become NAJIT's next new member and fan.
If it was important for me to find a place to grow my professional and personal relationships about a decade ago, I believe that with the forced isolation imposed on us for health reasons by the pandemic, this search for professional companionship and community is more relevant than ever. Over the years I have attended many conferences of different associations in the US as well as Europe, and although I have learned and met people at each of them, nothing compares to the welcoming and genuinely professional atmosphere that NAJIT offers its members.
I invite you and all your colleagues and friends in the T&I professions to stop searching and join NAJIT. To use the words from a movie I watched years ago (Fools Rush In), a bit modified: "NAJIT is everything I never knew I've always wanted".
In the comments section below, please share your own journey home to NAJIT and its Annual Conference!
---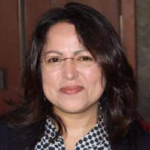 Hilda Zavala is a state certified/approved Spanish court interpreter and translator with more than thirteen years of experience in legal, medical, corporate, and non-profit settings in New York, New Jersey, Illinois, and Wisconsin. She is a board member, treasurer, and Conference Committee chair of the National Association of Judiciary Interpreters and Translators as well as former president of the New York Circle of Translators. She is an active and voting member of NAJIT, ATA, the NYCT and other professional groups. Hilda has two certificates of Legal Interpreting: Spanish/English, the latest one from NYU. Hilda has been a Staff Interpreter at Essex County Superior Court in New Jersey for over 5 years. Born in Chicago, Hilda lived for 20 years in Mexico and loves traveling. She continuously looks for opportunities to promote and advance the interpreting profession.
Contact: hzavala@najit.org