10 Jul

Even When Stakes Are High, Cost Matters

This piece was first published in 2018.
---
Not too long ago, I found myself at an arbitration in which one of the parties, John Doe, was attending by WhatsApp from across the globe. That was a first for me. I have already used Google Hangouts, Skype, and straight phone calls, and each has its own set of drawbacks during proceedings. The potential cost of the call was an important factor in determining the platform to be used.
John's lawyer and attorney-at-law were in the room. However, work commitments prevented John from being present and a long, drawn-out arbitration would be very costly via ordinary cell phone or landline. To make matters more complicated, there was no reliable connection for Skype use where John worked, and where he would be joining us from at the beginning of negotiations, hence WhatsApp was the chosen application.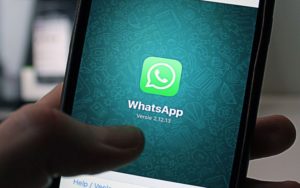 Simultaneous or Consecutive?
I was wondering about how the consecutive was going to take place when the arbitrator solved it for me. He simply started to introduce himself and, since we did not have a directional mike and John's attorney-at-law was right next to me, I simply picked up the phone and started talking into it so the two of them could hear me. All done in simultaneous, no time for taking notes.
In the beginning, the parties first introduced themselves before speaking, which made it easy for John to follow. Afterward, they just started taking turns, arguing their points and I had to identify the speakers, to help John.
The phone was set on speaker mode, so John could interfere whenever he wanted – and he did so many times. When he spoke, however, it was easier for me to go into consecutive because his voice was not being fed directly into my ears. The consecutive also allowed me to clarify his utterances to make sure I got exactly what he wanted to say. Each question from me to him was prefaced with "The interpreter needs to clarify a point," the point was explained in English to those in the room, then I'd ask John my question, first in English, then in the target, repeat his answer to the room, in English, then we would proceed.
I also favored the consecutive when John's attorney-at-law spoke: it was easier for those in the room to understand me better. At those moments, I would place the phone closer to him so it could better pick up his voice, for John's benefit.
The game of chicken explained
Those who have worked on arbitrations know how they go. It is a yo-yo competition and the arbitrator is it. There is a whole lot of waiting time after the parties explain their positions and what outcomes they each expect. The arbitrator speaks to each of the parties in separate rooms trying to close the gap between their wants. He explained it in a very simplistic way, "It's a game of chicken. Whoever has the most to lose will bail first."
Our game lasted nine hours and, in the end, everyone was happy with the result. The arbitrator had one more notch on his pen. WhatsApp proved to be reliable, flexible and affordable. And John went to sleep at around two in the morning, his time. But he slept happier than when the call started – a long, drawn-out issue was resolved, and there was no high-cost phone call bill to worry about.
---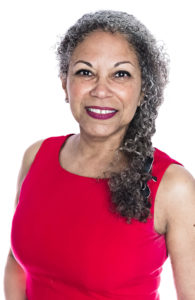 By Gio Lester ©2018 – Brazilian-born Giovanna "Gio" Lester, Co-Chair of NAJIT's PR Committee, started her career in translation and interpreting in 1980. Gio is very active in her profession and in the associations she is affiliated with. In 2009, she co-founded the Florida ATA Chapter (ATIF), served as its first elected president (2011-2012), and later as president of its interim board. As an international conference interpreter, Gio has been the voice of government heads and officials, scientists, researchers, doctors, hairdressers, teachers, engineers, investors and more. Gio has been a contributor to The NAJIT Observer since its inception in 2011, and its Editor since 2016. In 2017 she was appointed Chair of the Miami Dade College Translation and Interpretation Advisory Committee, which she had been a member of since 2014. In 2018, Gio was elected to the Executive Committee of the Brazilian Association of Translators and Interpreters,  Abrates, as its General Secretary. You can follow her on Twitter (@cariobana) and she can also be reached at gio@giolester.com.   
Click here to read other posts by Gio.