01 Aug

The ATA Certification Exam

You may have heard of the ATA (American Translators Association) Certification Exam. It has been around for a long time, and it is recognized as a legitimate credential; passing it demonstrates that one is a competent translator in that pair of languages. In fact, for those who lack official certification for court interpreting, in many cases courts and other agencies recognize the ATA certification as qualifying an interpreter for court interpreting.

You can choose from thirty-two language combinations in which to be certified; Korean to English and English to Korean were just added this year. (Please visit www.atanet.org/certification/guide-to-ata-certification to check if your language pair has an exam.) For a long time, those seeking certification had to go to an examination site on a specific day to take the exam, but this year, finally, an on-demand exam now is available, which you can complete at home using your computer at a time that is convenient for you. You must take the exam within a month after you register for it. (On-site exams are still offered, and you can do a handwritten exam on site if you prefer.)

Currently, the exam is offered only to ATA members, so taking it can be rather costly (membership fee: $205/year + $525 for taking the exam). But the benefits are great once you get certified, and you can certainly expect a very good return on your investment. But don't give up the idea of taking the test yet, just because you're not ready to commit this amount of money. You can take a practice test whether you are a member or not and see how you might perform on the actual exam. I recommend taking a practice test first and going over the results, and if you feel you have a good chance at passing the real exam, you can then become an ATA member and take it.

This translation exam evaluates whether your translation is at a professional level, and it is not easy. The current average pass rate across all language pairs offered is less than 20%. This is another reason for taking a practice test first. A practice test will have you translate a passage that was used on a real exam in the past, to give you an exact idea of what the exam requires. And the practice test is graded by a grader and returned to you, unlike the actual exam. This will tell you what kind of errors are marked and how many points are deducted for each error.

You can obtain a practice test by visiting ATA's website and filling out a Practice Test Request Form to be submitted online (www.atanet.org/certification/practice-test). Each language pair has up to three practice tests, and you can order multiple tests. It costs $80/passage for ATA members and $120 for non-members. Try to take the practice test in an environment that resembles as closely as possible that of the actual exam, and allow about one hour per passage.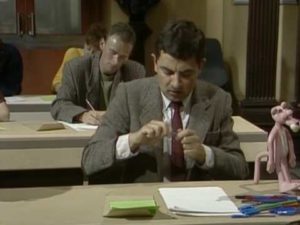 The exam is a three-hour, open-book, proctored exam in a specific language pair. All printed resources are permitted. Internet is available, but no forums, machine-translation sites, or e-mail are allowed. Candidates select two 225-275-word passages out of three; the passages are on general topics. On-site exams have one proctor for every five candidates. You will use WordPad on PC or TextEdit on Mac (spell/grammar check functions disabled) to complete the translations, and you will save your work on the USB drive that you are provided with at the exam. For the online exam, you will receive directions on how to access it.
No smartphones or tablets are allowed at on-site exams, and a smartphone is used as a back-view camera for the online exam. Unlike practice tests, the exam you have taken will not be returned to you, and you will receive only the final result (Pass or Fail). It is a point-deduction system, and a passage with a final score of 18 or higher is marked as failed. Exams are graded by two graders, and those that receive a passing grade on both passages from both graders pass the exam. If one grader gives a pass but the other does not, the exam is evaluated by a third grader.
Each passage comes with "Translation Instructions" at the top. This provides the context of the translation assignment and indicates the source, purpose, audience, and medium of the translation, and sometimes includes 'giveaways' (for example, telling the candidate to translate a specific term in a specific way), so be sure to read the instructions carefully.
The skills tested in the exam are: 1) source-language comprehension; 2) target-language proficiency; 3) transfer skills; and 4) adherence to Translation Instructions. Errors are assessed on scales of 1, 2, 4, 8, or 16 points, depending on the severity of the error in the given context. Errors are all defined, and graders have standardized tools to mark errors and assess particular aspects of the translation.
If you are interested in learning more about the ATA Certification Exam, please visit www.atanet.org/certification for all the information you'll need. If you still have questions, you can contact me at izumi.suzuki@suzukimyers.com.
---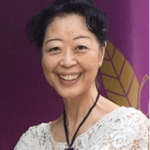 Izumi Suzuki is a certified court interpreter in Japanese and a certified translator from English to Japanese and from Japanese to English. She has also been a grader for the English to Japanese translation exam for over thirty years. Izumi is a member of the ATA Certification Committee.

Main photo from the website of John Holland Translations, under CC BY-NC-SA 4.0. Body photo from Fin del examen by profesorluisduran at Geografía e Historia en la educación permanente, under CC BY-NC-SA 4.0. Photo of author taken from Linguist in the Spotlight: An Interview with Izumi Suzuki at The Savvy Newcomer.