21 Mar

On the Topic of Monotasking

This post is on the topic of monotasking. That's right, you read it correctly. Monotasking. What's that, you ask? Well, it's the opposite of multitasking. In other words, instead of doing a ton of things at once, you do one. Thing. At. A. Time.

I first learned about this concept in graduate school. You'd think that I would have run into it sooner, but my entire life all I'd heard of was multitasking: the more you can do at the same time, the better. Once I learned about monotasking, though, I was hooked.

People take pride in their ability to multitask. Well, I challenge you to take pride in the opposite. Take pride in doing one thing at a time, really, really well.

This topic came up a bit in my last blog, When Your Brain Splits in Two. There I discussed how, in the most practical sense, you can't actually do multiple things at the same time. You can merely do one thing after another, very, very quickly. Now, this is vital if we are to succeed in the act of interpreting. On the job, we have to be able to multitask in the back-and-forth-from-one-task-to-another nature of the word.

But what about in our day-to-day lives? What about when we are setting about trying to accomplish something? Does it really make sense for us to have twenty different projects we are trying to get done at the same time?

No. That's the quick answer. If you have a goal, such as trying to improve your interpreting technique, it makes sense for you to focus on that one goal. Likewise, if you're using practice materials, it makes infinitely more sense to focus on one exercise until you have mastered it, instead of spreading yourself thin by performing every single lab you can get your hands on.

I've seen what happens when people bite off more than they can chew. Heck, I've experienced it personally. Many of us spread ourselves far too thin, and then we cave to frustration and disappointment when we're simply not able to do what is needed in order to improve. I've felt this disappointment myself. It's why the whole concept of monotasking resonated with me.

The hard truth is that monotasking is actually way more difficult than it sounds. We are not used to doing one thing at a time. We drive while texting, despite the deadly warnings flung our way by highway-patrol signs. We walk with headphones on, we are distracted ten times during the course of one conversation, and God forbid the moment arrive when we are stuck out in public and can't reach for our cell phone to distract us.

The thing is, we are bombarded by activity and by other peoples' priorities 24-7. So, in order to reach the obsession level we need to make our goals a reality, we have to take control over what influences us on a daily basis.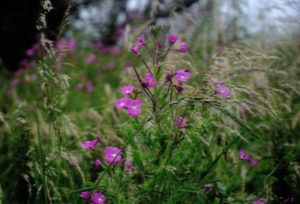 Here are some tips I've learned along the way:
WE control our notifications. Viber, Messenger, WhatsApp, e-mail, Skype, Zoom, Amazon… You get to decide who notifies you and when. Personally, I check my e-mail on my own terms, when I have the headspace to do so. I'm not an ER physician, and I don't need to find out about a work emergency at 11 p.m. before I go to sleep.
JUST SAY "NO." This world will fill us with projects up to our eyeballs and leave us with a constant feeling of never enough-ness. We will feel guilty for what we can't do when we spread ourselves too thin. We will feel disappointed when we can't achieve our goals because we have five hundred of them. Prioritizing and being able to say "no" is an art form. Start practicing.
FIND OUR OWN RHYTHMS: Once we've been able to whittle down our thousands of commitments, we can check in with body and mind to create the headspace necessary to accomplish the things that are priorities. Maybe that means working transition time into the day, so we aren't frantically running from one thing to another. Or maybe it means scheduling some calm-down time before studying, so that we don't succumb to anxiety. In other words, let's create an environment conducive to success in body, mind, and spirit.
Monotasking is about prioritizing. It's about making room for our dreams and allowing ourselves the space and the energy to make them come true. It is harder than it seems, but we can all benefit from trying. Good luck!
---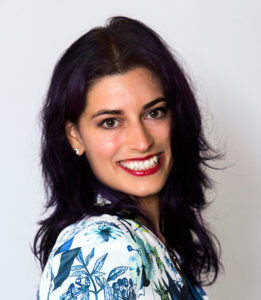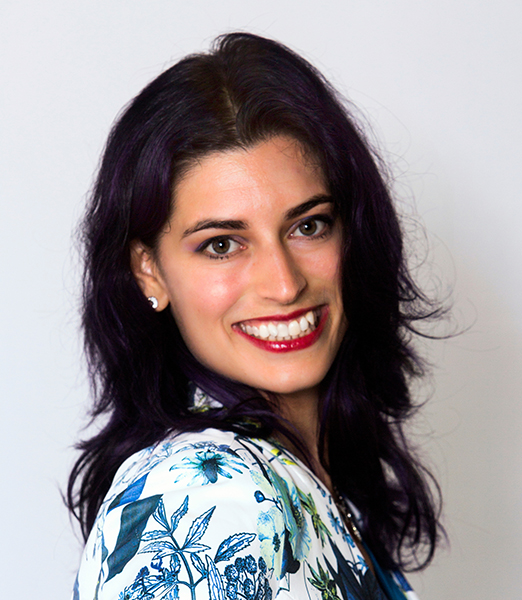 Athena Matilsky fell in love with languages the year she turned sixteen. She majored in Spanish interpreting/translation at Rutgers University and also studied French. After graduation, she taught elementary school in Honduras and then returned home to begin freelancing as a medical and court interpreter. She later became a staff interpreter for the NJ judiciary. She has gone on to earn certifications as a healthcare interpreter and a federal court interpreter for Spanish and as a court interpreter for French. Most recently, she received her Master's Degree in Conference Interpreting from Glendon at York University. She currently works as an interpreter and teacher, training students to acquire the skills necessary to pass state and federal interpreting exams. When she is not writing or interpreting, you may find her practicing acroyoga or studying French. Website: www.athenaskyinterpreting.com
Main photo "Stay on Target" by Stuart Herbert from flickr. Body photo "How Blessed are the Pure of Heart" by Clive Varley from flickr.