30 Jul

Does the jack of all trades still get the short end of the stick?

"Welcome to one of the world's most beautiful professions." That's a variation on a book title I heard during my second year of translation studies, in the fall semester of 2015. The book title was Profession: Traducteur by Georges Bastin and Monique C. Cormier, and the student who had it autographed by one of the authors showed us the handwritten words inside the front cover: Bienvenue à la plus belle profession du monde – "Welcome to the world's loveliest profession." While I can't say it is the world's loveliest – I don't have personal experience in every profession – I can agree the language professions must be right up there!

My wife (a native of Indiana) was the one who brought me here stateside, and I am so grateful to be here in this great country. I took university-level training in my native Canada in both translation and interpretation, starting in 2014, and I worked on the Toronto market before crossing the border here into Michigan at the pandemic's outset. Like most everyone, I then went through a few dry months professional-wise, thumb twiddling and soul searching, until things picked back up, in my case in September. I also grew increasingly drawn to the courtroom environment, which led me to get back in touch with a former trainer from interpretation school, Gladys Matthews.

Why such a glowing appraisal of the language profession? Translators and interpreters have a superficial knowledge of almost any topic, and unless they have extensive experience in another profession, deep knowledge of only one: language. This reality was difficult for me to accept initially. I wanted to be an expert in literally every topic I was called upon to translate or interpret. If language is the vehicle, I didn't want merely to be the car mechanic; I also wanted to know everything about the driver's route, about the countryside and cities the route was to take us through, about every single passenger, their background, their agenda, their hopes and dreams. I read mountains of literature on an enormous variety of topics (funny because I've forgotten half of it now). This helped me do a pretty decent job, evidently, but I also learned in the process that the day has only twenty-four hours, and that even the hardiest among us will quickly run out of steam if they use the majority of those twenty-four hours for translating or interpreting. If time is limited, that means aim for the best with what little time you have. While translators and interpreters often have to navigate a complex environment of tight deadlines and downward price pressures – something that ought to be resisted, if we believe words matter – quality should not be sacrificed for the sake of quantity. But I digress, and we've all heard these kinds of (justified) complaints in our community ad nauseam.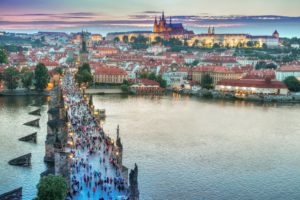 The model individual who knows a little about everything and is expert in only one or two is a dying breed in our society, where specialization is always more specialized. We've all heard of the stereotypical professional who is an absolute genius in such-and-such and knows next to nothing about what happens outside of that realm. Therein perhaps lies the beauty of the language profession, whose members must continually be interested in every aspect of the world around them. A challenge, to be sure – that level of focus can be fatiguing – but a rewarding panorama for the mind.
The courtroom, conversely, with its structured legalese, has its own language that does not change as quickly as the latest fads do in other areas. A degree of specialization is helpful and even recommended to language professionals after they've learned the ropes of language transfer and have grown reasonably comfortable with it. And yet here, too, as with every interpretation assignment, human speech is not scripted, and so the need to be constantly attentive does not go away. Hence one reason for my attraction to that environment, and by extension, to NAJIT.
The courtroom is also a way to help people. We don't need to go over that, either. The courtroom interpreter helps the defendant understand what he or she is up against, and understanding is half the battle won for that person – even if they have to end up behind bars, at least they'll know why. I imagine many of you, for whom the courtroom is a mainstay in your capacity as language professionals, take comfort in these truths.
I look forward to crossing paths with you and, perhaps, even working with you in the future.
---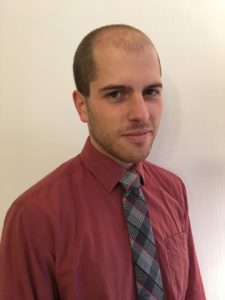 Jules Lapprand is the current editor of The NAJIT Observer. He grew up in Victoria, British Columbia, and spent a significant part of his adult life in Montreal, Quebec. He completed a translation certificate from Spanish into English at McGill University (Montreal) in 2016 and a Master's in Conference Interpreting at York University (Toronto) in 2019. He has worked as a freelance translator and interpreter since 2018. Outside of work, he enjoys literature and music, martial arts, and road trips. He lives in central Michigan with his family. E-mail Jules at TNO_editor@najit.org.
Main photo by Andrea Piacquadio from Pexels. Body photo by JÉSHOOTS from Pexels