26 Mar

Diversification: Are You In?

Last year, I had the honor of participating in the Multilingual Magazine 2020 Summer Series with Jost Zetzsche (author of Translators' Tool Box), Karen Tkaczyk, and Mila Golovine. We were discussing diversification, with the goal to explore what we had already done and what else could be done to diversify our portfolio of services for survival.

The pandemic created an unusual situation. All of a sudden, customers were no longer available. Our livelihoods were in trouble. But we love what we do, so it became a matter of survival of the fittest—in this case, those better-adapted technologically to our new reality.  We were all concerned with surviving the new situation, looking at the tools we already had and trying to readapt them, not only to overcome present difficulties but to prepare ourselves for an unknown reality.

My colleagues on the panel and I were at different stages in our quest for diversification. One of them was not even aware that she had already diversified her portfolio of services. And that isn't a hard thing to happen because we are still doing what we love in the work environment that we love, so it becomes hard to see it as something new that we are offering.

And that is the beauty of it: we do not have to steer away from our comfort zone—at least not too far away. Translators can add revising, proofing, and editing to their portfolios. Subtitling is also an option. Interpreters can become narrators or, with today's technology, voice-over talents. The options are many, which makes choosing one a bit difficult.
Explore your possibilities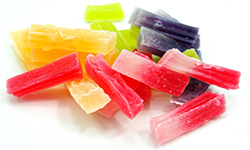 Are you interested in diversifying your portfolio? Then I suggest two exercises for you. First, get to know your clients better. Visit their websites. Listen to their podcasts. Read their blogs and find out what else they offer and what other pain points they have that you are not aware of. Second, take a good look at all the things you love to do and see how they can fit your client's activities and needs.
What do I mean? Perhaps your client used to hire you for interpretation services and is no longer offering those services but is still focused on the international market and has published corporate videos. Check if the videos have subtitles or they may be improved by voice-overs. If you do not know how to do a certain task, go learn it.
I suggest you take advantage of the various continuing professional development (CPD) courses available. Many of them are free and most are affordable. Another option is to take advantage of Massive Open Online Courses (MOOCs). These open online courses cover a wide range of subjects and some even offer certificates at the college level. Should you choose to take a course, you will be increasing your value to your clients, working on your self-worth, honing existing talents and developing new ones that might assist you in acquiring new clients.
Courses such as Public Speaking, Active Listening, Strategic Thinking, Social Media Management, even Typography will expand your perception and add value to your business experience—they have impacted my performance as an entrepreneur and as a contractor.
Diversification may be a long boring word, but it is also a door that is opening to allow you to glimpse your future. Only you can decide whether to go through it or not.
---
Brazilian-born Giovanna (Gio) Lester has worked in the T&I fields since 1980. She is a co-founder of ATA's Florida Chapter, Association of Translators and Interpreters of Florida (ATIF), which she has served as its first elected president, director and interim board president (2015). As a writer, Gio has contributed to various T&I publications both in print and online. As an international conference interpreter, Gio has been the voice of government heads and officials, scientists, researchers, doctors, hairdressers, teachers, engineers, investors and more. She loves to teach and share her experience. She frequently gives presentations in the US and abroad about translation and interpreting. Currently, she is the president of the Brazilian Association of Translators and Interpreters, Abrates. You can find her on Twitter @cariobana.
Read other posts by Gio Lester.