04 Sep

Taking on the Role of TNO Editor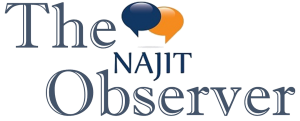 It is with a great deal of excitement and anticipation that I let you know that I have the honor of serving as the new editor of the NAJIT Observer. It is a role I take on in the hope that I can build on the success TNO has experienced under Giovanna (Gio) Lester´s leadership. Gio's stewardship of TNO over the past five years has been truly remarkable. The high-quality content provided by Gio and a team of dedicated contributors, including Athena Matilsky and Janis Palma, has attracted over 5,000 subscribers, including many NAJIT members. TNO readers have come to expect a post every Friday, almost without fail. In addition to the timely weekly posts, TNO has a collection of past posts on topics relevant to interpreters, translators, language professionals, and students. A quick look at the categories listed on the right-hand side of the blog attests to the diversity of the topics covered.
I truly have big shoes to fill!
Allow me to introduce myself briefly.  I am a native of Costa Rica but have lived most of my adult life in Canada and the United States. My husband and I just relocated to Phoenix after spending over three years in Quebec City. I joined NAJIT at the 2004 Annual Conference in Denver, and since then have attended all but one annual conference. I have served on the advocacy, membership, and education committees and on the NAJIT Board as director, treasurer, and chairperson in 2017-2018. So, I have been around NAJIT for a while, and serving as TNO editor this time feels like being back home. I am delighted.
Plans for the future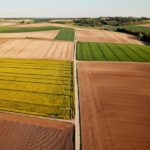 My intention is both to keep up the momentum and take TNO forward into these unprecedented and uncertain times in which we live. However, to lay out a plan for the future of TNO, I would like to take some time to "learn the ropes" and, above all, to listen to you, the readers. Please share any and all ideas you have with me.
NAJIT's annual call for volunteers has recently gone out, and I encourage you to volunteer by writing something for TNO. For those who may shy away from contributing a post because they think it is time-consuming or requires specific writing skills, I'd like to assure you it is not and does not. You may also think you have nothing special to offer, but TNO's posts are often based on personal experiences in the performance of our profession. All it takes is to put it in writing.
We ask posts to be no more than 1,000 words in length. Since the post is your story, TNO does not require a specific style; only that the piece be short and clear. We will proofread the post and, if necessary, offer suggestions and send the post back for your approval. The piece will be your own regardless. When I say "we," I am referring to me and the regular authors, including Athena and Janis, who are part of the blog committee.
September schedule
The blog will continue featuring weekly posts, but September being a month of transition, the schedule will be slightly different. This week, instead of Athena's regular post, you have my introduction. Next week, you will receive a new post by Athena (The Couch will be on hiatus for now but will come back as soon as next month). On September 18, the post will be a new piece by Sandro Tomasi and on September 25th, we will have a new post from Janis Palma.
I am thankful to all those who have contributed posts and provided ideas and support to TNO. They are too numerous to list. I have already heard about at least one other NAJIT member who is willing to be a regular author and will reach out to her within the next few days. I am also grateful that Gio is willing to assist during the learning curve that lies ahead of me and has also offered to contribute ideas for the Couch.
Again, I trust you will think of TNO when volunteering for the various committees. Your contributions will make the blog, and our profession, stronger.  Also, please share posts you like on Facebook, Twitter, and other social media apps and platforms. Please send me your suggestions for this new stage of TNO and ask question for The Couch. I am listening!
---
Feature Photo by Bianca Gonçalves from Pexels
---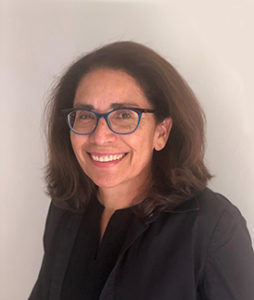 Gladys Matthews holds a degree in French from the Universidad de Costa Rica and a master's degree in terminology and translation and Ph.D. in linguistics with an emphasis in legal translation from Université Laval in Canada. A certified court interpreter and experienced instructor, Gladys taught two court interpreting courses she developed for the Master of Conference Interpreting program of Glendon College of York University, Toronto (one language-neutral course for the entire cohort and the other for the English-French track). She also served as director and faculty member in interpreting programs in several colleges and universities in Canada and the United States, and most recently has been a guest lecturer in her native Costa Rica. Gladys currently splits her time between writing and lecturing. Email Gladys at TNO_Editor@najit.org.