04 Dec

How Rituals and Traditions Make Us Who We Are

"We are what we practice" –said Dr. Shauna's Shapiro in her famous TEDx talk. Whether we realize it or not, we result from what we choose to do every day, our belief system, the cultural roots we inherit from our ancestors, and customs we adopt when we join new relationships, professions, and communities. Some of these practices are rituals and traditions that play a vital role in our personal and professional lives, and consequently, they create who we are and who we are yet to become.

Rituals are simple things we often repeat, like brewing coffee in the morning, taking a walk during the lunch break, or brushing our teeth every night. These rituals become part of our lifestyle until we choose to change them. Sometimes we adjust them according to our circumstances, desires, and sought-after outcomes. Every day we have a chance to add, remove, tweak, and experiment with what we do and how our actions affect how we want to feel and who we choose to be.

Although like rituals, traditions are not as quick to establish or change – they are often part of our inheritance. Traditions have a way of touching our hearts and souls, making us feel a certain way. We remember the feeling even if we temporarily suspend the tradition or choose to adopt a new one. We look for the feelings that connect us with our family home, our comfort zone, and a sense of security during uncertain times. Many traditions (especially during holidays) wake up our senses and stir our emotions. We don't even need to have the traditional Thanksgiving dinner in front of us to see it, smell it, and taste it. We get frightened just by thinking about a Halloween monster's sound and feel cheerful when we hear Christmas carols.

Rituals and traditions don't exist only in our personal circumstances; they are present and active in our professional lives. They create a specific culture, a sense of belonging, and a deeper connection within a group of professionals. Our courts and the legal system are full of rituals and traditions, even though we often think of them as rules and procedures.  Rising from the chair upon the sound of a gavel and remaining standing until the judge sits at the bench is one of the rituals we know and encounter in every courtroom. Traditionally, the judge wears a robe during the court proceedings even though there is no requirement for them to do so. The court officers, attorneys, and interpreters are usually dressed in formal outfits to honor the court environment and distinguish themselves from their clients. Court tradition is designed to convey a message of seriousness, formality, dignity, and structure.
Traditions in the court system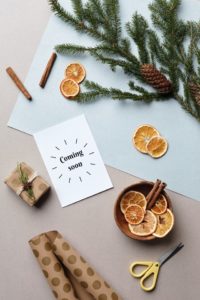 American court tradition goes back at least to the 18th century, and much of it is still strong in our court system. But I believe the adjustments we've had to make during the Covid-19 pandemic will have a significant impact on our personal and professional lives and our rituals and traditions. The formality of the court system might lighten up while the pandemic restrictions continue and force us to use virtual platforms to conduct legal proceedings. Interpreting and translating have been evolving over the last several years. The current situation creates an opportunity for our profession to establish a new set of rituals and traditions as we move forward and continue to be recognized as a valuable and indispensable part of the court system able to work and serve under any circumstances. So far, we proved we can do it, and we can do it quite well.
The cultural diversity we witness and embrace as a community is one of the best things about being an interpreter or a translator. We come from different backgrounds and traditions and we use this experience to learn from each other, keep our languages alive, and always convey a message that is "true and to the best of our knowledge and belief."
I wish you and your loved ones a happy holiday season, full of old and new rituals and traditions that will fill your hearts with love, joy, and good memories.
---
Feature image by Sarah Trummer from Pexels, photo by Boris Pavlikovsky from Pexels.
---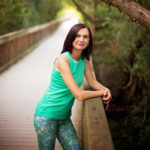 Urszula Bunting is a professional Legal and Medical Interpreter and Translator. She is a National Board Certified Health and Wellness Coach, a member of the American College of Lifestyle Medicine, Registered Yoga Teacher, and published author. Urszula is passionate about empowering people to take charge of their health and to transform life's difficulties into opportunities to grow. For more information, please visit www.ubwell4life.com.
Read other posts by Urszula Bunting.