17 Dec

Forty years in the courtroom and I still have questions

I am very passionate about being an interpreter and translator. Some of you may have noticed. I just turned sixty-seven years old and am still spending most of my waking hours volunteering for NAJIT. Since my very early days as a federally certified interpreter, thanks to pioneers like Dena Millman, I learned to "pay it forward," and thanks to professors like Dagoberto Orrantia, I realized that education was the only way to bring the profession to its true and highest potential. I stand on the shoulders of these NAJIT leaders.

For the past forty years, I have been teaching and preaching the virtues, best practices, and ethical boundaries of a profession I love: interpreting in legal settings and the related translation of legal texts as well as transcribing and translating audio recordings. I have been an avid and eager consumer of as much literature in the field as I could get my hands on. When I started in the profession, I was reading the early works of Guadalupe Valdés on bilingualism and code-switching and other works that few people remember today, like Carlos Astiz's research linking interpreters' qualifications to due process for non-English speaking criminal defendants.

In time, we had our own Fundamentals of Court Interpretation, by Dueñas Gonzalez et al – by the way, every profession should have a fundamentals textbook. I thought that was a great sign of our "coming of age," even though court interpreting was still lacking its own body of either theoretical or empirical research. What we had came mostly from European schools, which were focused on conference interpreting. Still, we benefitted from the work of pioneers like Moser-Mercer, which allowed us to advocate for team interpreting. Then, around the same time that Fundamentals came out, we got that first book based on research about interpreters in United States courts by Berk-Seligson, and truth be told, it did not paint a pretty picture. I remember thinking, when I read the book, "Well, those cannot possibly be federally certified interpreters!"

That was close to thirty years ago. By now I would have hoped to see more advanced degree programs for judiciary interpreters, and more published research. But we're not there yet, unfortunately. In fact, most practitioners are not keeping up with all the new developments in interpreting studies, like looking at the interpreting event from the sender's and the receiver's point of view, not just the sender's, while also taking into account cultural factors. Lucky for us, we have some pretty great people conducting research right here on the SSTI Board.

In fact, SSTI created its Research Collaborative, a wonderful project that matches practitioners with academics in the field, not only to bridge that gap but also to encourage and further new inquiries and explorations that can be both useful to practitioners and inspiring for other researchers outside the Collaborative. One of the almost magical things that happens with research is that you find things you were not expecting. When you start to do research, you think you're going in one direction, but whatever you read, or whichever method you use, takes you in a different and unexpected direction, so you end up making amazing discoveries. In my case—I was very fortunate to be selected to join the Research Collaborative—I found the transcripts for the Congressional hearings in 1975 for what later became the Court Interpreters Act.

It could also happen that you end up with even more questions than you had when you started. The questions that started to jump at me were: "Who set the performance standards for court interpreters in the U.S.?" "Who came up with the court interpreters' code of ethics?" "Why does it seem to be inconsistent with the legislative intent of the Court Interpreters Act?" "…or with the caselaw regarding non-English speakers' right to understand everything that happens in a proceeding against them?"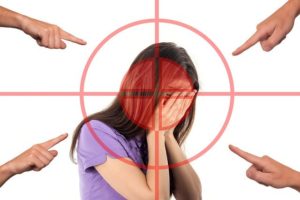 I found court decisions like United States v. Cirrincione,780 F.2d 620, 634 (7th Cir.1985), holding that due process requires that what is told to a defendant be comprehensible, and on the other hand, codes of ethics mandate that court interpreters "should express the style or register of speech, the ambiguities and nuances of the speaker, and the level of language that best conveys the original meaning of the source language, even if the LEP participant does not completely understands that level of language." [Emphasis mine.] That's from the Iowa Code of Professional Conduct for Court Interpreters and Translators, but it's implicit in every code of ethics for judiciary interpreters.
These and many other questions began to surface as I read the literature in the field of interpreting studies and wondered about our role, who defined it, on what basis, and if it is still a valid definition or if it is obsolete. The old conduit analogy, for example, has been debunked in the academic literature, but practitioners still bring it up. And I also asked myself, what good is it for LEP defendants to have an interpreter present during a legal proceeding if they still cannot understand? Is it "meaningful language access" to interpret "fully and accurately" whatever judges and lawyers say in their customary high register, regardless of whether the LEP defendants can or cannot understand? I know, there's always that argument about English speakers not understanding legal language, either. But are you accounting for the cultural, historical, and social differences that go hand in hand with the language differences?
Interpreters in legal settings are taught to look the other way, in a sense, and pay no attention to the intended listener of their renditions. All that matters is the speaker and whatever the source-language message may be. So the question must come up at some point: who is responsible for ensuring that LEPs are not exposed to "the Kafkaesque spectre of an incomprehensible ritual which may terminate in punishment"? (US v. Carrion, 1st Cir. 1973, 488 F.2d 12.) If judges and lawyers rely on interpreters to facilitate the LEP's understanding of proceedings, and interpreters in legal settings, on the other hand, are constrained by ethical injunctions to interpret exactly what is said by all parties, even if the LEP does not understand, how can those two things be compatible with language access laws and the LEP's Constitutional rights to due process? And how did that end up in an ethical mandate?
Forty years… and still so many questions.
---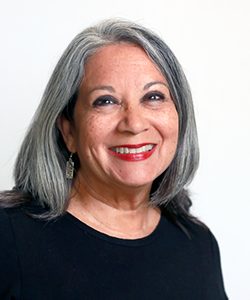 Janis Palma has been a federally certified English<>Spanish judiciary interpreter since 1981. Her experience includes conference work in the private sector and seminar interpreting for the U.S. State Department. She has been a consultant for various higher education institutions, professional associations, and government agencies on judiciary interpreting and translating issues. She worked as an independent contractor for over 20 years in federal, state and immigration courts around the U.S. before taking a full-time job. Janis joined the U.S. District Courts in Puerto Rico as a staff interpreter in April 2002 and retired in 2017. She now lives in San Antonio, Texas, embracing the joys of being a grandmother. She also enjoys volunteering for her professional associations, has been on the SSTI and TAJIT Boards, and is currently on the NAJIT Board of Directors. Contact: jpalma@najit.org
Main photo by Alan Levine from Pxhere. Body photo by Gerd Altmann from Pixabay.