19 Jun

Empowerment Through Self-Care

We often think of self-care as a way to nurture our bodies so that we can stay healthy and age well, but self-care is much more than that. It is a form of language to communicate with our bodies. We use self-care methods to convey that we want to live happy lives, maintain healthy bodies, and accept the responsibility for our wellbeing. And if we use this language consistently, our bodies will respond accordingly.
Practicing self-care is like investing in stocks and bonds
And we use the dividends when our resources are depleted. I can recall many times when I was grateful to have a well-established self-care routine to lean on when I wasn't sure how I would get through an illness, grief, life transitions, and most recently, the global-health crisis. During these times, my self-care routine has been much more than taking care of my body; it's a place that feels familiar, comfortable, and safe.
Most of us already have a self-care program
Brushing our teeth and taking showers every day, getting haircuts once a month, or seeing health-care providers for annual exams are examples of self-care. These essential activities might be enough when things are going well in our lives and when we are young and healthy. Still, that is not enough when our circumstances change or when we are pursuing personal or professional growth. It's never too late or too early to experiment and develop a healthy routine that will serve us for a lifetime.
Self-care is about creating "me" time
The most significant decision is to see ourselves as valuable as everything and everyone we fit into our schedule. It is knowing that we are worth several minutes each day, a few hours a week, or a whole day once in a while to create a healthy relationship with the most important person we see in the mirror and the person who we have to live with for the rest of our lives. Once we choose to treat ourselves with love and respect, the rest falls into place over time with the implementation of a few action steps.
Creating a plan and writing it down
Most of us already know what we want to accomplish. Perhaps we want to meditate, take a walk during a lunch break, make a smoothie in the morning, or take a bath on Sunday evening. Whatever we want to take up, we need to make write it down, pick one or two things at the start, and put them in our calendar along with other appointments and obligations that we have for the week, or the month.
Creating a new habit requires time and commitment. It takes a minimum of six weeks of regular practice to develop a habit that becomes a part of a healthy lifestyle. At some point in time, we might decide that some habits don't serve us anymore, but with the time and commitment we already established, it is easy to replace one healthy habit with another.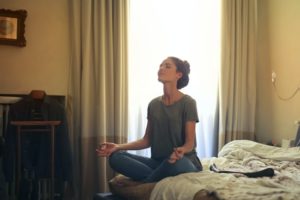 A healthy routine can consist of simple things such as drinking a glass of water first thing in the morning, five minutes of meditation at some time during the day, an afternoon tea break, or reading one chapter of our favorite book before going to sleep. Yes, it is that simple!
Forgiving but not forgetting
There are times that we have to change our routine due to unexpected circumstances, or we need a break to reflect and re-evaluate in order to return to the same routine or to make some changes. This is all good as long as we continue to write "me time" into our calendar and follow through when we are ready to continue with our self-care routine.
Finding an accountability buddy
Sometimes we get excited about a new idea, but when life gets in the way or if we don't notice benefits right away, our attention starts drifting away from our self-care plan. We might even give up the thought that we deserve to put ourselves first, and instead of feeling love and compassion, we start feeling disappointment and resentment. Sharing our plans with someone reminds us why we want to create a self-care regimen, and can bring us back on track much faster.
Recognizing our successes, even the smallest ones, has the power to motivate us to reach for bigger goals and to create more success. Celebrating is also an expression of self-love, which is why we want to create a healthy routine in the first place. Celebrating can be as simple as lighting a candle at dinner time, meeting with a friend, going out for lunch to a favorite restaurant, or getting a bottle of wine (or champagne) and share it with someone that we care about.
Creating a loving self-care practice is a life-long journey
Every journey has to start somewhere. Since you are reading this blog, you are already on your way. Please keep going! Close your eyes, take a deep breath and imagine the body that you want to love and nurture. Open your eyes, grab a piece of paper, and write down the healthy habit you want to create in the days to come. Check out your calendar and fit your self-care practice into your schedule as if you were trying to fit a meeting with the Queen of England. Have fun, take it easy, and celebrate "you"!
---
Feature photo by Nathan Cowley  and body photo by Andrea Piacquadio from Pexels
---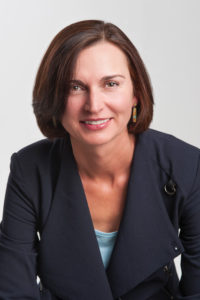 Urszula Bunting is a professional Legal and Medical Interpreter and Translator. She is a National Board Certified Health and Wellness Coach, a member of the American College of Lifestyle Medicine, Registered Yoga Teacher, and published author. Urszula is passionate about empowering people to take charge of their health and to transform life's difficulties into opportunities to grow. For more information, please visit www.ubwell4life.com.