08 Mar

Business As Usual

I had my first business at the age of twenty. It was a furniture store a block away from the main plaza in downtown Celaya, Mexico. Business has been in my blood since I was born. My father was an entrepreneur and we, the sisters, "worked" for him from the moment we could hold a hammer. Since he wanted us to learn the whole manufacturing process, we went to work with him on weekends and hammered nails into long rectangular sticks that would be used to hold a mirror to the armoire door. As such, we learned important lessons that resonate to this day. Here are some of them.

Dress for success: To begin, if you want to be treated as a professional, you need to act like one. You need to put away your sleeve-end frayed blazer, even it is still your favorite. Pair it with jeans and a casual blouse for after-work drinks, but for work, dress in the best suit you have. My childhood is full of memories of travel with my family, and I remember my parents always insisting on our dressing as we wanted to be treated. Everyone we knew and traveled with wore comfortable clothes for travel, especially on flights. We did not. We were always dressed to the nines. Although at first it did not make sense to travel so formally dressed, I did observe how we were treated differently. The lesson here is clear. During assignments, sometimes people ask if I am an attorney.  I have also seen other colleagues, and sometimes even attorneys, be asked if they are the patient or the defendant; in other words, the LEP. It's not a criticism of LEPs because they are not there to work and usually dress more casually.

Act the part: "Be diplomatic and act as a professional… People will treat you how you act…not subjugating ourselves but acting as the… offshoot of the court that we are" (Javier Castillo). We are in the courtroom as an equal to all the participants there. We are officers of the court, and we deserve to be treated as such. We must not behave as though we had an inferiority complex. I have seen some colleagues behave almost sycophantically, as if they were there being granted an honor or a favor. As if they were not there because of a special skill they have, which they really do!

Have it in writing: We must have a contract to work with that at least includes a minimum number of hours contracted, a cancelation policy, and an expense-reimbursement policy.  This provides protection and consistency.  It is also easier to manage billing if we have identified a fee that is consistent for the same service. For example, I have a fee that I bill for any legal or medical assignment. I am moving more towards half-day and full-day fees, but I still have an hourly fee. Typically the client provides the contract, but sometimes I create one myself using a basic template.  Simple but necessary.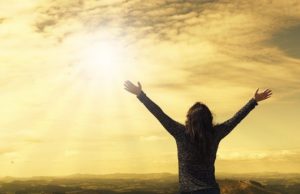 Invest in yourself: Thursday morning, I found a phrase that a high-school friend tagged to his LinkedIn page: "Speed or strength don't matter if you're not going in the right direction." It made me pause. I went back and re-read it and realized why it caught my attention. The rat race came to mind. I frequently feel like I'm in one, as though in spite of all my pedaling, I do not advance. Sometimes I am harsh and demanding on myself, and looking back on my daily activities, it turns out I did accomplish many crucial things on my to-do list. Then why does it feel like I am not getting anywhere?
I clicked on the LinkedIn member's posting and I found that he is a life coach. Next thing I knew, we had an appointment set up. I am not sure where this connection will go, but at the very least, I have learned that my hard work is not producing the results I desire; some action needs to be taken.
More importantly, for my career, registration for NAJIT's 43rd Annual Conference just opened, and I need to work on being fully available to work on myself. To work on my skills. I have been spread out so thin in all my activities over the last few years that I have not dedicated enough time to work on my skills, and so I am aiming at giving the workshops my best.
A couple of weeks ago, I was sharing an idea I had on my wish list for a long time with Janis Palma, my NAJIT Board colleague and friend. Of course, the reason I have not turned my idea into execution is that I do not have time. In typical fashion, Janis stated the truth. You do have the time, Hilda! That snapped me to reality, and I have since started a practice schedule with my sister Paula. As "busy" as we both are, we have managed to schedule a few sessions. Bottom line, we need to invest the time, money, and resources in improving ourselves because we have an important job that requires accuracy. We must be the best we can be.
Stay the course: Set fair fees and stick to them. If a client gives me bulk work, I don't mind working with a slightly lower fee. But only slightly. And do not be intimidated by the fear of not being hired. You will. If you have language and business skills, and if you observe the basics – be on time, dress professionally, be pleasant and formal – you will be called.  But stand up for yourself. Be kind even when turning work down. Professionals appreciate that. Use your interpersonal skills. Show empathy. But stay firm.
To set your fees, you do not need to reinvent the wheel. Network and ask colleagues. You can get answers to your questions privately. If you don't have close colleagues, find them. You can accomplish several goals with one action. When I moved to New York in 2012, the first thing I did was to take an interpreting class at NYU and join the NYCT (New York Circle of Translators). The move improved my skills and provided me with much-needed contacts, plus a big bonus: I made some friends!
Refer also to the available data. Provided below are links that offer useful information regarding rates for interpreters.
Court Interpreting Research: https://courtinterpretingresearch.com/compensation-database
Interpreter Compensation in the Courts: A Descriptive Study:  https://img1.wsimg.com/blobby/go/01969d7d-a7b1-4052-8dd6-f0638cf6050a/downloads/Interpreter%20Compensation%20Article%2C%20RJL_s%20Scan.pdf?ver=1609813152487
LISTINGS AND STATISTICS RE: INTERPRETER COMPENSATION IN THE COURTS OF THE USA:   https://jimdo-storage.global.ssl.fastly.net/file/f511d43a-200a-470b-8664-9c7359d10ca9/%23%208%20Listings%20and%20Statistics%20Compensation.pdf
The Evolution of a Profession:  https://najit.org/wp-content/uploads/2020/06/Reclassification-report-final-June-2019.pdf
In 1999, my father received the Success Story Award: A Tribute to the Entrepreneurial Spirit of Outstanding Individuals in our State. That is among many other recognitions and tributes he received during his lifetime. What distinguished him as a businessman was that he never gave up. He always had a solution for every problem. And he suffered from chronic "optimism." I hope these few suggestions help you make decisions that will cause you to stand out in a crowd and encourage you to share whatever expertise or advice you have that can contribute to the professionalization of translation and interpretation.
---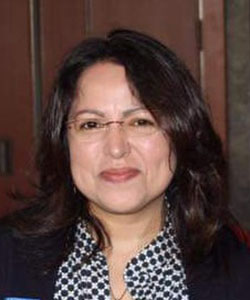 Hilda Zavala is a state certified/approved Spanish court interpreter and translator with more than thirteen years of experience in legal, medical, corporate, and non-profit settings in New York, New Jersey, Illinois, and Wisconsin. She is a board member, treasurer, and Conference Committee chair of the National Association of Judiciary Interpreters and Translators as well as former president of the New York Circle of Translators. She is an active and voting member of NAJIT, ATA, the NYCT and other professional groups. Hilda has two certificates of Legal Interpreting: Spanish/English, the latest one from NYU. Hilda has been a Staff Interpreter at Essex County Superior Court in New Jersey for over five years. Born in Chicago, Hilda lived for twenty years in Mexico and loves traveling. She continuously looks for opportunities to promote and advance the interpreting profession. Contact: hzavala@najit.org
Main photo taken from The U.S. Army on Flickr. Body photo taken from Pixabay by Daniel Reche.