06 Nov

Being Grateful for a Career in Interpreting

I don't know if it's the strange times we are living through, or perhaps it's that I'm approaching retirement, but I find myself reflecting quite a bit on my career these days. It took unexpected twists and turns, and I can't say I accomplished everything I would have liked (who does?), but my overriding feeling about it is gratefulness.

When I entered college, the first in my family to do so, I had no idea what I wanted to study, much less do with my life. My father suggested I study pharmacy (I have no idea where that idea came from), so I did. It was at the time when pharmacy shared the same prep courses as medicine, so I basically did pre-med—biology, chemistry, physics, etc. I soon realized that pharmacy was not for me, although the pandemic has given me new appreciation, and gratitude, for all front-line health workers.

Along the way, I took some language courses as I was figuring out what I wanted to do. Soon I realized that I had a knack for learning languages. Learning about the cultures associated with different languages was interesting to me. And something about the nature of languages—their structure, vocabulary, grammar—captured me in a way nothing has before or since. My encounter with languages turned into a lifelong fascination, which is something I am extremely grateful for.

But what do you do with a degree in languages? After much thought, a career in translation appeared as a perfect option, and I am grateful I took that road. Given how useful a broad education is for translators, even my education in the sciences came in handy. So I was grateful I had taken all those courses!

Along the way, I picked up a new fascination—the law. And that led me to the field of interpretation. Of course, interpreting is quite different than translating, and I had a lot to learn. I may not have been the greatest interpreter out there, but I found I was passionate about teaching it. I've had a lot of chances to do just that, and for that I am especially grateful.
A window on the new generation of interpreters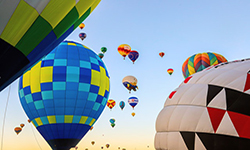 I honestly believe that teaching interpretation has given me front row seat on the development of our profession. When I started interpreting, most interpreters were bilinguals who learned the ropes by doing it. They were the pioneers of our profession, and I'm grateful for the path they carved. I was part of the second generation, those for whom certification was just becoming essential, and I was grateful for the few courses and training programs that were available.
Now we are seeing the third generation of interpreters—those who are obtaining college-level training and seek ongoing professional development throughout their careers. Teaching has given me the chance to work with many of these young (and not so young!) professionals, and they never fail to impress me with their enthusiasm and seriousness. Like me, they have a passion for languages and a deep-seated desire to do something important with their hard-earned skill. They challenge me to be better at what I do, and I hope I've played some small role in helping them along the road to a fulfilling career.
The emergence of this new generation of interpreters reflects the growing maturity of our profession, which is also demonstrated through codes of ethics and professional standards, more and better education and training opportunities, and the growth of professional organizations like NAJIT. I know the profession I love is in good hands and will only grow stronger in the future. And for that, I am profoundly grateful.
Of course, it all comes back to the people with whom I'm fortunate to share this crazy obsession. My husband tells me it's easy to strike up a conversation at one of my professional meetings—if he finds himself in a group of strangers, he simply asks "How many dictionaries do you have?" and sits back and watches the conversation take off (for the record, he says the average is 14 😊). The opportunity to edit this blog is like a gift because I get to work with the smart and dedicated writers who make it work. For all of you out there who are reading and, like me, love our profession and what we do, I thank you.
---
Article photo by Lad Fury from Pexels
---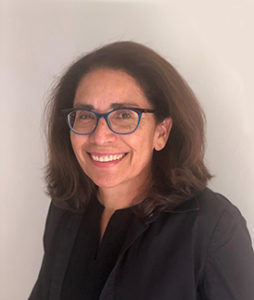 Gladys Matthews holds a degree in French from the Universidad de Costa Rica and a master's degree in terminology and translation and Ph.D. in linguistics with an emphasis in legal translation from Université Laval in Canada. A certified court interpreter and experienced instructor, Gladys taught two court interpreting courses she developed for the Master of Conference Interpreting program of Glendon College of York University, Toronto (one language-neutral course for the entire cohort and the other for the English-French track). She also served as director and faculty member in interpreting programs in several colleges and universities in Canada and the United States, and most recently has been a guest lecturer in her native Costa Rica. Gladys currently splits her time between writing and lecturing. Email Gladys at TNO_Editor@najit.org.