14 Aug

The NAJIT Observer – A Journey

When Maria Cristina de la Vega invited me to join the team of contributors to NAJIT's weekly publication, in 2011, little did I know that one day I would end up taking her place at its helm.

I was asked to lead the project by Rob Cruz. It was 2016.  I had already created newsletters for different organizations and this new medium was so powerful and the five years of contributing, critiquing, and editing its content were good practice for what awaited me.

The NAJIT Observer, or TNO as I personally call it, has always had a purpose: to share knowledge, to help each other grow, to introduce NAJIT to those less familiar with it, to bring the NAJIT family together. We had to remain true to that.
A baptism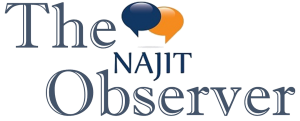 The first thing I did, as I embarked on my new journey, was to give the publication a name. I sent a few inspirational suggestions to those who were still contributing to the blog and the chosen name was The NAJIT Observer.
Why a name? Well, a name sets things and people apart by giving them an identity. "Blog" is like "beer" or "car." It tells you in what category something belongs to, it does not give it an identity. Then I created its logo.
Second, as the number of official contributors was dwindling, we needed a schedule that would help us keep the publication going and fresh. That is how the republishing and The Couch were born, which allows us to produce only two new articles a month.
Putting the house in order
We created The Couch to make the best of the pool of resources around us – YOU. It is a space where questions can be asked without judgment, where advice can be given and even some educational experiences can happen at a peer to peer level. It has worked!
You have sent contributions, we have created situations based on conversations with colleagues or personal experiences. The volume of responses we get for each The Couch publication attests to its success.
Once a month, we republish articles that received meaningful engagement or whose subject fits the moment we happen to be in and were published 2 years ago.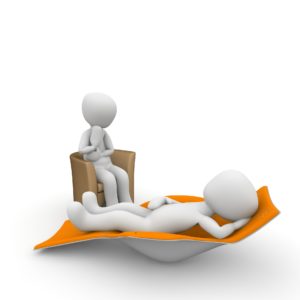 And we also have guest authors. We have had NAJIT members, interpreting students, and even agency owners write for TNO. Through our social media channel – Twitter – we have reached out to law schools, the NCSC, translation and interpreting schools, state bars, legal publications, and they have engaged back, by retweeting and/or republishing our articles.
Getting the message across
In the US, we have gone beyond NAJIT borders: the American Translators Associations (ATA), Metroplex Interpreters and Translators Association (MITA), AIIC US, and Interpreter Education Online (IEO) have republished some of our articles.
We have also gone beyond US borders: the Agrupación de Intérpretes de Barcelona, Asociación de Intérpretes de Conferencias de Argentina (ADICA), University of Leeds Center for Translation Studies, Clarion University – both in the UK – have also republished our articles. These are the ones we could easily identify.
The NAJIT Observer has grown beyond the weekly publication Maria Cristina gave birth to. I am grateful to have been part of its growth and its journey. It saddens me to say goodbye as the person in charge of TNO, but I will stay around contributing as I can.
Are you ready to help the Board by taking The NAJIT Observer on?
---
Feature photo by Ross Findon on Unsplash
---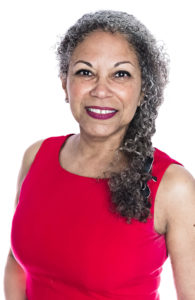 Brazilian-born Giovanna "Gio" Lester,  the former Co-Chair of NAJIT's Social Media Committee (2016-2020) and Editor of The NAJIT Observer, started her career in translation and interpreting in 1980. In 2009, she co-founded the Florida ATA Chapter (ATIF), served as its first elected president (2011-2012), and later as president of its interim board.
Gio has contributed to The NAJIT Observer since its inception in 2011 and has been its Editor since 2016. In 2017 she was appointed Chair of the Miami Dade College Translation and Interpretation Advisory Committee, which she had been a member of since 2014; her term ended in 2019.
Gio was recently elected President of Associação Brasileira de Tradutores e Intérpretes, ABRATES, which she had served as General Secretary (2018-2020). You can follow her on Twitter (@cariobana) and she can also be reached at gio@giolester.com.
Click here to read other posts by Gio.