25 Apr

20%-30% – Among other things

I happen to be a state certified interpreter.  By no means does this indicate that I am a perfect interpreter; I am not.  It does indicate that I passed a test on a given day, with at least the 70% needed in each section in order to be deemed certified.  No one scores 100%.  I don't have stats, but I'm certain it is safe to say that the passing scores are probably grouped closer to 70% than to 100%.  I'm sure at the federal level they are grouped closer to 80% than to 100%.

Obviously, when we get down to practicing our profession, accuracy is crucial.  So how do you get from the 70-80% required to pass the exam to the 100% required in court proceedings? What makes up the 20-30%? Professionalism.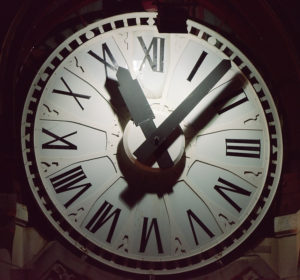 First impressions are important.  Did you show up to the appointment on time?  I've heard a few people use a quote over the past year which rings true.  Roughly it goes:  If you are early, you are on time. If you are on right on time, you are late. If you are late, you missed it.  I think you get the point.
Are you dressed appropriately for the courtroom?
Do you have the tools of the trade:  A pen and pad, a dictionary or dictionary app, colleague close by, or a phone-a-friend option?  Are you actively taking notes, and using the notes to improve?
When things start getting out of hand, and they inevitably do, parties start speaking too fast, speaking over each other or using words you don't understand, do you know how to take control of the situation? Do you maintain your composure, stay in third person and keep the record clean?
Feedback: How do you keep parties informed about the process and how do you make the process as seamless as possible?  Are you open to criticism, and are you able to give constructive criticism without tearing a colleague or party down?  Or do you avoid being critical of the process altogether, hoping it will magically improve?
These are just a few of the things I consider when I think about professionalism and the the profession.
Realistically, you can take certification out of the equation.  Before obtaining certification, it can be easy to consider the oral exam and certification as the end rather than the beginning, but this is not the case. There are many professional interpreters who work in languages where certification is not available, and there are many professionals working toward certification.
There are countless ways to go about being professional.  Do you care to share some?
And since I mentioned the exams: enough already about the certification exam being "biased toward certain Spanish speakers"!  Enough about "the test uses Spanish from a certain region, so it's not fair to folks from other regions!" Malarkey!  If you are a complainer: quit complaining.  If you are an interpreter who needs to pass an exam, dedicate yourself to skills building.
NOTE: This piece was first published as a NAJIT blog in 2015 by author KMercado.
---
Main photo (cropped) taken from "Tribunal de commerce de Paris, grande salle d'audience" by author Tiraden at Wikimedia Commons, under the Creative Commons Attribution-Share Alike 4.0 International license. Body photo (cropped) "Horloge de la gare SNCF rive droite" by Frédéric BISSON at flickr, under the CC BY 2.0 license.