05 Jun

Right Between the Eyes

Even in the middle of a pandemic quarantine, none of us were spared. We all got hit right between the eyes. The racial prejudice. The senseless death. The social bias. The raw fear. The failure of the very foundations of our criminal justice system. A sliver of history our children and grandchildren will study in schoolbooks decades from now. We're here. We lived through it. Maybe we still are.

As a matter of fact, every day, when we walk into a courtroom, a jailhouse, a police station, any one of those places where we are called upon to interpret for someone who is not quite white, someone who does not speak English well enough or not at all. Individuals who are,  therefore, looked down upon by the ones who have command of English. We, interpreters, get looked down upon as well. Once we become "identified" with the non-white non-English speaker, the bias—whether conscious or unconscious—spills over to the interpreter.

Last Saturday, Gladys Segal gave a wonderful webinar about team interpreting through the NAJIT Academy, and one of the questions she raised was, "why is it that sign language interpreters, or conference interpreters, have no problem walking into a work situation and demanding a team interpreting setting, whereas judiciary interpreters find it so difficult?"

I think this may be part of the answer. The unconscious bias. Everyone has it. Even interpreters have it. That's another thing Gladys mentioned. Beware of your own sympathies and prejudices when you are interpreting and how those can affect your performance.

But back to the spillover effects from the audience for whom you interpret. Conference interpreters usually render services for a highly respected audience so, in fact, when they are "identified" with their audience the result is a positive enhancement to their image and prestige. Sign language interpreters are associated with a community that is protected by law due to their special needs so, by extension, they are perceived as protectors themselves and enjoy a higher status and respect.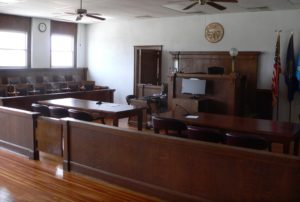 Interpreters in legal proceedings, on the other hand, are associated with criminal defendants, or people who have caused some damage to someone else, or people who came to the country without following the rules… for the most part. Presumption of innocence notwithstanding, the fact that those defendants are mostly non-white, and obviously do not speak English, will trigger the underlying racism and bigotry that has been growing by leaps and bounds among the average citizens in this country.
Legal and quasi-legal settings are not immune to these social maladies that are causing all the unrest we are witnessing on the streets these days. Judiciary interpreters have not been openly acknowledging the reality of the spillover bias, or how it affects many of the pivotal work issues that keep coming up over and over in every part of the country: low pay, a lack of recognition and respect for the work of the interpreter, poor and, at times, even untenable working conditions, etc.
Being seen as an "extension" of the criminal defendant and consequently being the target of a full array of unconscious biases may come as a shock if you have never considered it, but it is nonetheless a fact of life for many interpreters. Maybe not every day. Maybe not everywhere. Maybe not with everyone. But it will show its ugly little face when you least expect it. It's out there, hiding or in plain sight. In every police interrogation room, every lawyer's conference room, every courthouse's holding cell, that prejudice will sneak up on you and hit you… right between the eyes.
We don't like to think that the people we work with can be racist. We don't want to think that the people in charge of administering justice can harbor any prejudice against a defendant or a litigant for being from another country, for having a different skin color, for speaking a different language. And we certainly don't want to believe that such prejudice, should there be one, would extend to us as interpreters in any way just because we are the ones who level the playing field as far as language access is concerned. But think and believe we must, and be prepared.
And even worse… what if we are the ones with the bias? What if we are letting our own prejudices color the way in which we render our interpretation? Once more, this is where team interpreting can help you catch any such tainting in the way you choose to render what you have heard.
I have linked Gladys Segal's webinar and recent events because of this one bias element but there are many more excellent points made during the team interpreting presentation and, fortunately, there is a new position paper Gladys authored and NAJIT just published that you can read here: Team Interpretation in the Courtroom
---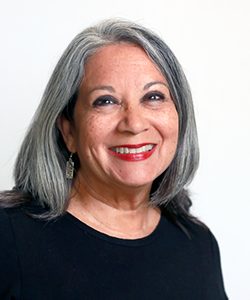 Janis Palma has been a federally certified English<>Spanish judiciary interpreter since 1981. She worked as an independent contractor for over 20 years in different states. Her experience includes conference work in the private sector and seminar interpreting for the U.S. State Department.
Janis joined the U.S. District Courts in Puerto Rico as a full-time staff interpreter in April 2002. She has been a consultant for various higher education institutions, professional associations, and government agencies on judiciary interpreting and translating issues. She is a past president of the National Association of Judiciary Interpreters and Translators.
Contact: janis.palma@gmail.com
Read other posts by Janis Palma.