19 Jul

Practical Apps for Interpreting and Translation Professionals

This article was originally published on September 22, 2017. So much has changed since then. Please do add your favorite apps in the comments.
---
– By Gio Lester
I recently attended the webinar Intro to iPad: Basic Applications for the Legal Field organized by Veritext, a court reporting company, as far as I knew. My view of court reporting companies was extremely narrow, I now know. The breadth of services they offer is far greater than I ever suspected. But, that is not the subject of this article. What I discovered under the guidance of Mike Murray, Veritext Director of Client Solutions, was eye-opening!
Some affordable apps
PDF Expert – Great for manipulating PDF files. From within the app itself, but you can only open them one at a time, however, you can use iTunes + File Sharing to load multiple files to iPad.
PDF Expert is great for annotating files and comparable to the pricey Acrobat. It also handles various files types, and Supports hyperlinks. Signature, stamp, capability too. You can "flatten" (compact all of its layers into one single background layer) the PDF file so it cannot be changed.
Since I am not a Mac user, I use PDFill to handle my PDF file editing needs – I can erase pages, merge documents, etc. And it is free.
Acrobat Reader and PDFill allow me to handle all that too, for free. Sometimes I have to convert MS Word™ documents into PDF files, and electronically sign them using Acrobat to email them to clients. I also merge new pages to PDF documents – or merge PDF documents, and add a stamp of my certification seal and my signature, as required.
The Grizzly Labs have some very interesting apps in their Genius Family: Genius Scan, Genius Sign and Genius Fax. A very practical trio for on-the-go professionals: if you need to send a document not as a photo but as a PDF, you can acquire it using the Genius Scan instead of taking a photo (it will auto-correct the perspective for you). If instead you have a PDF to be signed and nowhere to print it, use the Genius Sign app to sign it and then use Genius Fax to deliver the document – all from your phone.
Apart from the practical everyday tools above, I really enjoyed the section called Depo Apps.
If you have an iPad, you can use iCVNet (Case View Net) to connect to the same Wi-Fi network as the Court Reporter and follow as he or she types, as the text appears on your own screen. This app is designed to help paralegals and lawyers follow a case or deposition in real-time. Can you think of the applications for us interpreters? It even allows for the viewer to manipulate the information on her own device without interfering with the Court Reporter's work. So, we can actually type in those pesky foreign words the Court Reporter does not get and have the line number of where they appear! And forward them after the deposition. Non-Apple devices may connect through a web browser at caseviewnet.com.
I have had the opportunity to use the court reporter's extra iPad to view the transcript during an arbitration and it is a really nice support. It seems this tool by Stenograph LLC gives interpreters the ability to more readily collaborate with the court reporter.
Security issues
Data security is a major concern, and it was also addressed on the webinar. The AirWatch Stuff service was suggested. It monitors mobile devices and one of its apps, AGENT, basically puts their IT dept in charge of your device for matters of security:  lost your iPad? They will remotely erase its content for you; your child borrowed your device and erased stuff? They will recover it for you. Forgot your password and need access ASAP? They will create a password for you…
More affordable apps of a different kind
TripIt is more than a calendar app. It will help you manage your trips. It will collect and forward information about reservations (car, hotel, airlines, etc.) to a single point of access and anyone you tell it to. And you can access it offline also. Neat!
Date Calculator  is good for managing your schedule and calculating elapsed time. It is also a handy device for the international traveler.
Mike suggested MS Word™ mobile for regular writing, but was quick to present MyScript Smart Note app as his favorite: you can write on it with a finger or a stylus and it will convert your scribbles to text easily. And MyScript Calculator (you can access the demo through the same link above) does the same magic trick (with your scribbles) for math. No matter how you write, it will transform your chicken scratch into readable text that you can print, forward and everyone will understand. Don't miss the demos on the website.
After digesting all the information Mike Murray shared with us, I am ready to explore some of the new apps I was introduced to – there were many more, but the others were lawyer-specific.
As Bill Wood, CEO of DS-Interpretation*, said at InterpretAmerica in 2011, and I am paraphrasing him here, it is the tech-averse professional who will lose its place to tech-savvy ones; don't blame it on technology.
And what are YOUR favorite apps?
* Since the publication of this article, Bill has left this plane, but his work, innovations, and teachings remain with us.
---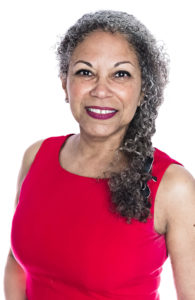 Brazilian-born Giovanna "Gio" Lester's career in translation and interpreting started in 1980. Gio is very active in her profession and in the associations she is affiliated with. In 2009, she co-founded the Florida ATA Chapter (ATIF), served as its first elected president (2011-2012), and later as president of its interim board. As an international conference interpreter, Gio has been the voice of government heads and officials, scientists, researchers, doctors, hairdressers, teachers, engineers, investors and more. Gio has been a contributor to The NAJIT Observer since its inception in 2011, and its Editor since 2016. You can follow her on Twitter (@cariobana) and she can also be reached at gio@giolester.com.