16 Jul

Message from the Chair

This message from the NAJIT Chair was originally published in the 2021 summer issue of Proteus, NAJIT's Quarterly Newsletter.
---
Dear NAJIT Members:
For those of you who don't know me, let me tell you a little bit about myself. I have been a member of this organization since the very early 80s, when it was called CITA, the Court Interpreters and Translators Association. I have been a volunteer since that time in just about every capacity because I honestly believe in paying it forward. This is home to me, where I learned how to be a true professional, where I have made friends for life, and found fertile soil to plant the seeds of dreams and hopes that have grown over the years into beautiful projects, like the Society for the Study of Translation and Interpretation. SSTI, as we usually call it now, was a dream to create a branch of the Association that would promote scholarly research relevant to the interpreting and translating professions—a dream that has evolved over the years into a magnificent reality.
NAJIT is a wide-open field of possibilities for the visionary in all of us because there is so much we have yet to accomplish. At one point during the history of the Association we offered much-needed short courses because there were none available at that time. Now there are courses available everywhere, so maybe what we need to do now is offer more specialized topics and higher quality content, something you're not going to find anywhere else. We also had many printed publications, a monograph series, handbooks and glossaries, but to avoid paper products, why not use other resources that can have an even greater impact—videos, for example? If 65% of people are visual learners, we should probably be making a lot more use of our YouTube channel to educate stakeholders and the general public about our professions. The possibilities for disseminating messages far and wide through social media are endless—another frontier we have yet to explore fully.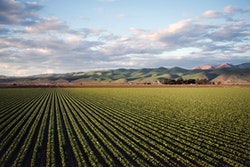 I would like to see NAJIT grow by leaps and bounds this year. I would like to join hands with every other interpreter and translator association in the country, no matter how big or how small, because we have faced—and apparently will continue to face—too many actions affecting interpreters and translators in different parts of the country that demand a unified voice in response. Whether you are a translator or a spoken or sign language interpreter, whether in a court or a school or an administrative agency, whether state or federal, we have to start breaking down the artificial walls that have been separating us and begin to look for the common ground to brings us together.
As I work with my fellow Board members, I would like to see new seeds of dreams and hopes fall into NAJIT's fertile soil, find those resources that can help you all grow and showcase your abilities as interpreters and translators in the legal field, and explore all the ways in which we can add value to your NAJIT membership. But we cannot do everything ourselves. We need you to volunteer to serve in the various committees that make NAJIT truly shine, because without the work of the committees and you as volunteers, dreams and hopes will never be more than that.
I look forward to a year of many wonderful accomplishments, working side by side with a great team of board members: newly elected Javier Castillo, re-elected Hilda Zavala (Treasurer), and the two members still with us from our last Board, Teresa Salazar and Aimee Benavides (Secretary). After 38 years of standing on the shoulders of the giants who came before me, first with CITA and now with NAJIT, I hope to provide a worthy shoulder for the ones who will come after me.
Janis Palma,
Chair, NAJIT Board of Directors
---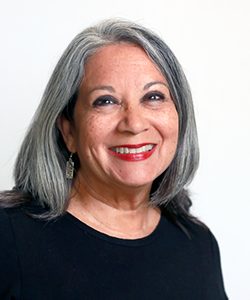 Janis Palma has been a federally certified English<>Spanish judiciary interpreter since 1981. Her experience includes conference work in the private sector and seminar interpreting for the U.S. State Department. She has been a consultant for various higher education institutions, professional associations, and government agencies on judiciary interpreting and translating issues. She worked as an independent contractor for over 20 years in federal, state and immigration courts around the U.S. before taking a full-time job. Janis joined the U.S. District Courts in Puerto Rico as a staff interpreter in April 2002 and retired in 2017. She now lives in San Antonio, Texas, embracing the joys of being a grandmother. She also enjoys volunteering for her professional associations, has been on the SSTI and TAJIT Boards, and is currently on the NAJIT Board of Directors. Contact: jpalma@najit.org