21 Jun

The Future of the Language Industry Relies on AI & Remote Work Teams

Once you pass those words – AI and Remote work – you will see that this article by our Guest Contributor and Day Translations CEO, Sean Patrick Hopwood, gives us an interesting insight into our professional future.
---
Machine translation is evolving almost daily, with machines learning to carry out certain translation tasks unsupervised and with a skimmer and skimmer body of linguistic references. But their output still has to be fine-tuned by humans. Especially if the job at hand isn't just translation, or if it requires handling a body of knowledge unrelated to translation. For instance, the job of the judicial translator or interpreter, due to the precise and intelligent terminology management it requires, is very unlikely to become an automated service in the short term. Even if possible in the short term, a precise legal translation by a machine is likely to be unable to compete with human interpretation or translation in the short, due to its cost.
Automation vs or with The Human Touch?
Regardless, it's undeniable that our workflows are getting increasingly automated. In the future, this trend will deepen, with humans in charge of supervision tasks and of all that which we cannot rely on machines for: Uniqueness, spontaneity, and creative decision-making.
For growing businesses, a successful global expansion relies on getting comprehensive services that require a deep understanding of cross-cultural nuances (such as localization). In these cases, a human hand is essential. And the insight of trained native speakers from the involved languages is an assurance of accuracy.
The World is Our Oyster
The internet's astoundingly fast development has granted businesses access, not only to an international clientele, but also to an international workforce. Businesses like Day Translations, the Language Services Provider (LSP) I founded twelve years ago, rely on international work teams of professional linguists, marketers and programmers. The internet has allowed us to provide culturally-aware services at competitive rates, using the expertise of professionals from all around the globe. One no longer has to select the best native Somali to English judicial interpreter in the area, having, virtually, every single Somali to English judicial interpreter in the world, available.
The capacity to hand-pick talent across borders, combined with the use of neural network machines for repetitive tasks seems like a bright one, in which we'll be able to access the best talent around, putting the weight of repetitive and low-complexity tasks off their shoulders.
How Rosy Is the Future?
But, while we should wholeheartedly embrace the future, it's undeniable that there are challenges ahead of us. For example, the translators who suffer from automation anxiety are not few. And this anxiety is more than justified, with industry giants such as Ebay, Amazon and Google investing in MT, and relying on MT to deliver tailored experiences to non-English speaking customers.
What challenges do international service providers with remote teams and increasingly automated workflows face?
While having an at least partially remote workplace will entail some challenges, it can also be greatly beneficial. Not only from a cultural standpoint, but also from a productive one.
According to a survey conducted by Connect Solution, "Of those who work remotely at least a few times per month, 77 percent reported greater productivity while working offsite; 30 percent said they accomplished more in less time and 24 percent said they accomplished more in the same amount of time."
While remote work and cultural diversity might require cross-cultural sensitivity training and the implementation of new workplace policies, the HR department won't be the only one with changing responsibilities in the following years.
More than ever, teams will need to stay up-to-date on the latest new tools and technological advancements, and on how to capitalize on them to remain competitive.
Language services providers have always thrived on multidisciplinary teams. For instance, at Day Translations we count on programmers to help us localize websites and apps. What's ahead of us? The inclusion of professionals who are able to mediate the steps of the process delegated to machines and those in the hands of humans, along with an expansion of the translator's toolkit and body of technical knowledge. Continuous education and training are important, but the speed at which we'll need to update our body of knowledge will increase.
While having your workflow distributed along many time zones is in itself challenging, it's not the only tricky part of managing multicultural teams.
Cultural differences don't only influence communication styles, but also what employees might expect their team's dynamics and their relationship with management to be.
For instance, workers from countries with individualistic cultures will prefer directive, strong, vertical leadership and close supervision, while employees from culturally collectivist countries will prefer supportive leadership focused on harmonic working relationships.
Leading multicultural teams successfully requires managing these conflicting expectations while creating an effective work dynamic, mediating and avoiding misunderstandings while fostering a sense of unity. For us in the language industry, trying to stop technological progress is absurd. Trying to not become more effective thanks to technology is wasting an opportunity. The best goal we can work towards is integrating technology into our workflows, and using it to become more efficient, and have more time to dedicate to the tasks that machines can't carry out. Those tasks have value in themselves, since they tend to be those the quality of our work actually depends upon.
---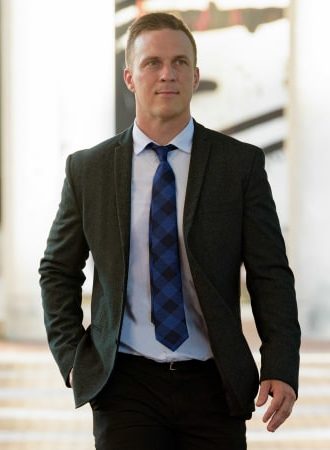 Sean Patrick Hopwood has had a long love affair with languages, and is a polyglot with different levels of command of at least seven languages: "I find the power and versatility of words both exciting and intriguing. Like people, it's the little details and idiosyncrasies, along with their cultural influences and beliefs that make them who they are; unique."
Click here to learn more about Sean Patrick Hopwood and Day Translations.