06 Feb

Is it Better to be Hired by Assignment or by the Day?

Per Diem vs. Per Assignment

I have been a freelance interpreter since January 2007. For the first seven years of that period, I was hired exclusively to work per assignment by agencies. It wasn't until 2014, when I first became certified, that I started working per diem for New York and New Jersey courts. Illinois and Wisconsin courts hire per diem and per assignment as well.

I like working per assignment because after the assignment, I get to go home and work on marketing and growing my business, do all my NAJIT volunteer work, write blogs, or simply show up at my sister's home or my son's to see the grandchildren. It gives a lot of flexibility to my days, and I enjoy that freedom.

I have never worked per diem for an agency, and I doubt I ever will

To be honest, I did not know that agencies hired per diem since I had never been offered such an assignment in my sixteen years in the profession. Then, a few months ago, I received a text request for a first assignment with a reputable agency.

The official offer came via e-mail offering me to work a specific one-day trial in a state court. So, I agreed and arrived early, as is customary for me, only to find out that it would be a very short assignment. The agency seemed to think – and I do not know why – that after the cancellation, they could use my services for any other case they chose to assign to me, just as you would an employee, or someone that you hire per diem, despite the fact that the contractual e-mail specifically stated that I was hired for a particular assignment.

I have clarified with the agency's owner and their personnel that if I am hired for a trial, that is the trial that I am to provide services for.  If I am offered to be hired for the day and take such an assignment, then I am to provide services for that day. I have never worked per diem for an agency, and I doubt I ever will, now that I know about the practice. I do not like to work in that manner, and since it is up to me, that is what I have decided to do at this stage in my career.

Standard practice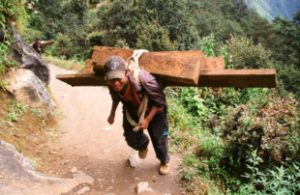 The first agency I worked for, and for which I continue to work occasionally, is Interprenet, co-owned by David Medrano and Carlos Cantu. In the years that I have worked as a freelance interpreter for them, they have grown exponentially and have become a prestigious global agency. I have provided services for them from 2007 to date. For the period 2007 to 2012, although I did not have an exclusive contract and worked occasionally with other agencies, I worked mostly for this one agency because they kept me busy, they paid me well, the check was never late, and I did not need to invoice them. I still love working for them! I believe they also like working with me because they know I am reliable, I will never be late, and I will never cancel, except under extenuating circumstances, or try to pass on the assignment to a colleague. One reason I do not work more for the agency than I do is that now that I am certified, I can work directly with the courts, and I truly enjoy working in court – mostly trials, but also all kinds of criminal, civil, and family cases.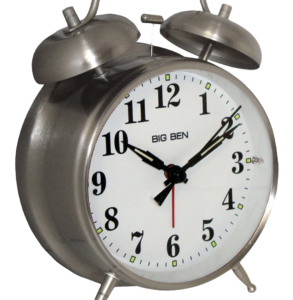 My experience with large and reputable agencies like Interprenet, such as Kevin McGuire's Atlas Language Services, is that the agency hires me on a per-assignment basis, and if that assignment gets cancelled or is shorter than the number of hours anticipated, I am nonetheless released from that given assignment and am paid the full amount stipulated in the contract.
I have consulted with many colleagues, and they all agree that the contractual e-mail is the ruling document for these interactions. That is how everyone I consulted works.
Now, in my experience, working with courts can include per-diem and per-case assignments, and I like working with courts in either type of arrangement. Having full days, provided I work as part of a team, if working long assignments, is a great experience: the fee is fair, the terms are great, the day is full, I get to work different types of cases, and I get to see and interact and network with colleagues and coordinators in person (something that rarely happens if I come in for one case only). Plus, courts give me work volume.
I hone my skills, so I get to choose
I am sure that the agency I mentioned will probably never hire me again, and that is regrettable, but I have my standards. I am certified in four states, three of which via direct testing. I continue to test at every opportunity – I just tested in New York, although I am not required to recertify – to make sure my skills are current. I completed about 135 instructional hours with 40 CEUs last year alone, though I am required only 12 CEUs every two years. I also continually study with different groups and consult colleagues with more experience than I have on different terms, strategies, and best practices. And that, in my view, has earned me the right to choose the kind of work I do.
Does anyone feel differently? I would love to know your point of view.
---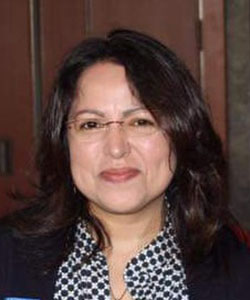 Hilda Zavala-Shymanik is a state certified/approved Spanish court interpreter and translator with more than fifteen years of experience in legal, medical, corporate, and non-profit settings in New York, New Jersey, Illinois, and Wisconsin. She is a board member, treasurer, Conference Committee chair, member of the Training and Education Committee and blog team of the National Association of Judiciary Interpreters and Translators as well as former president of the New York Circle of Translators. She is an active and voting member of NAJIT, ATA, and other professional groups. Hilda has two certificates in Legal Interpreting in Spanish and English, the latest one from NYU. Hilda is a former a Staff Interpreter at Essex County Superior Court in New Jersey, where she worked for six years. She now lives and works as a freelance interpreter in the Chicagoland area. Born in Chicago, Hilda lived for twenty years in Mexico and loves traveling. She continuously looks for opportunities to promote and advance the interpreting profession. Contact: hzavala@najit.org
Main photo (cropped) "Sky Daytime" by Conquestus, from NEWGROUNDS, under the CC BY 3.0 license. Body photos: "Carrying Lumber up to Taktsang, Bhutan, 2002" by Terry Feuerborn, from flickr, under the CC BY-NC 2.0 license; "Alarm clock PNG," from pngimg.com, under the Creative Commons Attribution-NonCommercial 4.0 International Public License.