30 Mar

How Public Speaking Skills can be Helpful to Interpreters

Have you ever given thought to your public speaking skills? Whether your answer is yes or no, we republished a piece that will have you thinking about it. And, who knows, taking action.

Besides being an interpreter and a translator for over 20 years, I have also taught public speaking courses and presented at interpreters' symposia and other professional meetings.

Speaking in public requires a high level of involvement with the subject matter and the preparation of the adequate delivery, depending on the objective and the occasion.

Communication facilitated by interpreters is a dynamic process, not a mechanic one.  Interpreters aim at transferring the "meaning."  Since it occurs in a group context, the opportunity of a connection is automatically established.

Interpreters can greatly benefit from speech making skills and strategies on how to manage their nervousness in public.

As interpreters, we face many situations; we meet a variety of people with different backgrounds and understanding of the language exchange.  This may occur before the actual interpreting session and once assignments have been completed.  We represent an agency or ourselves.  Whether functioning as a medium of communication or as cultural brokers, we are in a position to enhance our professional image and degree of effectiveness through the acquisition of speech building skills.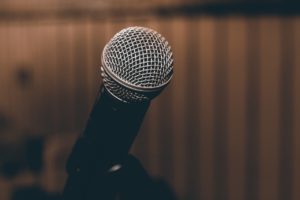 Here are some of the skills interpreters can benefit from:
Focusing on the purpose of the meeting – this step helps with staying on track
Organizing the ideas/concepts in a logical manner
Varying the tone and pace to keep the attention going
Providing visuals, if necessary or helpful – this step strengthens the retention degree of the information.
Interacting and involving others in the conversation – this step helps in making sure everyone is on the same page
Complying with time limitations
Displaying confidence by concentrating on our objective
Communicating in an ethical manner – interpreters have a powerful profession and can, therefore, exercise an influence
This is a work in progress.  There is always something new to learn and abilities to refine.  Of course, there is also the element of nervousness that we want to get under control.These skills enhance the degree of credibility and a trust-developing connection.  The end result is a more gratifying experience for the interpreter and a lasting memory in the minds of the people encountered.
How can we reach a level of comfort? We can start by allowing a degree of tension that can energize us.  We can also draw inspiration from previous encounters. Experience makes us stronger.  By adopting a process of visualization, we can envision the encounter to be a gratifying learning opportunity.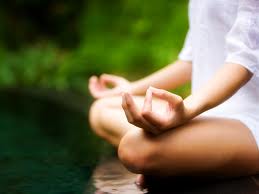 Will my voice tremble? Will all eyes and ears heavily concentrate on me? What if I forget something? What if they ask me a challenging question? Most of us have heard one or more of these little voices inside our heads before walking into an unknown scenario.
There are also techniques we can adopt to decrease the level of tension:
Write down your fears. Then, look back at the list and scratch out, one by one, the fears that will not likely produce a catastrophe or another terribly embarrassing moment.
Mentally practice the answers to inquiries you can anticipate.
Utilize relaxing techniques: prayer, breathing exercises, muscular or mental relaxation are some examples.
Have on speed-dial someone who can give you a word of encouragement.
Focus on the moment as an opportunity to learn and grow.
Engage in opportunities to talk and share with other interpreters.  This is one of the most effective ways to realize we have similar concerns and that we can draw strength from one another.
I like the approach to nervousness that comes from cognitive therapy, which allows us to transform a negative thought into a positive and constructive one.
According to the American Institute for Cognitive Therapy (2009), cognitive therapy is a short-term form of remedy to treat a variety of psychological and psychiatric conditions.  We can identify distortions or perceptions resulting into negative thought patterns; then we can work on changing our gloomy thoughts into optimistic ones. Anderson (2014) points out that we can visualize the best part of the day, or encounter, and be thankful of the event.
How can I apply cognitive therapy to intimidating scenarios?  I build a mindset that allows me to focus on the positive side of the experience. I know I am capable to doing a good job and answer potential questions.  I continue to engage in opportunities for professional development; so I have acquired knowledge and confidence.  The encounter will go well.  I will research the areas I discover I know less about.  I will be even more prepared the next time around.
If you tend to be a perfectionist, and I will personally welcome you to the club, remember that we are the ones who tend to be more conscious of our movements and register correctness.  A less than perfect exchange is not the end of the world (I am not referring to the interpreting session per se, of course).  A slightly disappointing event can still help us put things in perspective and accept the frustrating moment as part of life, yet with a possibility of an even better outcome the time around.
---
© 2016 Rita Pavone/Minerva Translations &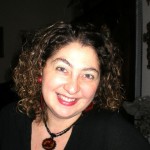 Language Services
Among her many talents and projects, Rita is a Certified Educator of courses in Healthcare Administration, Communications and Ethics, Conflict Resolution, Diversity, Humanities, Public Speaking, and miscellaneous Management. A Researcher and Public Speaker in areas of cultural competence, diversity, ethics, interpreting and translation issues, business and healthcare communications, and organizational management.
And somehow she still finds time to be the Coordinator of and a Speaker for AATIA Interpreters Special Interests Group.
---
References
American Institute for Cognitive Therapy. (2009). What is cognitive therapy. Retrieved from
http://www.cognitivetherapynyc.com/What-Is-Cognitive-Therapy.aspx
Anderson, J. (2014, June 12). 5 get-positive techniques from cognitive behavioral therapy. Retrieved from
http://www.everydayhealth.com/hs/major-depression-living-well/cognitive-behavioral-therapy-techniques/