24 Jul

Helping Your Clients to Know YOU

It is sometimes difficult to separate ourselves from our professional persona, especially when trying to communicate with our clients. That fine line between being personable and too personal can become blurry.
Knowing the difference
Being personable simply means that you are polite, you are positive, you are understanding and compassionate. It does not mean that you share personal details or communicate with your clients as if you were speaking with your brother or cousin or children. It is important to use the right register when addressing our clients.
At times we go through negative experiences but, even in those, we might be able to find something positive to draw on and to share with our clients. Yes, we need to acknowledge our feelings to ourselves and to those close to us. We may complain to them about what we are going through. However, it is our responsibility to find that but and it is what comes after it—the silver lining—that you are going to share with your clients.
Unexpected lessons
As an example, one of my mentees is not only stuck at home but also has a construction crew coming in. There is a lot to complain about, no denying it: the noise, the dust, the inconvenience of having strangers at home during a pandemic, not having use of her office… I asked her to focus on the things that were not so obvious. Are the workers efficient? Why? Are they organized? Has the job progressed at a nice pace or have there been setbacks – and why?
Here is what I heard: the workers are very organized and methodical in their approach (good one!), they follow a work routine with breaks, but not everyone at the same time, so work is continuous (nice!), listening to them talk is like listening to a foreign language (new vocab alert!), not being able to work, she turned to online courses and dealing with some management chores, like cleaning her TMs.
Making lemonade
Let's pretend this is happening to you. This experience can count for both personal and professional growth. Not having full use of your workspace is a hardship and you learned to deal with it in a constructive way. That constructive outlook resulted in you embracing inspiration from the way the construction crew operated and organizing your electronic workspace, add to that acquiring new skills and knowledge through better use of your available time by taking online courses. There is growth to be shared with your clients.
Dear Client,

It feels like I have foreign visitors in my house. It is actually a construction crew. (Right: on top of the pandemic, construction!) Listening to their chatter, I have acquired new vocabulary: baseboard, spackling, green board (a special water-resistant drywall used in bathroom and kitchen construction), thin-set, spacers, plumb line… The best part, however, was how well-orchestrated is their worked. Tools and materials all laid out before work commenced, staggered breaks to avoid interruptions, and music to set the rhythm. 

I got inspired. My TMs are now organized, my membership in Coursera was put to good use and I feel confident to accept work in the areas of Inbound and Online Marketing, for which I just earned certificates.

Looking forward to resuming our partnership,

Best Translator, CT
myemail@mybusiness.com
The how has it
The how you're going to do it is also important because you are not going to write to each one of them individually. You should use a customer relationship management (CRM) platform to handle that. I have used to MailChimp and Constant Contact. I did not see much difference between them so I cannot recommend one over the other. A CRM platform allows you to approach your 500 clients all at once with a single message and still address each message to each individual recipient. There is a lot more to CRM, but we will focus only on this feature.
Introducing the other you
You may wonder why your clients need to hear from you. This is your chance to do some light-hearted client education without them even noticing. This is an opportunity for you to establish a rapport, to show them a sneak peek into your business, another side of your professional persona. Let them know the person behind the document in their hands, behind the voice in their ears.
So go out there select a CRM platform, start looking at how you could use it to introduce your clients to the human being and the professional they trust to handle their linguistic needs.
— — — — —
References:
---
Photo by Kelly Sikkema on Unsplash
---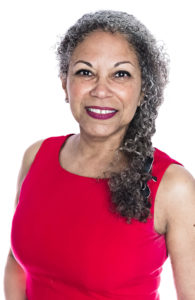 Brazilian-born Giovanna "Gio" Lester, Co-Chair of NAJIT's Social Media Committee, started her career in translation and interpreting in 1980. Gio is very active in her profession and in the associations she is affiliated with. In 2009, she co-founded the Florida ATA Chapter (ATIF), served as its first elected president (2011-2012), and later as president of its interim board. As an international conference interpreter, Gio has been the voice of government heads and officials, scientists, researchers, doctors, hairdressers, teachers, engineers, investors and more. 
Gio has contributed to The NAJIT Observer since its inception in 2011 and has been its Editor since 2016. In 2017 she was appointed Chair of the Miami Dade College Translation and Interpretation Advisory Committee, which she had been a member of since 2014. You can follow her on Twitter (@cariobana) and she can also be reached at gio@giolester.com.
Click here to read other posts by Gio.