25 Jan

Choices

I have been doing this for over 36 years. It is the one thing I have been able to do consistently for such a long time. I am a judiciary interpreter, and the bulk of my work throughout my entire career has been with the federal courts. In my lifetime, and as I was growing up, the federal government was considered the best place to get a job: good pay, good benefits, job security. But not anymore!
It is not always rosy
I could have been a university professor. I could have been an entrepreneur and own my own business. I could have done so many other things, and yet… I chose to be a judiciary interpreter working for the federal government. Yes, there were times when I considered changing careers. I felt burned out and thought about all my other alternatives. And yet, somehow, I always came back to interpreting… and translating. Never could get away for too long. I suppose you could say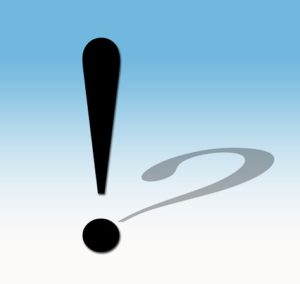 this is my "calling".
I am sure there are many of you reading this who feel the same way. This is your calling, this is what you want to do the rest of your life. This is what you enjoy, and you thrive with every new challenge encountered in the course of your day to day work. And right now, you also feel betrayed.
The plan has changed
All of a sudden, we have been pushed over a precipice and left there to dangle while some stranger or group of strangers—people who've never met us and know nothing about our individual struggles and are, therefore, lacking in any degree of empathy—decides whether or not to come to our rescue. Staff and freelancers alike, we all face the same peril right now: no income until the federal government "shutdown" ends. This was not our choosing. This was not part of "the plan" when we made the choice to be judiciary interpreters working for the federal government.
It is daunting. The way our reality is changing, the uncertainty of what used to be the most stable government with the most stable jobs.  It is very scary, indeed. And now, after 36 years, it is too late for me to change my choices. As a contract federal government interpreter and translator, all I can say right now is: thank God for Über!
Survival rules, so now what?
By the time this blog is published, the shutdown may have ended, or we may be in an even deeper crisis. If we are, how are you coping? What survival strategies are you using to stay afloat while the powers-that-be decide our fate? What will you do differently after this is over to avoid any future hardships caused by federal government shutdowns?
Thank you for sharing your insights and wisdom. We are all still an extended family and when one of us hurts, we all hurt, so even if you were not directly affected by recent events, please feel free to share your thoughts.
---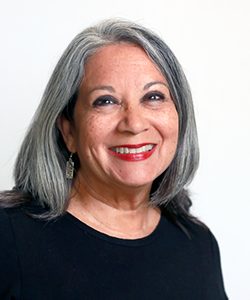 Janis Palma has been a federally certified English<>Spanish judiciary interpreter since 1981. She worked as an independent contractor for over 20 years in different states. Her experience includes conference work in the private sector and seminar interpreting for the U.S. State Department. She joined the U.S. District Courts in Puerto Rico as a full-time staff interpreter in April 2002. She has been a consultant for various higher education institutions, professional associations, and government agencies on judiciary interpreting and translating issues. She is a past president of the National Association of Judiciary Interpreters and Translators.
Contact: janis.palma@gmail.com
Read other posts by Janis Palma.