27 Nov

A Lesson in Perseverance: Reflections on the Federal Certification Exam

Every career has its pathway to the top. The general consensus among court interpreters is that our gold standard is the Federal Court Interpreting Certification Examination (FCICE). The test is only offered in the Spanish-English language combination, as the test writers explain on the website: "that is the primary interpreting need in the federal judiciary." The testing period for the oral screener test this year, originally scheduled for June, was postponed to November 12-14 nationwide due to the pandemic. This gave a lot of ambitious souls a chance to pivot and study for a few extra months.

The exam requires attention to detail to the hilt. Aside from demanding total dexterity in both languages, it's a battle against the clock which tests your ability to perform under pressure. The passing grade is 75% in both the English and Spanish sections, so it's like taking two mini tests within a test. This scoring method weeds out those who have a clear strength in only one language.
Not one and done
My first attempt at the FCICE written exam came in 2016 when I fell short by a measly four points. I felt disappointed, but I mentally shifted: the only true failure is one you don't learn from. Knowing my weaker language clearly at this point, I decided to double down on my studying with the hopes of triumph on my next shot.
Life moves fast. My initial devotion to study every day until the next written offering eventually tapered off and before I knew it, it was May 2019. As it turns out, I wasn't a "one and done" passer, nor was the second time my big break. Interestingly, my score stayed almost identical to my first at bat. It wasn't hard to surmise that I'd have to crank up my study game to a new level in order to pass. I'm an optimist by nature–I get that from my mom–and I started to view this failure as lightness. Being able to approach this next round as a newfound beginner alleviated some pressure and cleared a path for growth.
So here we are in 2020, a year full of ups and downs completely out of our control. Living in New York City, I spent a lot more time indoors this year due to the pandemic than I normally would have. I used this time to study and read in both languages as much as possible. That being said, I imposed a strict rule for at least one day off per week – Sunday Funday!
Giving it another try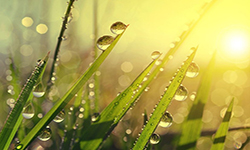 Yet again, life moves fast and before I knew it, my testing date of Friday the 13th (eek!) was right around the corner. I checked in with myself and noticed that I was mentally and physically run down. After completing two training courses and a year of self-study, I was finally at my threshold. Between a strained neck, bloodshot eyes, and a wicked case of carpal tunnel, I knew it was time to stop studying and just relax until exam day.
The morning of the test, I made myself a strong coffee and a light breakfast. In an effort to avoid any commuter drama, I left extra early for the testing center. Upon arrival, I was seated in front of a computer labeled "Booth #3" which I took to be an auspicious sign – third time's the charm, right? I used every second of the allotted exam time and wrestled with nerves throughout the test, but nothing beat the heart palpitations while I was waiting for the computer to generate my score at the end. When I took my crossed fingers away from my eyes to see my score, I nearly fell out of my chair. The third time was indeed the charm, I passed! It wasn't a win full of glitz and glamour, but rather one of dogged perseverance.
On the heels of Thanksgiving, amid COVID-19, and dealing with all that life can throw our way, it seems like a good moment to take stock and say thank you. I have a lot to be grateful for. I had a solid support system throughout my prolonged testing period. They had faith in me even in the moments I lost it in myself.
To my colleagues who also passed, congratulations! On to the oral! To my colleagues who may need another go or two, like I did, hang in there and try again.
I'll leave you with a quote from Thomas Edison:
"Our greatest weakness lies in giving up. The most certain way to succeed is always to try just one more time."
Please feel free to share your comments and experience below. Happy Holidays!
---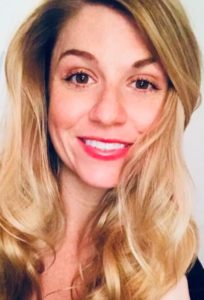 Sara Elizabeth (Elle) Dowd is a staff court interpreter in New York City. Before starting work in criminal court in Brooklyn, she worked as an independent contractor to kick-start her interpreting career. Her experience includes Spanish<>English interpretation in sundry work environments: medical appointments, disability hearings, social services, public school system meetings, and much more. Her enthusiasm for interpretation can be traced back to living in Spain, where she often served as the language conduit between her visiting Dad and her Spanish then-boyfriend. She was an English teacher abroad for several years and considers teaching a passion. In her free time, you can find her running along the Hudson River or fostering kittens.