14 Feb

A Dilemma in the Courtroom

THE FOLLOWING IS NOT YOUR TYPICAL DAY IN COURT. 

What do you do when you are challenged?

Is it professional of an interpreter to request a break?

Dilemma in the courtroom! What would you have done?

The following is an experience I had in a Superior Court in Georgia over the course of a proceeding a few years ago. I reported to my assignment as usual and went through the customary procedures: check in, sign the interpreter log, ask for the defendant, go through introductions with the attorney. But things didn't go as they usually did for me that day. I had to interpret for a man in dire straits.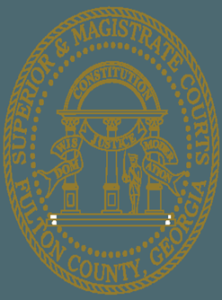 If you are a court or legal interpreter, I'm sure you have interpreted plea agreements before. This was a domestic-violence case, and when I met with the attorney for the pre-session, he mentioned that the defendant spoke some English. But since this was a serious case, the judge wanted to make sure the defendant understood everything in order to make an informed decision. That's why a French interpreter was requested. It was explained to the defendant that he would receive assistance in sorting out his plea deal and the best possible options for him. He took the offer that was made him. Thus far, the pre-session.
Court in session: as the judge called the calendar, I, the interpreter, answered for the defendant.
"How do you plead?" the judge asked.
"Guilty," said the defendant.
"Your attorney, through the interpreter, will explain to you how the process works."
During the pre-trial, the attorney told the defendant: "If you're not a U.S. citizen, pleading guilty can affect your immigration status." So, I interpreted that. Suddenly the defendant, a native of a country not far from my own, addressed me directly: "Are you trying to get me deported, sister?" At this, the lawyer (having assessed the defendant's frantic demeanor and having more or less understood what he had asked) intervened and said: "The interpreter merely interpreted what I just said. Do you want us to continue?"
"Yes," replied the defendant.
So, we went back before the judge, who asked: "Did you understand everything? Did the interpreter interpret everything for you?"
"NO," replied the defendant; "the interpreter went to the bathroom!"
The courtroom burst into laughter. I kept my calm. The judge looked the defendant in the face and said to him: "Are you serious? The interpreter took a break because we all took a break. I called recess. If that is what you are referring to… do you still want to continue with the plea deal?"
"No," answered the defendant, "I want a trial now!"
"Okay then," replied the judge. "We'll have your trial this afternoon after lunch break."
I went to have my lunch on another floor, to avoid any further contact with the defendant!
Before the afternoon session began, the attorney was looking for me, and when I came down, he said to the defendant: "I don't know if the interpreter still wants to work for you. If she says 'no,' I don't blame her." He then asked me, "Do you want to continue interpreting for him?"
"Yes," I replied.
To our great surprise, suddenly the defendant started weeping and confessed that he was overwhelmed. He said that he had worked third shift and had subsequently come straight to court without having slept a wink or eaten anything.
"I'm hungry and I'm overwhelmed," he sobbed. "I'm so sorry. Please forgive me."
Stricken with compassion, I gave him some snacks before we went back for his hearing to give him a bit of strength and lift his spirits.
Turns out the story had a happy ending: the charges against him were dropped, and he could go home to his family.
My question, then, is for the reader: is it wrong, in this case, for the interpreter to give food to the defendant? What would you have done in this scenario?
---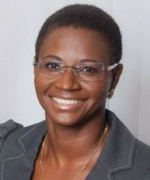 Adjo (a.k.a. Mireille) Agbossoumonde dreamed of becoming a journalist thanks to her admiration of an Ewe journalist growing up in her native Togo. Because of her love of languages, she went on to study at the Université de Lomé, Togo, graduating with a bachelor's degree in English and Linguistics and a master's degree in English-French Translation. She became a sworn (certified) translator and interpreter in 2000. She also obtained a Certificate in Pedagogy from the National Institute of Education Sciences (INSE) and a Professional Development Certificate/Badge for Simultaneous Interpreting from New York University in 2016. Before moving to the U.S., she was a high-school teacher and taught English as a second language for six years. Here in the U.S., she taught French as a second language in the Atlanta Public School system for four years. She is an experienced French conference/RSI interpreter (French, Ewe, and Mina) and has been a full-time interpreter since 2009, specializing in medical, legal, and immigration court interpreting (EOIR). She is also a federal language consultant as a member of the NLSC (National Language Service Corps). She served as Contract Interpreter Monitor for USCIS (2010-2017).
Adjo likes singing, dancing, and cooking for her family and friends (now, for friends affected by COVID-19) when she is not translating, interpreting, or running her company, Le Pont Translations LLC, of which she is the founder and CEO. The company is based in Atlanta, Georgia, where she resides. Contact: mireille@leponttranslations.net
Images (main and body) provided courtesy of the author.