26 Feb

Let's Talk About Money

One of the hardest things in our profession to get a handle on is how much to charge for our work. I'm certainly no expert on this, but perhaps my recent experience will be useful to you as you deal with this never-ending question.

Although I've been a translator for 30+ years, a few weeks ago I took on a project that taught me a few lessons. The international client sounded interesting, and I was recommended for the project by a friend whom I didn't want to disappoint. The project was an academic article in political theory and philosophy, which I knew would be full of obscure and arcane language, but despite this challenge—or perhaps even because of it—I was eager to take it on.

But first I needed to figure out how much to charge. I don't care if you're a newbie or a longtimer (like me!), setting fees is often perplexing, frustrating, and anxiety producing.
No such a thing as a going rate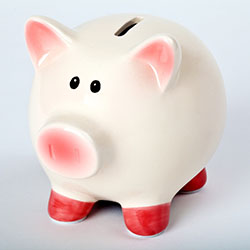 I haven't done a lot of translation work recently, so I wasn't sure my information about fees was still current. Even though asking how much people charge often feels like breaking a taboo, I reached out to a very experienced colleague for whom I have great respect and asked flat-out how much she charged. It wasn't a single rate but a very wide range, with the upper rate two and a half times the lower.
That led to my first gut check—where in that range should I fix my rate?  I knew I had the expertise to do the job and that should factor into my proposal. But I also knew that there were several big challenges I would need to overcome and that the translation would likely take longer than usual as a result. As much as I wanted to do the project, I was not willing to lowball the rate to get the job.
Next, I considered the client. Based on what I knew, I figured they wouldn't be too concerned about cost (nice!). As near as I could tell, they were not frequent users of translation services, but I was confident they saw value in getting a high-quality translation. I also thought that if I requested a rate that was too high for them, they would negotiate and not just reject it out of hand.
Finally, I considered the translation itself. I read the text (perhaps not as carefully as I should have) and identified possible challenges, which included a lot of jargon and dense language. But on this score, I was sure the author would be able to help and explain what she meant in the more obscure passages.
With this information, I prepared and submitted my proposal. It included a proposed deadline (a rather ample one) and details on what was included, like how edits and revisions would be handled. I also included the potential need for me to have access to the author. They accepted it without question and sent me a contract. Of course, my first reaction was that I should have asked for more, but I signed the contract and got to work.
As it turned out, the translation was even more challenging than I thought it would be. In retrospect, I should have given the document a closer read before I estimated the cost—it took a lot longer than I expected. Most importantly, I was shocked to find out how uncooperative the author was. Her attitude was that I should already have all the information I needed to do a quality translation and that it wasn't her job to help. Of course, when there is no access to the author (which happens quite often) the translator must make do. But most authors are delighted to work with translators to improve the quality of a translation. I have never encountered this attitude before, but I guess there's a first for everything.
The biggest challenge, though, was something I had never encountered. As a piece intended for publication in an academic book, the article included many citations and direct quotes. But most of the sources for these quotations were written in English—the language I was translating the article into. If I translated these quotes back into their original language the result could have ended up too distant from the original, plus it was likely that many of the citations would be well-known to the readers of the article. The only option was to track down as many of the original sources as possible and do so without the help of the author. As it turned out, this project was almost as much about research as it was translation. Google books and PDF files on obscure websites saved the day.
How much are you willing to accept?
But all's well that ends well. The client was happy with the result, was a delight to work with, and will keep me in mind for future projects. I finished ahead of schedule. I also challenged myself and learned a few new tricks along the way. And the bottom line is, I got paid. Maybe it wasn't as much as I would have liked, but it was all that I asked for.
There are no tablets of stone that say what the right fee for a translation is. The blunt answer is whatever someone is willing to pay and how much you are willing to accept, but that's not much help. A lot of variables enter into it, but the most important is the value you place on your time. That's why all of us should be constantly seeking ways to be more productive, including using technology if it can help. But this translation reminded me of the importance of estimating to the best of your ability how long it will take you to do a quality job.
---

Gladys Matthews holds a degree in French from the Universidad de Costa Rica and a master's degree in terminology and translation and Ph.D. in linguistics with an emphasis in legal translation from Université Laval in Canada. A certified court interpreter and experienced instructor, Gladys taught two court interpreting courses she developed for the Master of Conference Interpreting program of Glendon College of York University, Toronto (one language-neutral course for the entire cohort and the other for the English-French track). She also served as director and faculty member in interpreting programs in several colleges and universities in Canada and the United States, and most recently has been a guest lecturer in her native Costa Rica. Gladys currently splits her time between writing and lecturing. Email Gladys at TNO_Editor@najit.org.
Read other posts by Gladys Matthews.