22 Oct

Do I have enough?
Background
Growing up in Mexico, I spent all my Christmases with my paternal grandparents and with many of their fifteen children (my aunts and uncles) and their families. Needless to say, my sisters and I had tons of cousins and amazing holidays. Since all families seemed to have similar financial means, I could not understand why my sisters and I ended up with one toy each, while all our cousins received a few or even several presents. At that time, I did not understand the difference between quality and quantity. As the child I was, I just wanted more.
By the time I reached my late teens, I had a wardrobe full of clothes, shoes, purses, and accessories in color sets, not to mention that I had also been knitting since the age of seven and could make blouses, sweaters, tops, coats, skirts, scarfs, and dresses for myself. I still had to learn the value of quality.
Then, in my early twenties, my financial situation changed. As I struggled to get a roof over our heads and put food on the table, quantity over quality was no longer a concern. We just needed the basics. My family then consisted of my toddler son, Gus, and me. Around that time, I watched the movie Gone with the Wind and embraced the famous "I will never be hungry again" line by Scarlett O'Hara as my personal mantra. I can gratefully say today that we never went hungry again, thank God, but those years of extreme poverty and homelessness created in me a near obsession with having a backup plan for everything.
After I moved to the United States in 1994 through much effort and dedication, my financial situation improved, aided by a good "code of ethics" for savings as well as a frugal lifestyle. I always had enough for emergencies in the bank. Unfortunately, the previous years of scarcity left their mark, and I found it difficult to not obsess over never having to struggle again. For me, the way to compensate those fears was to stock up on basic needs, in case of another family "depression."
In 2012, when as empty nesters Steven and I moved to Manhattan, we downsized from a 1300-foot three-bedroom townhome to a 650-foot one-bedroom apartment. We moved there with one piece of luggage each and a TV. Soon we bought basic essentials, but it took a couple of years of back and forth between our two homes to get our new place to resemble our previous one. At this stage, given the miles I walked every day and our limited storage space, I started to become concerned not necessarily with brands but with quality. I needed the best walking shoes I could afford! I had finally learned that less CAN be more.
Expanding Phenomena
Through a good part of my life, my "preventive overstocking" extended to my personal relationships and commitments. I have a hard time saying no. I say yes to requests for help, to volunteer, for information, for referrals, to assist, to socialize (I actually have a saying: "if you don't want me to come, don't invite me"), to gatherings, to meetings, to events, etc. Although I do this with the best of intentions, I have found that the overload makes me ineffective in many ways, even if I truly enjoy the thrill of all this constant chaos.
In the last few years, I have tried to declutter my life in every way, but it has been an on-and-off effort. I have found inspiration, either to simplify my life or to embrace minimalist living (better yet, both!) from various sources. In chronological order, these resources changed the way I think of "things":
A phrase from my old friend Flo: "Why do you need so many clothes, Hilda? You have only one body!"
The book Ligero de Equipaje (perhaps Traveling Light can be a good equivalent) by Carlos Gonzalez Valles, which my father shared with me almost two decades ago and which I revisited in 2019.
A few years ago, my friend and colleague Suzana Martinez gave our team the book The Joy of Less by Francine Jay. This practical book says that everything we own can be categorized as follows: those that are useful, those that are beautiful, and those that have emotional value. Some items are in all three categories.
A few Christmases ago, my sister Marisa gave me the complete collection of the series Little House on the Prairie. Watching the Ingalls build their first cabin in Walnut Grove, with a small living area that included a table for meals and a fireplace for cooking with two beds behind a column and two upstairs, was refreshing for me. The simplicity of that life and their few possessions, balanced with the emotionally happy existence they enjoyed, made me aspire to that kind of life.
Finally, my sister Alejandra shared with me What Your Clutter Is Trying to Tell You by Kerri L. Richardson, a book full of excellent practical advice and insights.
Baby Steps
Something else I struggle with is my black-and-white mentality. I unfortunately tend to extremes in many areas of my life. I find it hard to identify with grays, such that they become all-or-nothing propositions.  As a result, I am afraid that if I start to declutter, I may end up with only a bed, a table, and a few dishes for daily life.
I am trying to listen to that inner voice that urges me to simplify my life in all aspects. I am trying to approach it with caution so that I do not get rid of precious memories from my childhood and that of my son or any of the important items left to me by the people I have loved most, such as my father and paternal grandfather. As in other areas in my life, I am trying to not pressure myself to do anything until I find some balance and understanding of the reasons to take this step. I am also learning to accept my human frailties with compassion and understanding.
Allow me to answer my original question to conclude this post: Do I have enough? Aside from a few years in my early adulthood, I believe I have always had plenty! Reading about history, a passion of mine, and thinking about the struggles all nations have had to endure on the economic front, I see that I, and probably the majority of people reading this post, do have enough. Now, do we have too much? I think that is something we all need to decide for ourselves. I am still working on it!
---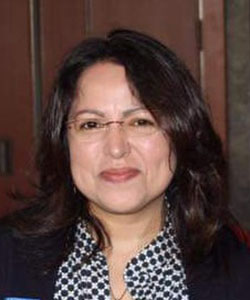 Hilda Zavala is a state certified/approved Spanish court interpreter and translator with more than thirteen years of experience in legal, medical, corporate, and non-profit settings in New York, New Jersey, Illinois, and Wisconsin. She is a board member, treasurer, and Conference Committee chair of the National Association of Judiciary Interpreters and Translators as well as former president of the New York Circle of Translators. She is an active and voting member of NAJIT, ATA, the NYCT and other professional groups. Hilda has two certificates of Legal Interpreting: Spanish/English, the latest one from NYU. Hilda has been a Staff Interpreter at Essex County Superior Court in New Jersey for over 5 years. Born in Chicago, Hilda lived for 20 years in Mexico and loves traveling. She continuously looks for opportunities to promote and advance the interpreting profession. Contact: hzavala@najit.org
Main photo by Eric Nixon from Pexels. Body photo by ekklesiadefe from Pixabay.