26 Jul

Public Speaking is a Necessary Skill for T&I Professionals

Not all of you know, but I am also the General Secretary of the Brazilian association of translation and interpreting professionals. ABRATES (its acronym in Portuguese) is a vibrant association and, unlike other professional associations I know, it also represents sign language interpreters. Add to that the fact that we have at least two professional events a month in Brazil–minimum!–and you will understand when I say that we are very nimble.
Travel is part of the job
And in order to remain so, we participate in various events every year, not all of them directly connected to our professions, but they are events whose attendees and sponsors may be future clients of our members. I have had the honor of representing Abrates at the 11th Cuba-Québec Summit, in Varadero, Cuba, last December, and at the 3rd International Conference of the Panamanian Association of Translators and Interpreters, last March-April, in Panama City, Panama. In the latter event, I was invited to be one of the speakers. It had been a year since the last time I had given a presentation, and yes, I got the jitters. They were, actually, welcome: the feeling reminded me to pace myself, find an inviting face in the crowd (or two) and make sure I hit the important points in my message – the exact words were not a requirement.
Butterflies? What butterflies?
And that experience was great preparation for what followed next. Abrates' President, Ricardo Souza, invited me to address our members during the opening ceremony of our 10th Congress and 45th Anniversary held last May-June in São Paulo, Brazil. And the news came about two weeks before the event. Butterflies? No, they felt more like flamingoes doing the conga. However, I knew what I wanted to talk about, how I wanted to do it, and I proceeded to have a conversation with my friends in the audience. And that was the best thing because I left my papers in my purse with a friend sitting in the front row… But how do you get from flamingoes doing the conga in your tummy to having a pleasant chat with your friends from the stage? Practice is important. And it is a constant learning process. Just yesterday, I attended a speakers' meeting. There is always room for improvement.
Public speaking is not in my future, you say
Oh, you do not plan on speaking in front of an audience? I have a surprise for you: you do it every time you answer a client's call. You do it every time you are in court or at a deposition or other such encounter or in the booth. The words may not be yours, but you have to deliver the message with grace, eloquence, power. Developing your public speaking skills will improve how others see you, it will improve your self-confidence, improve your relationship with your clients too because when you exude confidence, they perceive it and that increases trust. And trust does have an effect on the rates you can charge, by the way. Does that motivate you? Then the next step is to find a Toast Masters group near you and let your vocal cords set you free.
---
---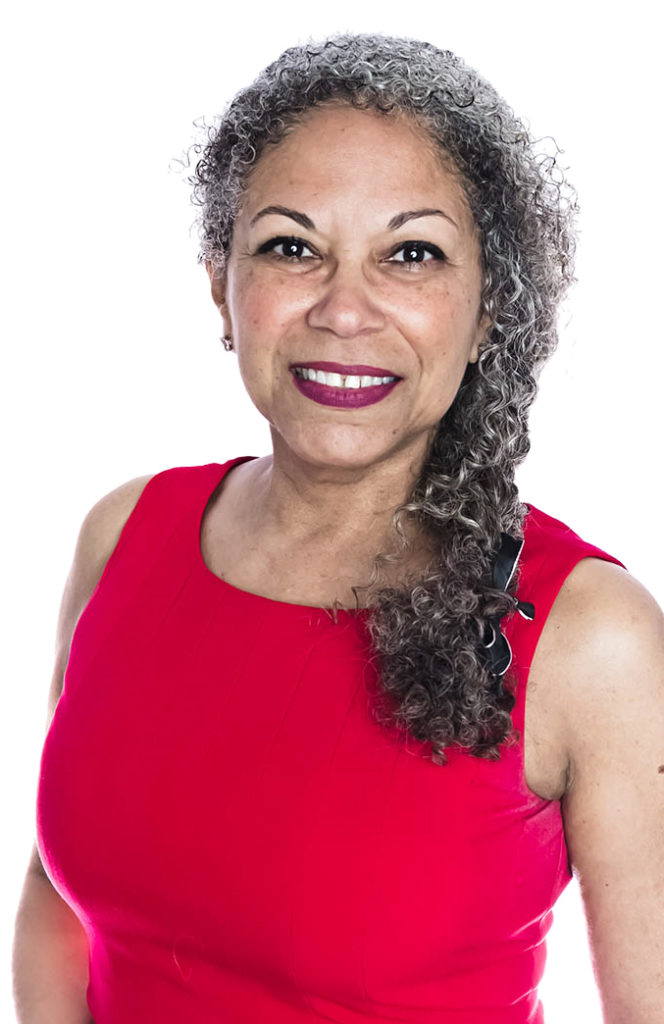 Brazilian-born Giovanna "Gio" Lester, Co-Chair of NAJIT's PR Committee, started her career in translation and interpreting in 1980. Gio is very active in her profession and in the associations she is affiliated with. In 2009, she co-founded the Florida ATA Chapter (ATIF), served as its first elected president (2011-2012), and later as president of its interim board. As an international conference interpreter, Gio has been the voice of government heads and officials, scientists, researchers, doctors, hairdressers, teachers, engineers, investors and more. Gio has been a contributor to The NAJIT Observer since its inception in 2011, and its Editor since 2016. In 2017 she was appointed Chair of the Miami Dade College Translation and Interpretation Advisory Committee, which she had been a member of since 2014. In 2018, Gio was elected to the Executive Committee of the Brazilian Association of Translators and Interpreters,  Abrates, as its General Secretary. You can follow her on Twitter (@cariobana) and she can also be reached at gio@giolester.com.
Click here to read other posts by Gio.