31 Jan

If You Hear a Bell, Heed the Warning

Have you ever read something and hear a bell go off in your head? "This word is out of place" or "Where is the comma?" It happened to me during a review of a legal text. Legal terminology demands research. Beyond the vocabulary issue, we have to mind the fact that different legal systems don't usually have direct correspondents.
When things seem just too easy, that is when we should look harder
The first bell went off when I read the title of the document and compared it to the translation. The Brazilian Portuguese original was a cautelar de arresto and the English translation read arrest warrant. The use of that false cognate – arresto/arrest –completely changed the nature of the document. An arrest warrant is a mandado de prisão in Brazilian Portuguese. The first thing that flagged the translation to me was the fact that a cautelar is not a warrant. Short for medida cautelar, it means provisional remedy. The next noun, arresto, means attachment.
Staying true to the original is the goal
Tainted by the use of a false cognate, the rest of the translation had to somehow fit an arrest in it and the translator managed to do so. In a paragraph further into the document, the original mentioned Houve nulidade da citação por edital de Giovanni, com o que o arresto é nulo pelo cerceamento do direito de nomeação de bens à penhora. It was translated as "The summons by edict was null, and thus his arrest is null due to the curtailment of his right to allocate assets as pledge." Poor Giovanni. Sent to prison due to a false cognate. If you have read this far, you may have guessed that what was null was the attachment of Giovanni's property.
Research, research, and research again
When I work with legal documents, I usually have three dictionaries with me. Black's Law Dictionary (8th edition), Maria Chaves de Mello's Law Dictionary (9th edition), and Marcílio Moreira de Castro's Dictionary of Law, Economics and Accounting (4th edition). My course in Comparative Law at Descomplicando o Inglês Jurídico complements my tools. I have gained a deeper understanding of and appreciation for the nuances and mechanisms of the legal systems in the U.S. and in Brazil. The most important thing I have learned in the two years of this course is "Do not take anything for granted."
---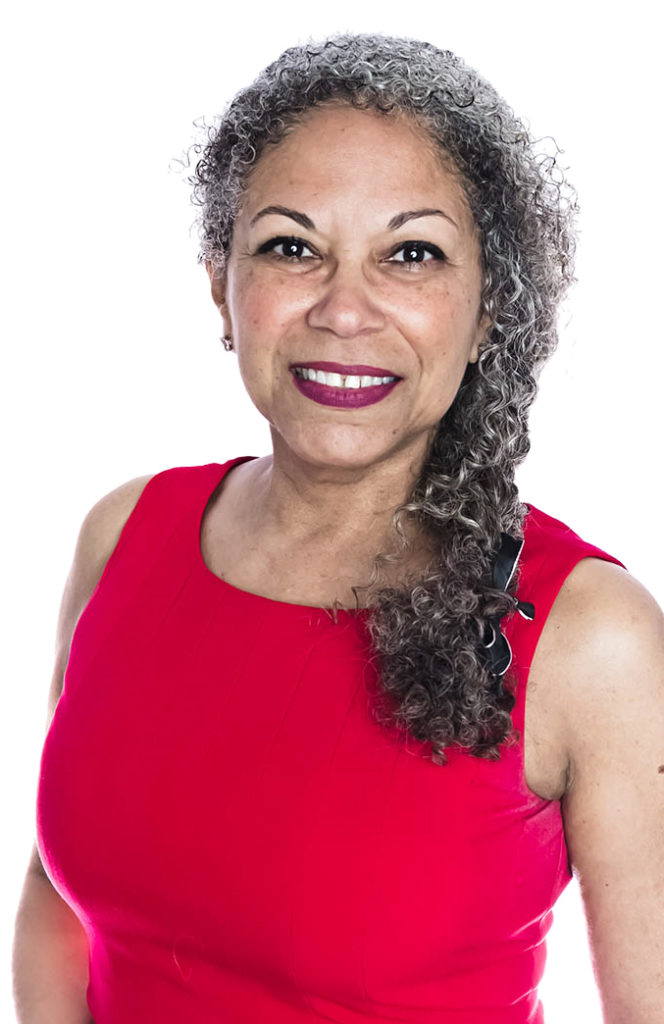 Brazilian-born Giovanna "Gio" Lester, Co-Chair of NAJIT's PR Committee, started her career in translation and interpreting in 1980. Gio is very active in her profession and in the associations she is affiliated with. In 2009, she co-founded the Florida ATA Chapter (ATIF), served as its first elected president (2011-2012), and later as president of its interim board.
As an international conference interpreter, Gio has been the voice of government heads and officials, scientists, researchers, doctors, hairdressers, teachers, engineers, investors and more. Gio has been a contributor to The NAJIT Observer since its inception in 2011, and its Editor since 2016. In 2017 she was appointed Chair of the Miami Dade College Translation and Interpretation Advisory Committee, which she had been a member of since 2014. In 2018, Gio was elected to the Executive Committee of the Brazilian Association of Translators and Interpreters,  Abrates, as its General Secretary.
You can follow her on Twitter (@cariobana), learn more about Gio on her website, and she can also be reached at gio@giolester.com. Click here to read other posts by Gio.