15 Nov

All Aboard! The 2020 Conferences Calls for Papers Are Out

Association-sponsored conferences for 2020 are starting to put out their calls for papers, first and foremost NAJIT. It used to be that presentations at judiciary interpreter & translator conferences were only or mostly for those working to and from Spanish. It also used to be that those presenting at the professional conferences were the most outstanding members of the profession who, for the most part, were also members of academia. That is no longer the case. In recent years we have witnessed an exponential increase in the quality of presentations by fellow working interpreters and translators in many different languages, not just Spanish anymore and not just academics.
You don't know what you know and we want to hear it!
If you are one of those who think you have nothing to say and nothing to contribute to the profession's growth and advancement, let me tell you: you are wrong! You have probably encountered situations that helped you learn something, perhaps by sharing it on social media and getting feedback from colleagues all over the country (and the world!), or perhaps by doing some research on your own. Giving a presentation on that experience at one of the conferences coming up in 2020 could help more than one aspiring or practicing interpreter or translator to do a better job from that point forward. And if you are shy about standing in front of a group by yourself to give a talk, try getting a group of colleagues together and set up a panel to discuss several of your individual experiences from which you all learned something others can find of benefit.
Your experiences are unique and can be inspiring.
Maybe you were involved in a collective effort to change a law or enact a law in your home state. Whether or not you were successful, you probably know now what are the right steps and the wrong steps to take when trying to affect legislation. Your experience during that process could enlighten or even encourage others who may want to do the same in their home states. What if you work in a language of very limited diffusion in state or federal courts, and have run into some ethical issues for which the best approach was very difficult to find? You could use that experience as a point of departure for a round table discussion on the ethical conundrums interpreters or translators in languages of limited diffusion can run into and have a very healthy discussion with your audience about solutions to those issues.
Each one of us is a living repository of valuable information and unique experiences.
  You do not need a groundbreaking discovery to be a presenter at a professional association's conference. You don't need fancy titles and degrees, either. All you need is something you can share that can help others in the profession do a better job once they leave that conference and go back to their day-to-day work. Each one of us can amass knowledge almost on a daily basis that helps us be a little better every day at what we do. We may even have shared this knowledge with fellow interpreters and translators close to us. Now, imagine how much good you could do if you had a way to share that with hundreds of colleagues at the same time, face to face. No social media interface, no waiting for someone to write a comment on a thread of messages that can get confusing or even lost after a few days. Plus there's the additional benefit of meeting more of your colleagues and making new friends for life while expanding your active network of fellow interpreters and translators.
Come help us grow.
When a professional association sends out a call for papers, don't think "oh, that's not for me. I have nothing interesting to say." Each one of us is a living repository of valuable information and unique experiences acquired during the course of our work as professional interpreters and translators. Each one of us has something that can benefit one of our colleagues to improve his or her improved performance, at the very least. Every time we take ownership of that knowledge, we grow. The simple act of sharing it with others is also a way we each have within our reach to push the boundaries of our profession towards the level of prestige and distinction we all want and expect from it. # # # Current open calls for papers in the United States: NAJIT: https://najit.org/najit2020/call-for-proposals/ TAJIT: https://www.tajit.org/event-3617417 CATI: https://catiweb.org/2020-conference-march-28-2020-meredith-college-raleigh-nc/ TSID: https://www.tsidconference.org/ CIT: https://www.cit-asl.org/new/conference/call-for-presentations/
---
Photo by The Climate Reality Project on Unsplash
---
---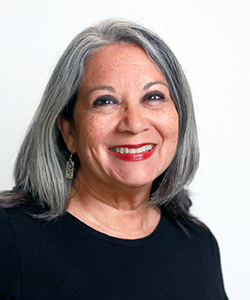 Janis Palma has been a federally certified English<>Spanish judiciary interpreter since 1981. She worked as an independent contractor for over 20 years in different states. Her experience includes conference work in the private sector and seminar interpreting for the U.S. State Department. She joined the U.S. District Courts in Puerto Rico as a full-time staff interpreter in April 2002. She has been a consultant for various higher education institutions, professional associations, and government agencies on judiciary interpreting and translating issues. She is a past president of the National Association of Judiciary Interpreters and Translators. Contact: janis.palma@gmail.com