07 Jan

Snapshot vs. Impact: A Perspective on Pursuing a Master's Degree in Translation vs. Pursuing Solely an ATA Certification

By Daniel Sanabria-Morales
Fellow translators and interpreters in the legal field, I want to tell you about a curious fact about American jurisprudence. Several states, including California, Tennessee, Vermont, Virginia, Washington, and Wyoming, allow an aspiring attorney to take the bar exam without having obtained a law school degree first. While relevant regulations and requirements vary per state, several luminaries of American legal and political history such as Abraham Lincoln, John Adams, and Chief Justice of the Supreme Court John Marshall did not study at a law school prior to practicing law (Crockett).
I'm using this example as a starting point because I want to add my voice to the ongoing conversation about comparing and contrasting a master's degree in translation to ATA certification alone. In my mind, it comes down to simple questions: What do I want to be? How far do I want to go in my profession? How soon? How can I best prepare myself? What makes sense for me, either in my personal or my professional life? Can I too be a Supreme Court justice or the governor of my home state someday?
I sincerely believe that we distinguish ourselves from the bilingual wannabes in our professions by our commitment to accountability and our continuous pursuit of excellence.
I have been working for a number of years with the New Jersey judiciary, and it fascinates me that we translators and interpreters of the courts acquire such profound knowledge about the role of the judiciary from the municipal to the federal levels through our work. We then strive to render our interpretations and translations in the most natural, equivalent, or sense-focused manner possible because we understand what is fundamentally at stake.
I sincerely believe that we distinguish ourselves from the bilingual wannabes in our professions by our commitment to accountability and our continuous pursuit of excellence. As court interpreters, we take intentional steps in that direction when we earn our credentials through the state and federal regulatory bodies. In comparison, translation is an unregulated field. While credentials are not mandatory to practice translation, achieving ATA certification in our chosen language pair or graduating with a master's degree in translation represent two ways in which we can demonstrate our qualifications.
Here's a confession: I did not pass the first ATA certification exam I took back in 2013. It took me a while to realize that I was not a bad translator. Rather, the exam results provided me with a snapshot of my performance at a specific moment in time. It wasn't the snapshot I expected, but it was a sobering reminder that I needed to push through and seek self-improvement.
In order to gain credibility and, yes, I admit, an edge in this highly competitive translation and interpreting marketplace, I decided to pursue a master of science degree in translation. Instead of a snapshot of my performance, I wanted a rigorous course of study that would help me see just what Miguel de Cervantes Saavedra meant when he said that translation is like looking at the other side of the tapestry. Through this graduate program, I acquired a wealth of knowledge about translation theory and practice that has made me an even more confident translator and interpreter. Now, newly armed with my master's degree in translation, this could be another ideal moment for me to take a snapshot of my translation performance via the ATA exam. But more important in my opinion, my degree has made me truly ready to apply my knowledge and confidence to every area of my work and sphere of influence. I believe my studies have made me better as an individual and will also allow me to better participate in the translation and interpretation community, that is, in the collective effort to push our industry in the direction of continuous improvement and high standards.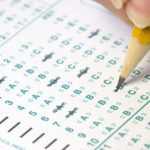 I am not saying that we don't learn and improve ourselves on the job. On the contrary, those of us who specialize in the legal field know that we certainly do not rest on our laurels. Every day we apply our experience and increase our knowledge of the judicial workplace in which we find ourselves, either as staff interpreters or as freelance/per diem interpreters when we are faced with a case with challenging terminology or a law we hadn't yet encountered. We are curious by nature, and are always learning and finding ways to improve ourselves and our profession. Therefore, when we take a snapshot of our performance at any given time, it either validates our progress or helps us identify areas for continuous self-improvement.
Translators and interpreters seek to make a meaningful impact! So how do we best do that? How do we reconcile public views on ATA certification vis-à-vis a master's degree in translation? There are many individuals who do not know that graduate-level translation programs even exist and think of ATA certification as the only credential-conferring option. However, translation program graduates are in a privileged position in our field because we are bringing with us an accredited, credible body of knowledge about the practice and process of translation to places where we can advocate effectively and impact others in our profession.
A master's degree is by no means an easy path to translation credentials, but as a fellow translation graduate mentioned, learning about translation theory and acquiring "practical experience in translating real-world texts" is certainly worth it (Lisk). My graduate program gave me the confidence to know that I am a good translator and that for me the ATA certification exam is merely a tool, albeit a valuable one, for taking a snapshot of my performance at a given time.
So, to answer my own question: yes, someday I can aspire to be state governor or a Supreme Court Justice. My path to get there, like my path to becoming the translator and interpreter I strive to be, will probably look different from yours. However, if Lincoln never went to law school, I probably can do just fine without becoming an ATA-certified translator. Hey, you may be one of the naturally gifted and truly exceptional translators who pass on the first try of the exam—many kudos to you! As for myself, I appreciate the slow and steady road of acquiring a thorough education. I have enjoyed my journey.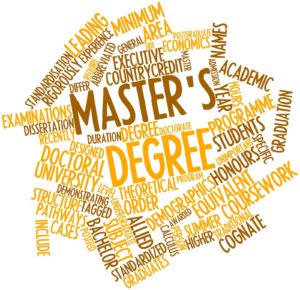 In closing, I want to encourage all newcomers and seasoned translators to shift your focus, if needed, and see the ATA certification exam as a valuable, tool but not the final authority on how good a translator you either are or aspire to be. Now, if you want to move beyond a simple validation of your translation skills, and make an impact through our profession, I invite you to apply for a master's program in translation or interpretation (or both!) in the United States or abroad. The academic route is not the only path to success, as in the case of Lincoln or Chief Justice Marshall, but it can certainly provide you with the tools and knowledge to advocate for all the good our professions can do in today's world.
[Daniel Sanabria-Morales is an English<>Spanish translator who primarily specializes in legal, technical, and patent application translation, and enjoys the occasional foray into literary translation. Daniel is also a seasoned interpreter, currently working as a court interpreter with the New Jersey Superior Court and has recently interpreted for medical and educational conferences. After having earned dual bachelor's degrees in Humanities and International Studies from Thomas Edison State University in Trenton, New Jersey, he earned his master's degree in translation from New York University. As a veteran of the United States Marine Corps, Daniel is passionate about the intersection of the disciplines of translation and interpretation in local and global affairs. Whenever he isn't blogging about current topics in translation or interpretation, he enjoys traveling around the world and volunteering in his community. You can find Daniel on his professional website, www.thetransmith.com, and follow him on Twitter at @TransmithTI.]
The views and opinions expressed are those of the author and do not necessarily reflect the official position of NAJIT.