06 May

Simultaneous Interpreter vs. Race Car Driver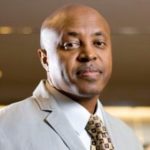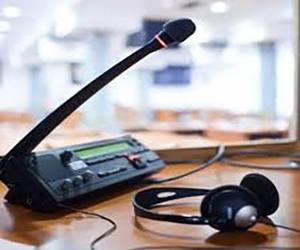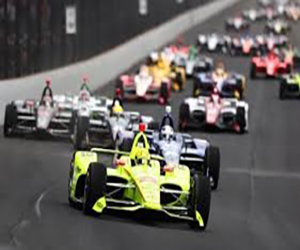 If you were a professional race car driver, your chances of winning would be determined by multiple factors.
You would have the luxury of an auto-manufacturer backing you up and providing you with a team to help achieve the fastest speed possible. Your team would ensure that the vehicle is optimized to perform at the highest speed it could go, making sure the engine and tires are in great condition. Not only would you need to have the best performing vehicle, but also familiarity with the track. You would spend days examining the track and preparing yourself for the curves and bumps that you may encounter. Weather conditions, mental capacity, and physical health all go into your ability to perform as well.
But at the end of the day, speed is what makes or breaks a champion.
Your average Joe drives at a maximum rate of seventy-five miles per hour, versus a professional race car driver, who clocks in at two hundred.
Similarly, your average Joe finds it difficult to repeat the words of a speaker in his own language at seventy-five words a minute, versus a professional simultaneous interpreter, who can interpret between languages at a rate of a hundred words per minute.
As a simultaneous interpreter, the speed of our sources can be our worst enemy. That's one thing we don't have the luxury of controlling—we need to learn how to manage our intake and output in order to deliver a complete and accurate rendition of the source's utterances. Unlike the race car driver, where speed is the ultimate measure of success, the interpreter needs to also focus on completeness and accuracy.
How do you perform when the source is speaking at a rate of one hundred and fifty to two hundred words a minute, and has failed to share a text of the speech ahead of time? How do you do the job when you are not positioned near enough to the speaker to somehow remind her/him to slow down? Without the support of a team, the simultaneous interpreter is expected to perform at a speed of a professional race car driver. virtually on her/his own. Studies have shown that for the simultaneous interpreter to perform accurately, the speakers shouldn't exceed more than a hundred words per minute.1
At the end of the day, we owe it to our clients and customers—they have taken the first step by hiring us, so now we must walk them through the process of getting the best out of the service they paid for.
I suggest the following guidelines to orient and educate our clients and customers on the best way to work with simultaneous interpreters. At the end of the day, we owe it to our clients and customers—they have taken the first step by hiring us, so now we must walk them through the process of getting the best out of the service they paid for. Reminding clients of the following practices will go a long way to assure better service and optimal working conditions:
Work with your interpreter. She/he is your team member, so make materials available for preliminary review way ahead of the scheduled time.
Be mindful that your speech is being interpreted; for the interpreter to deliver an accurate and complete rendition of your speech, you need to speak at a rate of less than a hundred words per minute.
Know that simultaneous interpretation is a complex process that requires the interpreter to listen to your speech, understand your message, and deliver it to the target audience in a language they understand. They must stay consistent with context and culture at all times while still monitoring the accuracy and completeness of her/his own output.
Simultaneous interpretation is a demanding task and interpreters should work as a team. Due to fatigue, the quality of the interpretation becomes compromised after twenty minutes.
To assure completeness and accuracy make sure to book a team of two interpreters per language.
[Hailu Gtsadek is a managing partner with African Translation and a practicing Amharic translator /interpreter since 1994. Over the years Hailu has translated and interpreted for thousands of clients. In addition, he has translated, reviewed, and proofread millions of words. He also provides training for aspiring and practicing translators/interpreters in languages of lesser diffusion, evaluates aspiring translators/interpreters language proficiency and interpretation/translation competency. He is an advocate for NEP (Non-English Proficient)/LEP (Limited English Proficient) communities and works closely with community-based organizations.]
The views and opinions expressed are those of the author and do not necessarily reflect the official position of NAJIT.