02 Jan

Letter from the Editor Winter 2018/19

Letter from the Editor: Proteus 2018/19 Winter Volume XXXI Issue No 2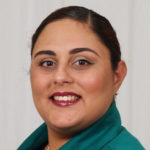 Greetings! The days are getting shorter, the trees have changed colors and the cold has settled in.
Here at Proteus, we have been working on bringing you interesting articles this winter. For example, we have a piece about exploring the comparison of getting a Master's Degree versus an American Translators Association certification.
Also included in this issue is a book review and an interesting article about the use of the word "it."
We can't forget Hal Siller's quarterly poem contribution.
Looking ahead towards next year, this May, the 40th NAJIT Conference will be held in Nashville, Tennessee on May 17th through 19th. Registration opens in early 2019, so check the conference website February 1st for additional details, www.najit.org/najit2019.
Lastly, we are welcoming two new editors, Salua Kumerow and Luz Gallegos. We are looking forward to working as a team. We are always looking for contributors, so please contact us if you wish to contribute to Proteus.