06 May

Letter from the Editor Spring 2020

Letter from the Editor: Proteus 2020 Summer Volume XXXIII Issue No 1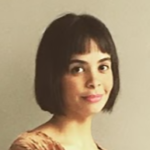 Let me introduce myself: I am the new Editor-in-Chief of Proteus, and along with a proficient editorial team, we are here to integrate our passion for writing and reading into every issue of our quarterly newsletter.
Before presenting to you the content of this season, I want to apologize for the delay in publishing the spring issue. Our goal is to submit a timely publication according to our schedule. However, our world has been hectic while navigating the difficulties of the current pandemic.
Our authors of the Spring Issue have been researching and writing to expose our readers to well-thought practices. Research, dedication, and devotion to our professions is what keeps us going during this uncertain time. Henceforth, the spring issue has been produced and retouched to deliver to our readers entertaining articles to digest during the lockdown and/or quarantine.
This issue maintains the consistency of the subject matter we focus on, being translation, interpretation, and languages. However, we have added a note of humor submitted by an artist, actress, and comedian who happens to be bilingual and overfocused on the practice of both languages in her profession.
We feature an article on current State and Federal compensation policies for interpreters by a renowned terminologist and researcher. In addition, a professional of languages of lesser diffusion has submitted a fun comparison between a simultaneous interpreter and a race car driver.
So as to not ruin the rest of your experience, I invite you to explore our other articles in your own time.
Our next issues will follow the schedule below. And, if you happen to be interested in submitting an article for publication for our next issue, please contact us.
Summer Edition: June 15th
Fall Edition: September 15th
Winter Edition: January 15th