06 May

A Travel Column Featuring an Endangered Language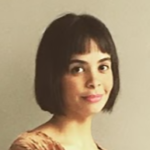 In my free time—which is almost 80% of my time—I travel. I record all my journeys in a tiny notebook designed to remind me what to look for when I am out and about in a new place. Afterwards, I sell my stories. It may sound crazy but when visiting a new place, I become so thrilled that I forget about the points I want to write about, and when I return home, I am regretful if I missed specifics. In any case, I have a name for that little notebook—Beetlejuice—because it tends to show up when I call its name three times.
I plan my destinations with the same precision with which I plan the content of my articles. Last month, for example, I visited Ireland, a true emerald island. Since I identify myself as a culture learner and language lover, I chose this country because of its almost-forgotten language, Gaelic. By the way, if you are wondering whether I am well-versed in this Celtic language, I am not. I was curious to learn about why it is becoming extinct and if it was indeed not publicly spoken.
Most of Northern Ireland does not recognize Irish (which is what they call Gaelic) as their main language, which is partly due to the overwhelming influence of England's invasion. Additionally, England imposed the use of the English language on the Irish, and the pound as currency. Nowadays, however, a third of the elder population of Ireland is fluent in Gaelic, and only the euro circulates in their economy.
During the 1800s, the Irish people were forced to learn English, and to teach it in schools. Gaelic became a language spoken only at home. Sadly, and under pressure, Ireland's history began to be written in English. Moreover, the government was obliged to preserve and promote the English language due to the need to be synchronized with other countries for economic purposes. Considering the past economic concerns, as well as the trauma of the famines, language was not deemed to be of great concern.
In 2001, UNESCO declared Gaelic "definitely endangered," which is a term defined as "children do not learn the language as a mother tongue."2 With this in mind, I traveled throughout Ireland and Northern Ireland asking waiters, bartenders, tourist guides, and others if they spoke Gaelic. The response was unanimous; English dominates the country, and no one seems bothered about it.
In 2001, UNESCO declared Gaelic "definitely endangered," which is a term defined as "children do not learn the language as a mother tongue.
Although the future of Gaelic and the need for Gaelic translations cannot be foreseen, it lives on in the arts and culture. Some musical groups attempt to preserve their linguistic heritage by means of anecdotic stories; for instance, Gaelic Storm, a band featured in the film Titanic, incorporates Gaelic lyrics in their performances. Let's hope their efforts succeed, as well as those of others.
In the meanwhile, I will plan my next trip to Scotland in hopes of discovering more about this dying language.
As the say in Gaelic,
Slán (good-bye)
[Salua Kamerow is a Colombian lawyer, Master of Laws from Penn State University, and Master of Science in Translation from New York University. She grew up with Spanish, Arabic (Lebanese) and English, and currently she is working on her Modern Standard Arabic at Penn State. She is a freelance writer and translator and she lives in State College where she volunteers her knowledge and expertise for her community. She is an avid traveler rambling fearlessly around the world. She has two columns about travel, one in Spanish in KienyKe, and one in English in the Centre Daily Times. Follow her journey on Instagram @culozunga as she makes mistakes, so you don't have to.]
The views and opinions expressed are those of the author and do not necessarily reflect the official position of NAJIT.