07 Jan

A Review of Comparative Law for Spanish-English Speaking Lawyers from a Translator's Perspective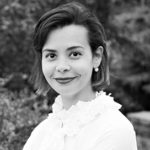 Throughout the years, legal translation has concerned itself mainly with terminology issues, but a compendium of legal terms in a dictionary does not guarantee the accuracy of their use in the legal field. This review of Comparative Law for Spanish-English Speaking Lawyers is based on the perspective of a translator and self-appointed terminologist of legal equivalences in English and Spanish.
The authors, S.I. Strong, Katia Fach Gómez, and Laura Carballo Piñeiro, perhaps unintentionally, have managed to advance the legal profession by addressing the barely explored field of applied linguistics for lawyers. Other writers have written books on comparative law and the use of legal language, but never from a comparative legal-linguistic perspective.
The book is presented in two languages, English and Spanish. In both languages, the terms are offered within a specific culture and a specific legal context. I presume that it was first constructed in English and then impeccably and accurately translated into Spanish. Although it was intended for bilingual attorneys, it is extremely useful for translators and interpreters who work in the legal field.
The introduction of the book states: "The English text in this book is normally meant to be read by those for whom English is a second language." As a Colombian lawyer and linguist, I have benefited from the comparative perspective of the use and application of each term in both languages, having read both portions consecutively following the order of the book.
I found this book useful, not for its unique content, but for the thoughtfulness of the writers in structuring the book.
I found this book useful, not for its unique content, but for the thoughtfulness of the writers in structuring the book. At the bottom of each chapter, there is a list compiling its key words.
Comparative Law for Spanish-English Speaking Lawyers, with its listing of names and terms selected according to an area of law within both the civil and the common law systems, is a wonderful resource for terminologists when applying the comparative law method to research a term or a word to then add it to a termbase. It is also a tool for translators because it explains the subject matter according to the legal system of a specific country. For instance, there is a section on procedural law in the United States and another on procedural law in England. The portion in Spanish explains procedural law in Mexico and Spain.
I see this book as a bible for a linguist who frequently translates law documents from English into Spanish and vice versa, and a real boon for those who are working with documents related to international arbitrations.
The last feature I would like to highlight its presentation on stylistics in legal writing and the conventions found in English-speaking jurisdictions. It may not be necessary for a translator to know how to write a memorandum, but it is very useful to have an idea of the structure of the text type and the register expected when translating into Spanish.
Altogether, I highly recommend this book to translators who seek to familiarize themselves with the legal field and who aspire to a long and successful career as linguists in the legal field. The path to such success is always based on understanding the context of a culture.
[Salua Kamerow works as a Spanish linguist for Penn State University – Berks campus. She is a Colombian lawyer with a Master of Laws from Penn State University and a Master of Science in Translation from New York University. Her interests vary among contrastive stylistics and terminology. She has extensive expertise translating and interpreting in the fields of Law, Energy, Community Justice, and Alternative Dispute Resolution.]
The views and opinions expressed are those of the author and do not necessarily reflect the official position of NAJIT.