21 Aug

Meet the Editors

Editor-in-Chief of Proteus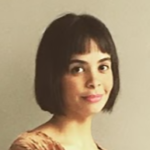 Salua Kamerow is a Colombian lawyer, Master of Laws from Penn State University, and Master of Science in Translation from New York University. She grew up with Spanish, Arabic (Lebanese) and English, and currently she is working on her Modern Standard Arabic at Penn State. She is a freelance writer and translator and she lives in State College where she volunteers her knowledge and expertise for her community. She is an avid traveler rambling fearlessly around the world. She has two columns about travel, one in Spanish in KienyKe, and one in English in the Centre Daily Times. Follow her journey on Instagram @culozunga as she makes mistakes, so you don't have to.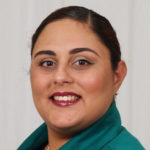 Arianna M. Aguilar has a degree in communication and graphic arts. She honed her interpreting skills through hands-on experience and training in the legal, mental health, education, and childcare fields. She is a Master Certified Spanish Court Interpreter in North Carolina, and a Certified Medical Interpreter. Besides those certifications, she is an interpreter trainer and a published author. Her book "Mental Health Interpreting: Unique Challenges and Practical Solutions" is now available on Amazon.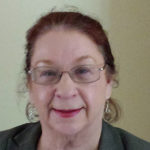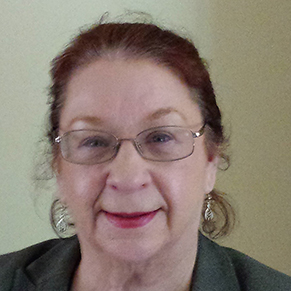 Kathleen Shelly, a Delaware and Maryland translator and interpreter certified by the Consortium for Language Access in the Courts, has worked as a professional interpreter and translator for the past 20 years. She has a master's degree plus doctoral work in Latin American literature from the Ohio State University and was a college professor for 12 years. A member of NAJIT since 2005, she has served as Secretary of the Board of Directors and a co-editor of Proteus, and always welcomes the opportunity to work to promote the interpreting profession. She is also a member of ATA, the Delaware Valley Translators Association and the Modern Language Association. She works currently as the contract staff interpreter for the courts of Sussex County, Delaware.