19 Aug

Letter from the Editor Summer 2018

Letter from the Editor: Proteus 2018 Summer Volume XXXI Issue No 1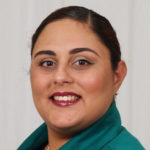 It is hot, isn't it? Why don't you take a break from the summer heat to read the most current issue of Proteus.
Many of you attended the NAJIT conference in June in San Francisco, CA. In this issue, we have a roundup of the conference with highlights and statements from this year's scholars.
Also, José Navarette wrote a piece about how doing outreach in schools has brought him satisfaction and brought him back from the brink of despair related to issues in the interpreting profession.
And Rafa Lombardino asks us the question, "What is your best rate?" She discusses what factors go into calculating your rates.
Regular contributor Hal Sillers contributed a "punny" poem about the English language.
We also have an interview with Dr. Dave Gilbert, who started his educational and career journey because of inspiration from NAJIT.
Just as Dr. Gilbert, members can take advantage of what NAJIT offers, including educational opportunities at the Annual Conference, NAJIT's blog, and Proteus. In order to have these benefits, it is important to have member participation.
So, if you are interested in contributing to something for Proteus or wish to be involved in the editorial or proofreading process, please contact the editorial staff.
Have a great summer, and don't forget your sunscreen!